Posted: Jun 14, 2012 1:00 PM
You had a picture in your mind of what your child would look like -- and she is nothing like you had imagined. You actually feel sorry for her. How can you get past your discriminating judgment to help your child build a healthy self-esteem?
The ugly one
As a child, Dr. Katie Hawn, author of Magic Nights, was told she wasn't attractive. Hawn was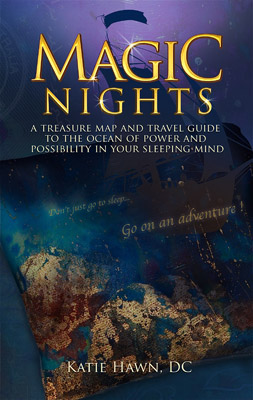 devastated when, years later, she dared to broach the subject with her mother, who simply said, "Your sister was the pretty one." "It was official," she remembers, "and my heart sank."
It was not until she was an adult that Dr. Hawn found healing for her inner child -- by helping others heal -- and today is a compassionate holistic therapist.
Dr. Hawn hopes parents of unattractive children handle things differently than her parents did. "Help them feel beautiful or handsome in any way you can," she says. "How they feel about themselves is what truly matters."
The beauty within
Author, coach and motivational speaker Dawniel Patterson-Winningham agrees. In addition to helping professionals achieve their dreams, Patterson-Winningham is raising fraternal twins to be good people.
It's up to us to identify the best in each of our children, whatever that may be.
"
"
The life coach teaches her twins to look past their different appearances and focus on their true beauty and others'. "It's up to us to identify the best in each of our children, whatever that may be."
Nancy Irwin, a doctor of clinical psychology, reminds parents to reinforce all of the positive traits their children possess. "Stress that the physical is only one dimension of a whole person," says Dr. Irwin.
What makes a child attractive
As a child, Constance Dunn was told she was unattractive and she believed it. "Though I did not regard myself as pretty, I knew I was good at being friendly to other children," explains Dunn. Playing on her people skills, Dunn soon grew popular.
"I soon rejected my not pretty label," she recalls. "It simply became not true because I no longer believed it."
A child who feels attractive -- not necessarily in the physical sense -- is more fun to be around. And the child who believes in herself displays that through speech, actions and non-verbal cues draws others to her. "As more people buy into the child's self-image, a certain reality takes over," says Dunn, "and the child becomes who they think they are: an attractive person that others like to be around."
Set a good example
Don't make disparaging remarks about others' looks -- especially in front of the children. "The word ugly is truly ugly -- right up there with ethnic slurs," says Dr. Irwin. "Calling someone ugly -- even a witch in a fairy tale -- makes a judgment about something others have absolutely no control over."
Instead, Dr. Irwin recommends finding books and movies that feature less-than-perfect looking people, such as Abraham Lincoln, Barbra Streisand or Jimmy Durante. "There is a special beauty in each us, not just one ideal of beauty," says Dr. Irwin.
"Every child deserves to be cherished, protected and honored for the bundle of potential that they are," says Hawn. "Challenge yourself to discover their tastes, talents and strengths and forgive their weaknesses." Given the proper support, everyone can be brilliant and productive and make a unique difference in our world.
More about your family
The right way to praise your children
Why do you love one child more than another?
Develop a good relationship with your child's teacher