Posted: Apr 16, 2012 1:07 PM
Deciding how to feed your baby is a big deal, and if you haven't had a lot of friends or family members make the decision to breastfeed, it can feel daunting. Let us show you how to forge your own path and where to get support if you want to nurse your baby.
So you've decided to breastfeed your baby. You've read all the literature you could get your hands on and you feel that it's the best thing for you and your little one. However, no one in your family has nursed their baby and you've actually never seen anyone breastfeed in real life. Who do you turn to for support?
Go to meetings
When you're still pregnant, you can go to breastfeeding support groups. La Leche League is a popular organization that has meetings all over the country. Also, your doctor's office, midwife's clinic or your local hospital may have a breastfeeding support group as well. Look for posters or flyers when you go for a prenatal checkup or look online to find a local group.
There, you can see other women breastfeeding their babies and can get your questions answered. You can make new friends and find support from other moms and lactation consultants as well, which can be valuable as you begin your breastfeeding journey.
Look online
If you belong to any online pregnancy forums or discussion boards, keep your eyes open for a breastfeeding thread or group. Read what breastfeeding moms are talking about. It can help so much to listen in on conversations about what real moms are going through. Often moms only post when there are problems or issues, but it can be extremely helpful to see how a mom works out a latching problem or how she handles a nursing strike at 10 months.
Share with your friends
Even if your friends haven't nursed their own babies, they may be very supportive of your desire to do so. They may have family members who have breastfeeding experience who would be willing to share information with you -- and you may make a new friend. Just because someone didn't make the same choice doesn't mean that they won't be supportive of you. You may even change their mind about future babies as well.
Forge ahead
Be confident in your decision to breastfeed and know that you're not alone. With a little effort, you may discover new friendships and tons of support.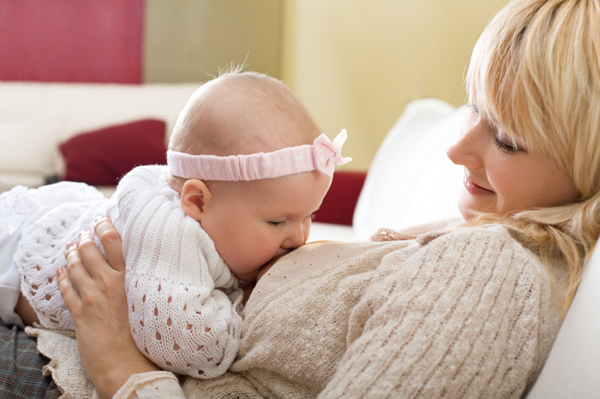 More about feeding your baby
Pumping exclusively: A nursing alternative
My baby is an advanced foodie
When family, friends and strangers fight your right to breastfeed