Posted: Aug 03, 2012 7:00 AM
Stay healthy the natural way. Learn the basics of holistic healthcare and heal your family with the help of nature's medicine.
What is natural healthcare?
Are you frustrated with the overuse of antibiotics and other conventional medicines? Discover a whole new world of safe and effective relief for common illnesses. While conventional medicine often waits until there is a problem to seek treatment, holistic healthcare offers a proactive approach to wellness and health.
Seeing the body as a whole
Natural healthcare is founded on the belief that the human body has a natural ability to heal itself. Emphasizing wellness and preventative measures is the key to keeping the body in a state of optimum health and balance. When illness occurs, providers search for the root causes instead of offering synthetic solutions which can often mask issues and make health problems worse.
Naturopathy
A doctor of naturopathy is a licensed physician who focuses on treating and preventing disease with natural methods. A naturopath is a great place to start in your search for holistic healthcare because many naturopaths work together with chiropractors, clinical nutritionists, herbalists, homeopaths and other natural healers to form a plan for patient wellness. Open up a world of wellness when you visit the American Association of Naturopathic Physicians and find a doctor near you.
Homeopathy
Homeopathy is a very gentle but powerful system of treatment that uses minute amounts of highly diluted medicines to stimulate the body's ability to heal itself. It is not only, a highly effective approach to healing, but also is the second most widely-used medicine in the world. One of the best advantages of homeopathy is that it produces no side effects, no drug interactions, no addiction and no symptoms of withdrawal. Homeopathic remedies are safe for everyone including infants, children and even pregnant women. To find a registered homeopath in your local area, contact the Society of Homeopaths or the American Institute of Homeopathy.
Herbal remedies
Medicine has a long history in herbal remedies. Plant-based medicines have been used in indigenous cultures around the world for millennia and, according to the World Health Organization, continue to be an essential part of primary healthcare in more than 80 percent of people worldwide. Even conventional physicians are beginning to tout the benefits of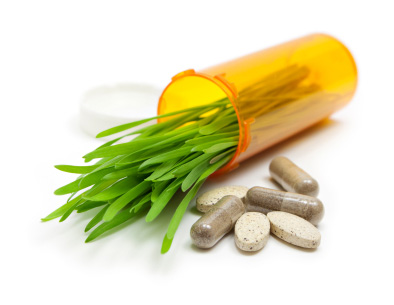 herbal medicine as clinical research demonstrates its effectiveness in treating and preventing disease. It is, however, important to recognize that herbal remedies can interact with conventional prescription medications so it is critical that you consult with your physician or herbalist before trying any new herbal supplements. Visit the American Herbalists Guild to find an herbalist near you.
Chiropractic medicine
Chiropractor care offers a holistic approach to wellness by helping the body reach its full potential. This drug-free, hands-on approach to healthcare focuses on keeping the nervous system functioning properly which in turn allows the body to function at its best. Not only effective for spinal problems, chiropractic care is commonly used as a form of preventative healthcare for adults and children alike. To find a chiropractor in your area, visit the International Chiropractors Association or the International Chiropractic Pediatric Association.
Craniosacral therapy
Craniosacral therapy is a gentle, non-invasive and effective approach to building health in the brain and nervous system. By using very gentle touch, the body is stimulated to healing. Benefits range from prevention and healing for a wide variety of conditions including arthritis, asthma, colic, back pain, depression, inflammation, insomnia, immune system disorders, migraines and sports injuries. Visit the International Association of Healthcare Practitioners to find a craniosacral therapist near you.
More about your health
Nature's best antibiotics
Is alternative healing a sham?
What to expect from acupuncture