Posted: Jun 18, 2012 3:00 AM
When you started cloth diapering your baby, you may have decided to stick to the basics. Before you know it, you have a diaper in every color and hungrily stalk the latest and greatest cloth diaper craze -- even though you don't really need any more. Read on -- you're not alone.
Cloth diapers are just diapers… right? They do what they're supposed to do, and you feel good about saving money as well as keeping your baby's bum free of the chemicals and by-products of disposable diapers. Soon, however, you find yourself looking forward to diaper laundry, and perhaps you work to coordinate your baby's diaper with her outfit. And while your husband and friends look on in bewilderment, you start sorting them in your spare time, stalking diaper sales, going to diaper swaps and working on completing your collection within one brand, then the next, then the next.
Here are a few of the more cute and collectible cloth diapers out there.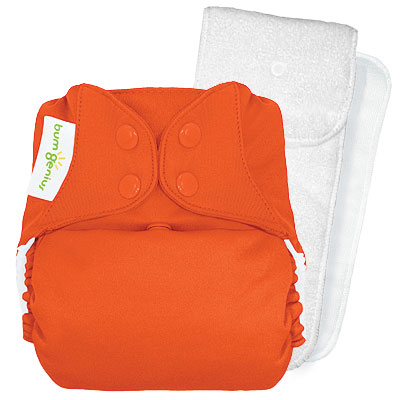 bumGenius
My favorite cloth diaper company, Cotton Babies, has a line of diapers for every budget -- Econobum, Flip and bumGenius. While they don't have tons of limited edition prints (just two at the moment), they do have a lot of very pretty colors and moms sometimes -- okay, often -- find themselves trying to complete their collection. BumGenius one-size pocket diapers ($18) are available at Cotton Babies as well as a wide variety of other retailers.

goodmama
Goodmama diapers are super sought-after and highly collectible. My pocketbook thanks me for not getting into them, as one of their regular fitted diapers (that needs a cover) runs around $35. But moms who love them swear by the craftsmanship and the beautiful plush diapers that cradle their baby's bottom. Prints are limited and can go for big bucks on the auction circuit. Look for new ones at goodmama's website but you may have better luck searching for used ones at DiaperSwappers.

sustainablebabyish | sloomb
Another pricey, yet delicious choice for diaper lovers everywhere, is sustainablebabyish, otherwise known as sbish. They sell super soft, squishy diapers made from organic materials, and while they don't have prints (in fact, their diapers only have coloring on the edges), they are highly desired by parents everywhere. They also have an impressive line of wool covers and pants, which can be used as a cover over cloth diapers. Sbish fitteds start at $21 each and can be found at the sbish website.
We're just getting started
And this is just the tip of the iceberg. There are cloth diaper brands springing up right and left, and who can blame the companies? We moms just love our babies' cute fluffy bums, and a color or print to match every outfit and mood is just the icing on the cake. And the good news (the really good news) is that cloth diapers hold on to their value and you can resell them when you're done using them. It's a win-win situation.
More on natural parenting
Not your grandma's cloth diapers
Family guide to natural healthcare
Eco-friendly nursery ideas