Posted: Jul 16, 2012 5:00 AM
New to attachment parenting? Get the up'n'up from attachment parents who've been there and done that. Learn the secrets and tools that helped other families succeed.
Attachment parenting basics
Babies thrive in the care of loving, sensitive adults. When babies feel bonded or attached to their caregivers, they feel safe and secure. In essence, attachment parenting is responsive parenting. It validates our natural human instincts to be kind, compassionate and nurturing with one another.
Tools, not rules
Coined by Dr. William Sears, attachment parenting is a natural and instinctual style of parenting that seeks to maximize bonding between children and parents. Dr. Sears recommends seven tools he calls the Baby B's to help parents better understand the needs of their children and respond to them with respect and empathy -- birth bonding, breastfeeding, babywearing, bedding close to baby, belief in baby's cries, beware of baby trainers and balance.
It is important to remember that these are tools (not rules!) and they are intended as loose guidelines to help parents get started on their attachment parenting journey. Families should feel free to modify these tools to fit the needs of their personal family situation.
Outfitting your attachment parenting home
You don't need a lot of expensive equipment to help you bond with your baby, but there are some products that will make your day-to-day life easier.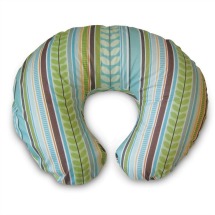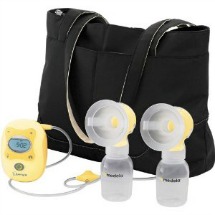 Enjoy special moments with your newborn while you breastfeed. A breastfeeding pillow like the Boppy provides ergonomic support for your baby and can make learning to nurse much more comfortable for you, too. Not to mention, it doubles as the perfect spot for your little one to sit and play as he grows.
Are you away from your baby during the day at work? Go hands-free while you pump discreetly with the Freestyle Breastpump from Medela. This top-of-the-line pump makes pumping and storing your breast milk a breeze.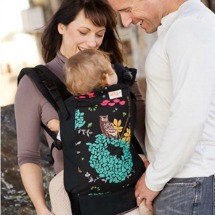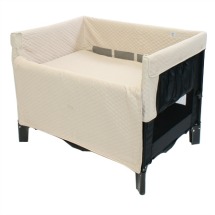 Not all baby slings are created equal. Take the time to try on a variety of slings and carriers to see what works best for your body and for your baby. Our favorite is the Beco Butterfly 2 because it's super comfy, stinking cute and grows with baby up to 45 pounds. Wear your baby in front or back and snuggle him all day long!
Fall in love with co-sleeping! Whether you decide to bed-share or room-share with your baby, you will sleep safe and sound with the exclusive patented products for co-sleeping at Arm's Reach. Keep your precious baby within arm's reach all night long with the adorable selection of co-sleeper bassinets that attach easily to your bed frame.
The wisdom of balance
As with any parenting style, it takes work to find a balance between caring for your baby's needs and caring for yourself. As Dr. Sears himself so eloquently states, "In your zeal to give so much to your baby, it's easy to neglect the needs of yourself and your marriage. As you will learn, the key to putting balance in your parenting is being appropriately responsive to your baby -- knowing when to say yes and when to say no, and having the wisdom to say yes to yourself when you need help."
More on attachment parenting
The truth about attachment parenting
Discover the benefits of co-sleeping
Solve early nursing problems