Posted: Dec 11, 2012 10:00 PM
It seems like once kids reach a certain age they are always being invited to birthday parties. Buying gifts for all of those parties can really add up, but with a little creativity you can make your own gift without breaking the bank. Pair this crayon roll with some jumbo crayons and some cute coloring books and you have an easy and inexpensive gift that any kid will love.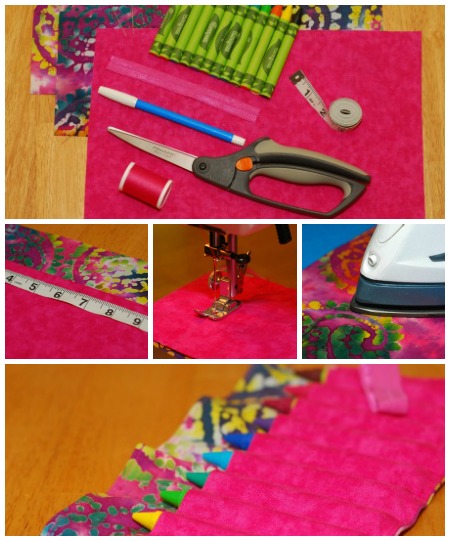 What you'll need
Two (6 x 13-inch) pieces of your main fabric
One (8 x 13-inch) piece of coordinating fabric
Scissors
Fabric marking pen
Ruler or tape measure
Six inches of elastic
Coordinating thread
A couple of pins
An iron
One 12-pack of jumbo crayons
What you'll do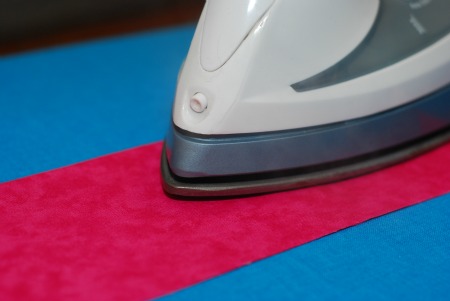 Fold the 8 x 13-inch coordinating fabric in half lengthwise and press with an iron.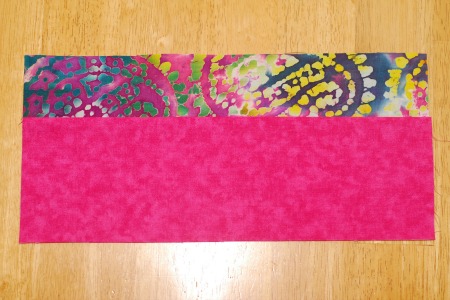 Lay one of your 6 x 13-inch main fabric pieces right side up on your work surface. Lay your piece of coordinating fabric on top of your main fabric piece with the folded edge toward the top and the open edge lined up with the bottom.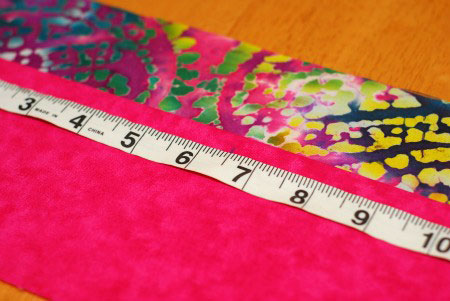 Find the center of your fabric pieces and mark it with your fabric marking pen.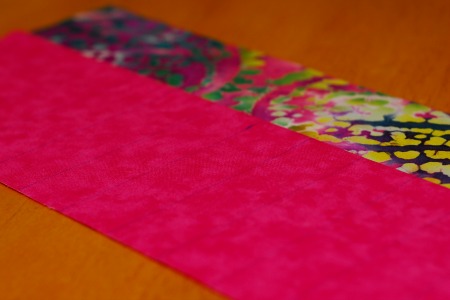 Starting with the center point, use a ruler or straight edge and your fabric marking pen to draw a vertical line every inch until you have marked off 12 (1-inch) sections.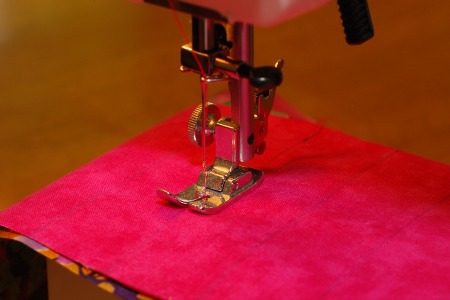 Thread your sewing machine with the coordinating thread and stitch along each of the lines you just drew. Be sure to back stitch at the top and bottom of each line to make it secure.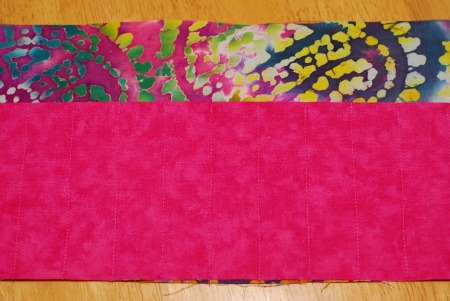 Once you have sewn all of your lines, trim off any excess threads.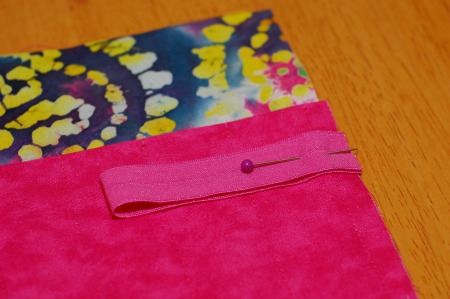 Fold your elastic in half and pin it (like shown), centered along the edge of your sewn fabric piece.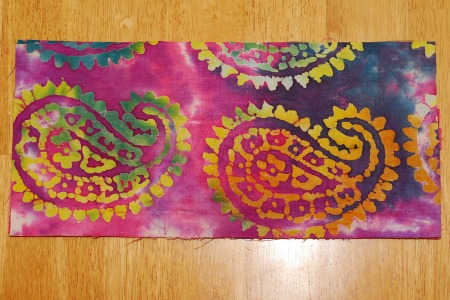 Place the second 6 x 13-inch piece of fabric and place it right side down on top of your other fabric piece, so that right sides are facing in toward each other.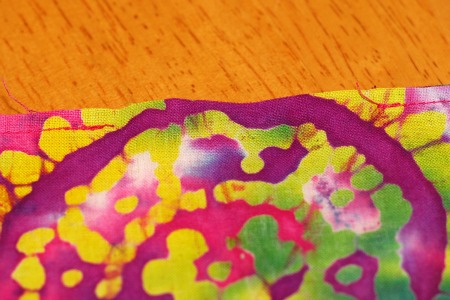 Sew your fabric pieces together using a 1/4-inch seam allowance. Be sure to leave a 1-1/2-inch opening along the edge of the fabric for turning.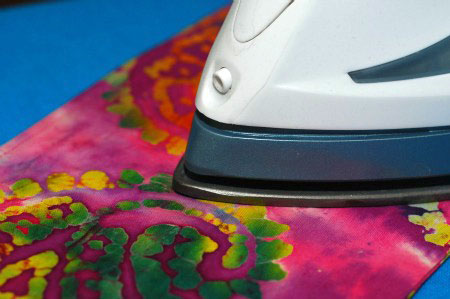 Turn the fabric right side out through the opening and use your iron to press it flat. Turn under the seam at the fabric opening and press in place.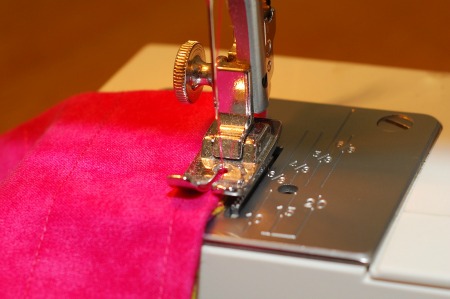 Top stitch around the entire perimeter of the crayon roll (1/8-inch from the edge of the fabric).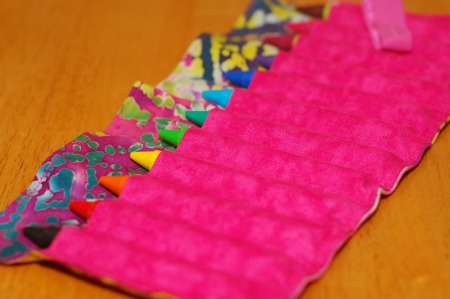 Load the crayon roll with your crayons.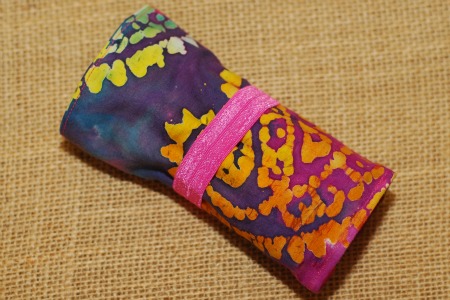 Roll it up, wrap the elastic around and pair it with some cute coloring books for a perfect gift or on-the-go entertainment for the kids!
More great DIY ideas
DIY:  Make wax luminaries
Customize your wine glasses
Create your own chic and simple earrings