Posted: Oct 04, 2012 11:00 AM
What would you say if you were invited to a secret location, driven there by someone else, asked to relinquish your cell phone and enter the building willingly? Recently, I did just that and I'm sharing what lay within those walls.
Utmost secrecy
The building's address is top secret and there are no known pictures of its exterior.
"
"
On my recent #DisneyInHomeBloggers trip, I'm convinced that our driver drove us around in random circles so that we would never be able to find our way back to the secret location we were being driven to.
The building's address is top secret and there are no known pictures of its exterior. During our visit, we were instructed not to take any photographs or use our cell phones for the duration of our stay.
What kind of place requires such secrecy? A place where very few people are allowed to visit, the Disney Animation Research Library (ARL), where over 65 million pieces of Disney's animation art are guarded, meticulously preserved and archived.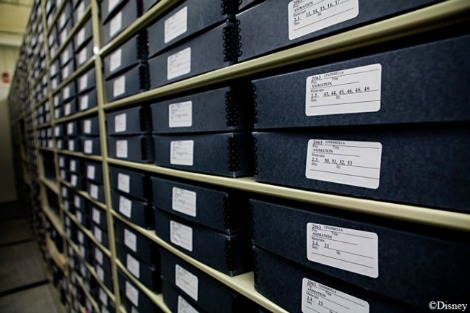 A look within
The archives found in the ARL include work from the earliest Disney animations to recent Disney blockbusters. Within their walls, you'll find everything from stunning glass panels from classics including Bambi and Cinderella to Disney movie sketches, drawings, machetes (models), sculptures and props.
Everything housed in the ARL, once referred to as the morgue, is documented and archived both digitally and physically. All artwork is photographed using powerful, high resolution cameras and backed up on several external hard drives.
Memories through movies
Visiting the ARL was like taking a walk through childhood. From Pinocchio to Bambi to Cinderella pieces and beyond, each turn of the corner spurred another memory.
Our trip wouldn't have been nearly as magical without two ARL team members who served as our guides, Fox Carney, an ARL Librarian and Lella Smith, the Creative Director for the ARL. Thank you both for sharing your wisdom, passion and memories.
More Disney magic
Disney preview: Fun new upcoming movies
Turtle Talk with Finding Nemo's Crush
Wise words from Cinderella's Fairy Godmother