Posted: Nov 10, 2012 9:00 AM
The idea of senior/elderly safety can sometimes fall by the wayside of many adult children as they are focused primarily on their own children and keeping them safe. However, they also need to make sure that their parents and grandparents are prepared for life's "what if" scenarios.
Contributed by Alison Rhodes, national family safety expert
Here are five easy tips for educating caregivers and family members on the various ways to make sure their older loved ones are safe and prepared for an emergency:
1. Install alarms on all windows and doors
Install additional locks on windows and doors, as well as an alert system, so you will be notified if your loved one should leave. This is beneficial for seniors living alone.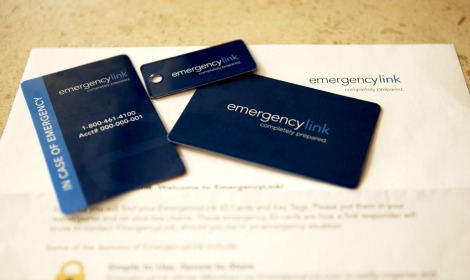 2. Use an emergency network
Utilize a service (such as EmergencyLink) so that first responders have immediate access to emergency and medical information about your parents and have direct access to their emergency contacts.
3. Consider fire safety
Install a device that will automatically shut off the cook top if someone walks away from it for too long.
4. Reduce the risk of falls
Due to declining vision, dark staircases present a serious hazard as well. Consider installing automatic lighting on both indoor and outdoor stairs to increase visibility.
5. Safeguard the bathroom
Do a thorough assessment of their bathroom. Install grab bars throughout the bathroom but be sure they are placed at the appropriate height for the person.
Sometimes, the simplest things are overlooked and they could make a major difference in an emergency.
Alison Rhodes, The Safety Mom, has exploded onto the national scene as the preeminent voice on safety, wellness and healthy living for infants through seniors. She is always on the lookout for the issues facing the entire family. For more tips and information, please visit www.safetymom.com.
More on family health
5 Common back to school illnesses
4 Different shades of pink eye
Family guide to natural healthcare