Posted: Nov 17, 2012 8:00 AM
Thanksgiving isn't only about the pumpkin pie or the cornbread stuffing. Thanksgiving has been a time to reflect and think of things we are thankful for. But do you have any true traditions? Starting family traditions that are tied in with holidays is a great way to bond your family together.
During your growing up years, Thanksgiving traditions are determined by your parents. Now that you have a family of your own, what traditions would you like to start? We came up with a few of our favorites.
I'm thankful for...
Teaching children what it means to be thankful is one of the biggest lessons of Thanksgiving — and even the littlest kids can think of something they are thankful for. With young children, make up tags with simple "I'm thankful for..." messages. Ask each child about things they are happy to have and add each to a tag. You may need to give examples, since their go-to response may be a favorite toy. Think warm jammies, a grandmother who loves to read books to him, a daddy who loves to sing silly songs or the nicest preschool teacher ever. As they get older and become more aware of the world around them, the messages will take on a greater weight. You can share the tags at dinner and keep them in a small bag — labeled with the year — so you can look back and remember.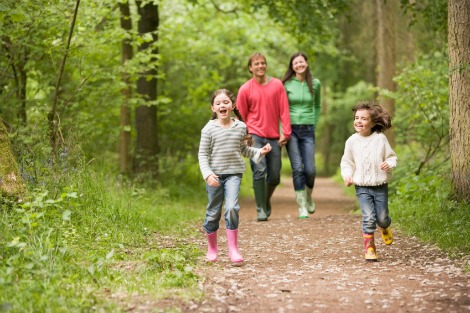 Walk it off
After the dishes have been cleared and tummies are full, it's tempting to just sit around and watch football. This is a perfect opportunity to take a walk together — including grandma and anyone who is able. Aside from just enjoying the outdoors, taking a walk with young and old gives your family members a chance to chat and be present — not distracted by video games or football. Some families have a certain route they always take, stopping to chat with neighbors along the way. Others drive to a favorite walking trail and meander along the trail, gathering leaves or tossing stones into the creek.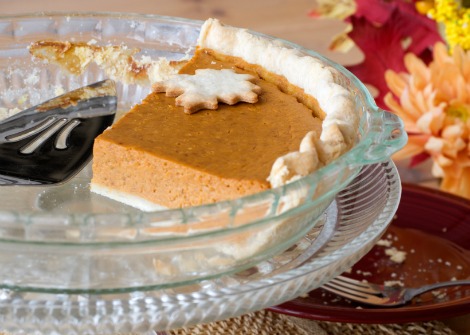 Dessert for breakfast
In one of our favorite rule-breakers, some families have the tradition of enjoying leftover pie and desserts for the morning after Thanksgiving breakfast. Why not? After all of the eating the day before, what's a little dessert going to hurt? Kids love this twist on rules and adults love not having to make breakfast.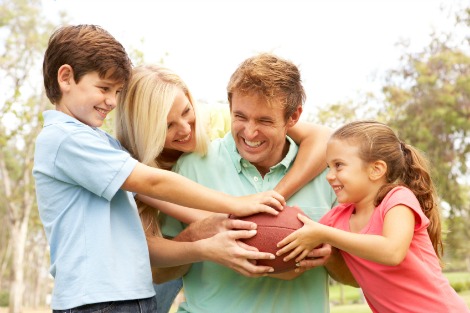 Family football game
Football is the traditional game of Thanksgiving. Why not bring the game to your own backyard? With everyone from grandpa to your little nephew around, the teams will be big and span the generations. Set the ground rules ahead of time, play for only a certain amount of time and just enjoy the day. You don't have to love football to enjoy a fun game like this.
Thanksgiving can be a holiday full of tradition and fun. Start your family off with new traditions of your own this year — or renew some from your childhood. Share some of your favorites with us in the comment section.
More on family time
Family time: Getting back to basics
Rules of engagement: Unplug and reconnect with your kids
Planting the seeds for a stronger family