Posted: Dec 03, 2012 5:00 AM
This time of year, children are eagerly compiling their holiday wish lists. While parents get ready to search high and low for the latest toys and must-have gift items, I also encourage them to stop and think about what tops their child's emotional wish list.
Contributed by M. Mark McKee, Psy.D., author of Raising A Successful Child: The Manual
Every child has a wish list and it is determined primarily by their innate disposition, environment and their relationships with their parents and caregivers. While it's easy to get swept up in the holiday shopping hoopla, parents should be aware that the following factors top every child's emotional wish list:
Emotional security — At the top of every child's wish list is the need for emotional security, which is created by the provision of an interactive environment made up of acceptance, respect, consistency and reliability. These factors form the basis of trust in any relationship and are an absolutely crucial component of a healthy parent-child relationship.
Unconditional love — A child's unquestionable faith in having unconditional love gives them the courage to explore the world and attempt a wide range of skills and activities without undo anxieties, fears of failure or embarrassment. Indeed, research has shown that having a secure sense of unconditional love and acceptance is the top factor in the development of resiliency in children and adolescents.
Time — A consistent sense that a parent has time for their child is priceless. Not just an amount of time that secures the basics in life and daily living, but time spent together in which the child feels that their parent is taking time to be with and enjoy being with them: time for play, time for sharing, time for cuddling and time for exploring new things together. One-on-one time with a parent on a regular consistent basis is always on every child's wish list!
A model of healthy functioning — Every child needs and wishes for a parent capable of managing daily frustrations, disappointments, failure and even triumph with grace. Not some perfect notion of absolute calm, but a model of healthy regulation and management of emotional experiences. Such functioning on a parent's part provides a healthy model of self-management and positive self-esteem for the child to identify with throughout their lives.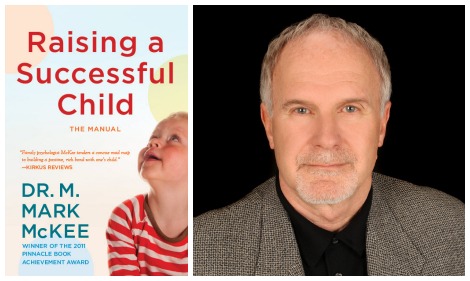 Dr. Mark McKee is a Licensed Clinical Psychologist and author of Raising a Successful Child: The Manual. His private practice provides a range of psychological services for children, adolescents and their families, serving the Naperville, Illinois and Chicago-area suburbs since 1992. For more information, visit www.drmarkmckee.com
More on happy kids
Teaching independence through play
10 Ways to raise an imaginative kid
New playdate ideas