Posted: Dec 26, 2012 12:00 AM
We took our daughter to Disneyland for the first time on her third birthday. That would have made the day special enough. But I ended up just as wide-eyed and squealing as my toddler, because it was my first time to the happiest place on earth, too.
Growing up in Oklahoma, both Disneyland and Disney World were too far away to visit for my family. We went on family vacations, but to less kid-centered destinations. I was always jealous of those who got to see the Magic Castle in person.
Once I moved to Southern California, I avoided the call of Disneyland, even though many insisted to me that it was a fun place to see, even without kids. I think I just didn't want to ruin what my childhood self had built up in my head. Once I became a parent, though, I knew that it was something I could experience with my daughter and see it with those same innocent eyes.
We didn't make any arrangements in advance. We bought the tickets on our way into the park. I asked a few friends what to expect, but ultimately we just decided to wing it on a Friday in October.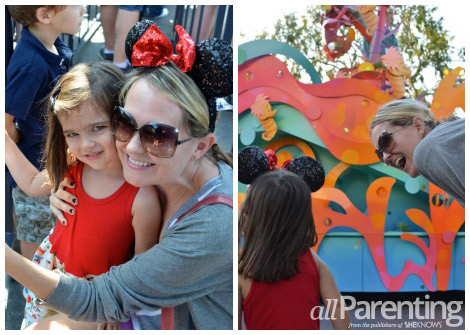 I admit that I cried. Twice. As we walked through the big gates and the pink castle came into sight, then immediately Mickey and his welcome band greeted us, my mouth was as agape as my daughter's. My husband, who had visited as a child, remarked how small everything seems when you're older. But to me, the kid-sized everything was part of what made it perfect.
It was an off-season day, so there were fairly short lines and the day was breezy. We rode the first two things we came upon: Dumbo and then the tea cups. Classics. I ignored the lump in my throat when, at 33-years-old, I finally climbed into the spinning tea cups.
We ate lunch outside and had ice cream next to the pirate ship. We lucked out and ended up first in line for It's a Small World, a floating hypnotic journey through tunnels of happiness. Okay, so maybe I cried three times.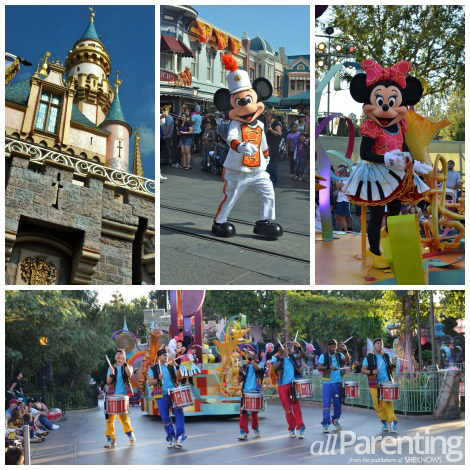 In the late afternoon, just when we were beginning to wind down, we lined up for the big parade. There were drummers and dancers and all the best Disney characters. As the floats rolled by, and my daughter bounced up and down at each princess that looked her way, I knew exactly why Disneyland is called magical. 'Cause it is.
More about family
Throw Momma from the minivan!
How to handle tweens with attitude
5 Steps to being a great mom