Posted: Jan 24, 2013 7:00 AM
As much as you love to dress your kiddos to the nines, it does their self-esteem a lot of good to pick out their own clothes. Make it work by creating a wardrobe that's full of complementary items so they always pick an outfit that works. Here's how to do it!
Remember... they grow quickly
Kids grow so quickly it might feel like you're constantly shopping for new clothes. Embrace it! Have a little girl who only wants to wear yellow? Build a wardrobe around sunshine-inspired pieces, and she'll always find something she wants to wear.
Use a personal shopper
Not literally, of course! Children's clothing retailers like Tea, babyGap, crewcuts and oilily put together looks based on their already-coordinating collections of kids' clothes. Self-esteem in children can be built quickly by giving them their own choices — even if all the choices are chosen to match!
Fill in the blanks
You don't need to shop solely from coordinated collections. Once you pick an outfit or two you absolutely love, fill the gaps with basics in complementary colors and patterns. BabyGap, crewcuts, and The Children's Place consistently carry a wide selection of basic pieces — t-shirts, leggings, basic denim — to work with anything you choose.
Check these out!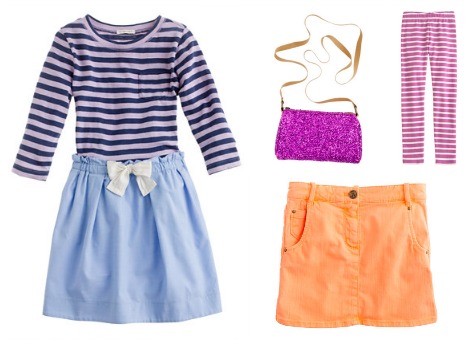 J. Crew is known for classic pieces with a bit of a trendy twist. Their crewcuts line is no different, pairing basics like simple dresses and colored denim skirts with striped leggings and glitter purses. Buy within the same color family, and your kids will always pick out a winning outfit.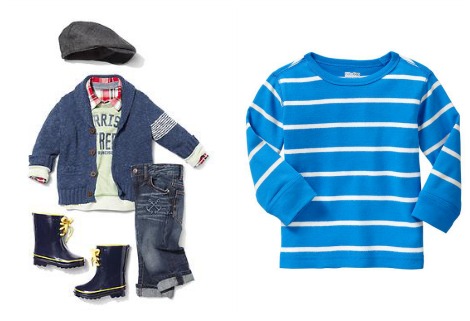 If your little man loves boats — or you just like the cozy nautical look — consider this Splish, Splash outfit from babyGap. Put him in the complete outfit for a perfect playing-in-the-puddles photo op, but know he will always match with the basics from their Playtime Favorites line.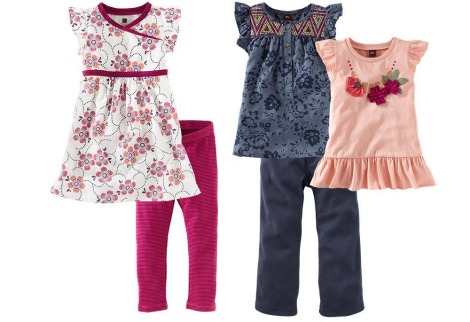 Let your little girl take the Tea out of trouble matching with this pre-selected Mtititi Floral five-piece set of beautiful and comfortable clothes from Tea. The rich colors can be paired with other pieces in the collection or played up with basic t-shirts, leggings and skirts in solid colors.
Let some things slide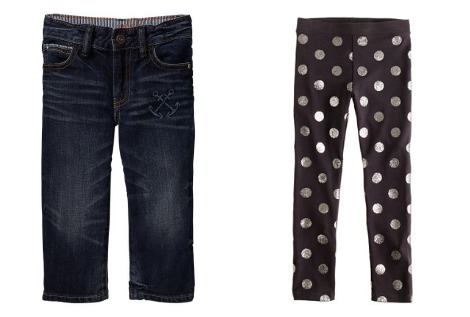 No matter how much thought you put into what you purchase, kids will find a way to put their own over-the-top stamp on their clothes. Whether they add a superhero cape to these adorable anchor jeans from babyGap or insist on the most colorful dress-up tutu over these polka-dot leggings from crewcuts, you may need to just smile at their unique style and know you're building their self-esteem.
More about shopping
Maternity fashion tips from Liz Lange
Should moms shop at Forever 21?
Thrift store style