Posted: Feb 25, 2013 4:00 PM
Crafting with kids means big smiles and memorable afternoons, but the clean-up can be daunting. From glitter explosions to tiny pieces of cut paper, craft projects are messy enough to make moms rethink that Pinterest sensation. Keep these four items in your craft bin to make clean-up a snap.
Rainy days and snowstorms beg for fun inside activities for kids. Crafts for kids can help kids practice fine motor skills like cutting, grasping and threading. If the idea of cleaning up craft supplies makes you steer your little ones to another coloring session, use these cleaning tips to make you ready for even the messiest crafts.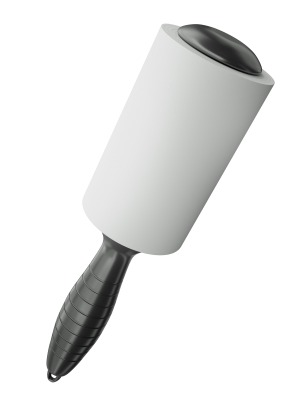 Roll it up
Use a lint roller with disposable adhesive panels for all sorts of tiny objects. Sure, a handheld vacuum will pick up similar sized items, but a lint roller is perfect when your child is covered in tiny bits of paper. Even more notable for sparkly crafters, running one over a glittered craft area picks up the miniscule flecks of glitter instead of pushing them to other areas of the house.
Clear the table
Keep a couple of shower curtains or inexpensive, plastic tablecloths — the kind you use for picnics and messy birthday parties — tucked into your craft bin. Use one to cover the surface on which you're working and spread another one onto the floor. Depending on the level of the mess, they can be shaken off, sprayed off or tossed away to make clean-up a snap.
Keep it contained
Projects with lots of small pieces, like beads, are less stressful if you can stop rolling objects from scattering to all corners of the room. Invest in a few trays with edges — these SMULA trays from IKEA are economical and have a high enough edge to contain beads of all sizes. Sturdy trays stack easily and make even basic art projects — like watercolor painting — a little easier to clean up by containing spills and letting you carry supplies to another location with ease.
Reuse and recycle
Before you start getting rid of old baby items, gather a few things together with your craft supplies. Separated plastic plates morph into palettes for painters who don't like to mix their colors and tiny rice cereal bowls are perfect for sorting supplies like different colored beads or torn-up tissue paper. Baby washcloths make great craft rags for cleaning paint-stained fingers. Toss in an old, adult-sized button-down shirt as a craft smock to protect their favorite clothes.
These four cleaning tips and easy-to-find items make crafting clean-up much easier, so get ready for your next craft day!
More about clean homes
Keep your house clean with weekly cleaning
Cleaning tips from real moms
Make your own green cleaning products