Posted: Jan 22, 2013 9:00 AM
Bath bombs aren't just for moms anymore! Kids will love making their very own fizzy bath bombs, and they'll have a great time discovering fun toys hidden inside as it dissolves away.
Bath time has the ability to make even the crabbiest kid laugh and smile again. There is just something magical about kids and water. Now you can make the fun of bath time a little more exciting by making your own homemade bath bombs for the kids, complete with fun toys hidden inside!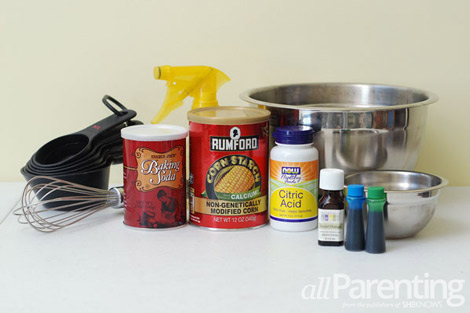 What you'll need
Corn starch

Baking soda

Citric acid

Essential oil

Food coloring

Two medium bowls

One small bowl

Measuring cups

Whisk

Squirt bottle

Small waterproof toys
What you'll do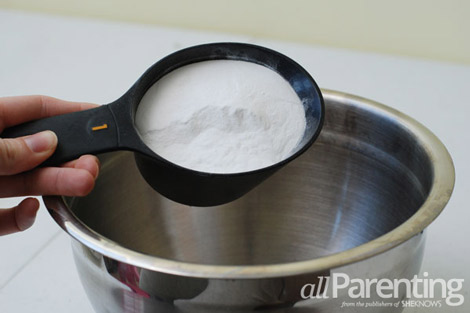 Measure out 1-3/4 cups of the baking soda and pour it into one of the bowls.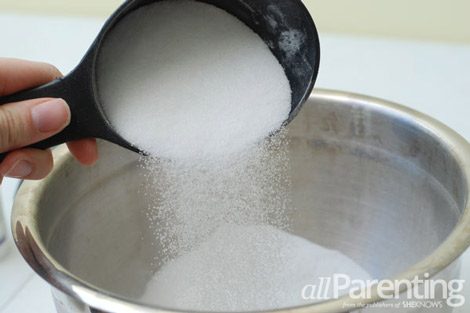 Add 1 cup of citric acid to the bowl.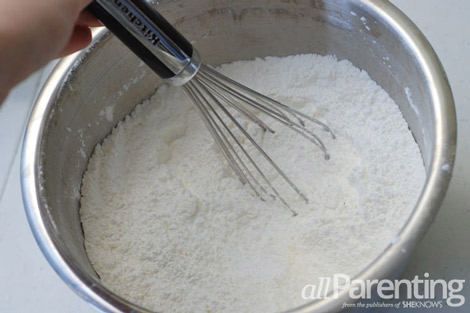 Add in 2 cups of corn starch, then whisk together the ingredients to combine them.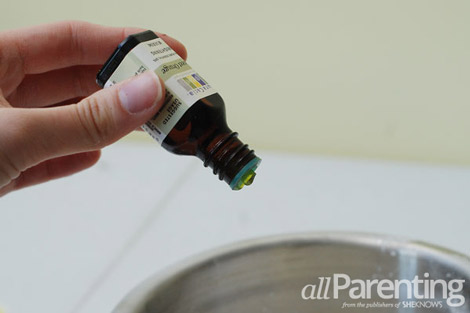 Divide the powdered mixture evenly into two bowls, and add a few drops of essential oil to each bowl. I chose orange oil, but you can use any scent that you like.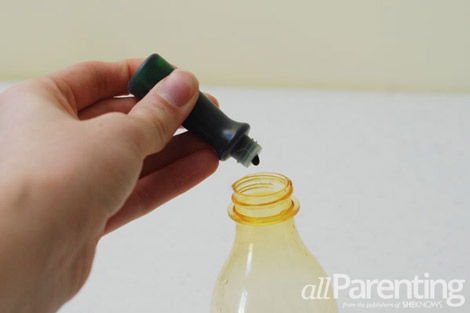 Put a few drops of food coloring in the bottom of your squirt bottle, then fill it up with water.
Start spritzing the colored water into one of the bowls. Continuously whisk the mixture while you spray it with water. If you add too much water or let the water sit for too long it will start to fizz, so add the water slowly and keep stirring.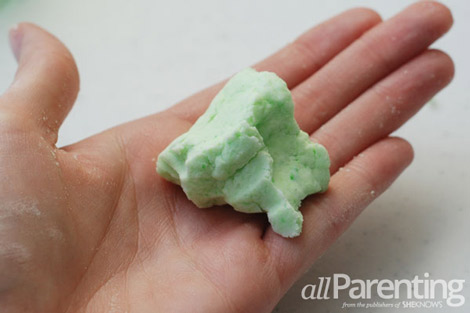 Keep adding water until the mixture becomes roughly the consistency of moist sand and sticks together easily.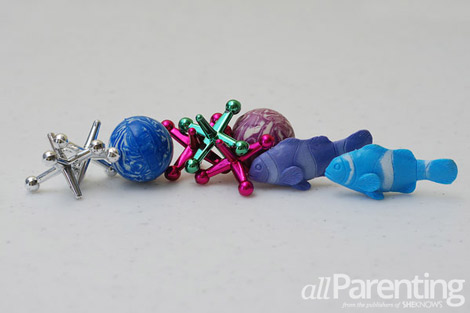 Round up a few small, waterproof toys.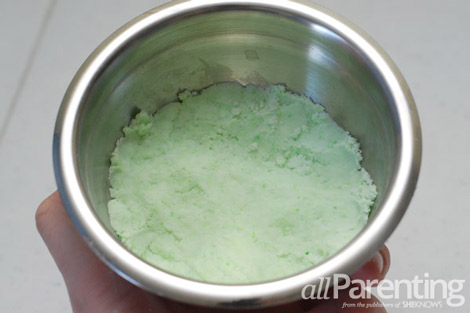 Grab a small bowl and press a couple tablespoons of the bath bomb mixture firmly into the bottom of it. The amount doesn't have to be exact.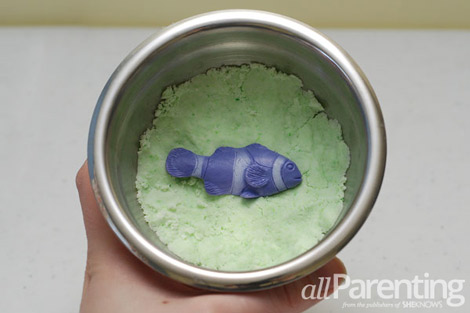 Take one of the small toys and press it into the mixture.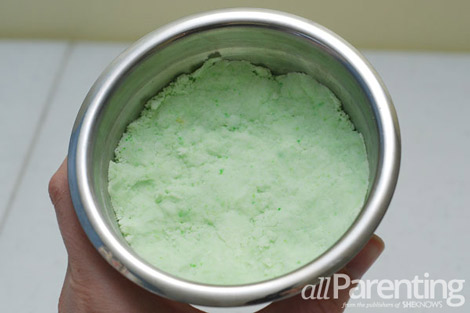 Spoon some more of the mixture on top of the toy and press it firmly into the bowl.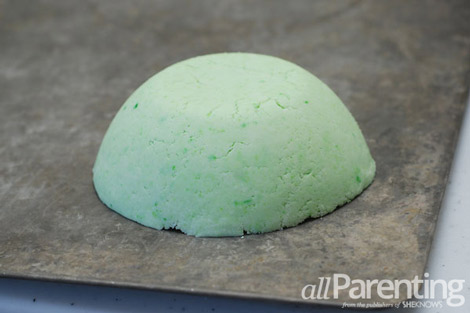 Flip the bath bomb out of the bowl and onto a cookie sheet. Keep making bath bombs until you have used up all of the mixture. Repeat these steps with a different color of food coloring for the second bowl.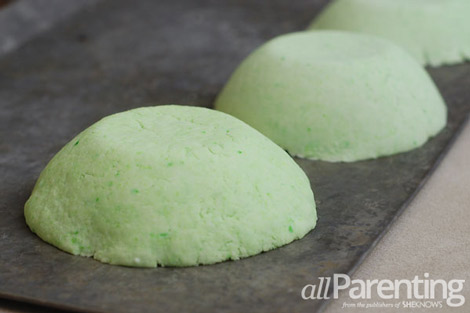 Set the bath bombs aside to dry for several hours. Then, toss one in the bath for some bath time fun!
More fun project ideas
Sharpie tie dyed T-shirts
How to make a paper boat craft
DIY sidewalk chalk