Posted: Jan 25, 2013 7:00 AM
You don't have to be a master seamstress to make cute clothes for your kids this winter. This no-sew fleece hat tutorial is easy enough that the kids can help make them. You'll have the whole family bundled up and ready to play in the snow in no time!
Sewing can be really intimidating. I used to avoid any craft project that called for a sewing machine because I thought it was overwhelming and complicated. If sewing is not one of your many talents, it doesn't mean that you can't still make adorable clothes for your kids! This no-sew fleece hat project is perfect for any crafter — no sewing skills required.
What you'll need
1/3-1/2 yard of patterned fleece
1/3-1/2 yard of solid fleece
Scissors
Measuring tape
What you'll do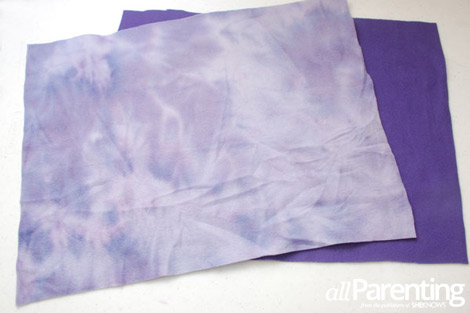 Start by measuring your child's head with the tape measure. Cut out two pieces of fleece (one patterned, one solid) that are 15 inches tall and as wide as your child's head circumference, plus two inches.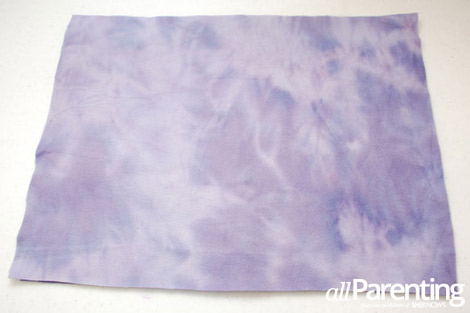 Lay the patterned piece of fleece out flat on top of the solid piece of fleece.
Fold the bottom edge of the fleece up 1-1/2 inches, then fold it up a second time to form the brim of the hat.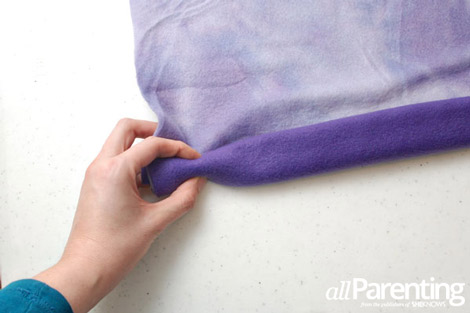 Pinch the fabric to fold the brim in half, then use your scissors to make a vertical cut through all of the layers of fabric.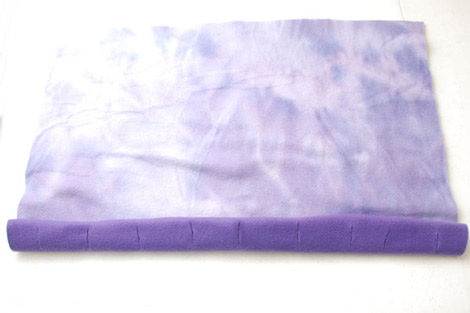 Cut several slits all along the length of the hat.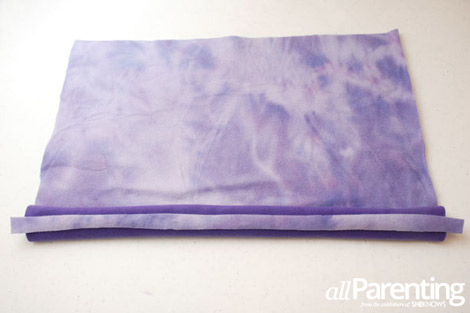 Cut a strip of fleece that is 1/2 inch wide and a couple inches longer than the length of the fleece.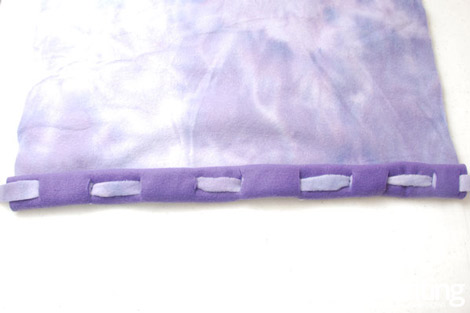 Weave the strip of fleece in and out of the slits in the fabric.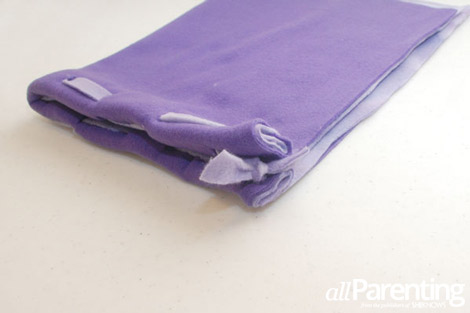 Fold the fabric in half with right sides facing each other and tie a double knot with the ends of the strip of fleece.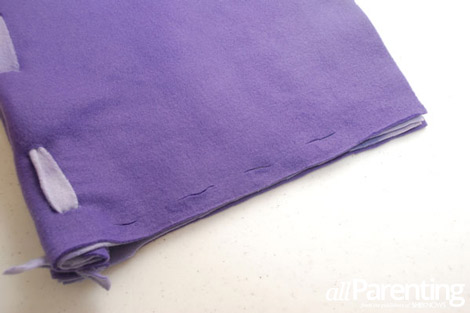 Cut several vertical slits along the edge of the fleece. Cut the slits through all four layers of fleece.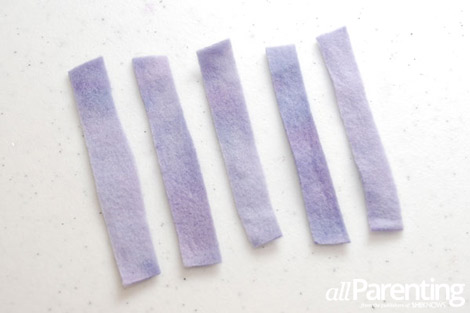 Cut a few strips of fleece that are 1/2 inch wide and 4 inches long. Cut one for every slit that you made.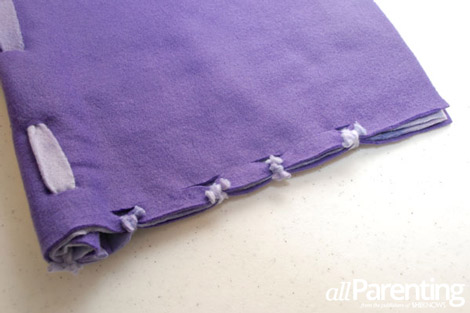 Slide the fleece strips through the slits and tie them in a double knot. Trim off any excess.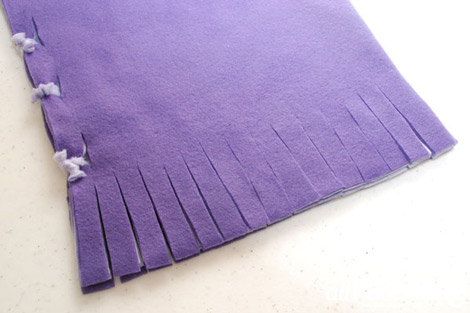 At the top of the hat, start cutting fringe in the fabric. Make the fringe approximately 1/2 inch wide and 4 inches long.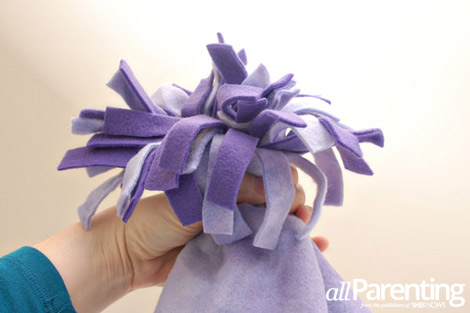 Turn the hat right side out and gather the top of the hat.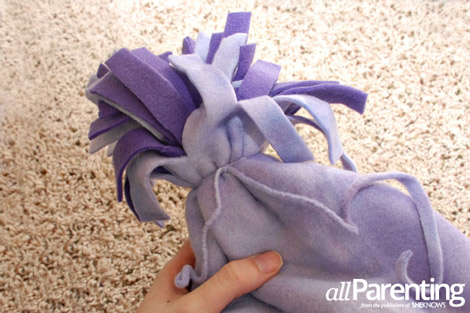 Cut a long skinny piece of fleece and use it to tie off the top of the hat, then trim off any excess.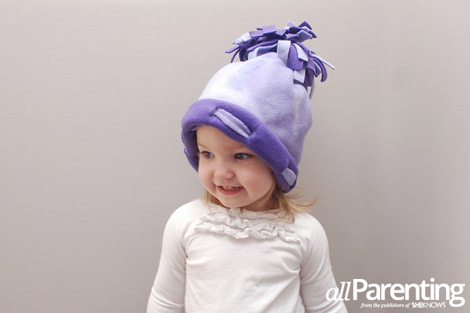 Now your no-sew hat is ready to wear!
More easy craft ideas
Easy fleece scarf tutorial
DIY wooden letters on canvas
DIY glass hurricane candle holders