Posted: Feb 15, 2013 1:00 PM
The first time your child meets their favorite Disney princess is a magical experience. An enchanting Fantasyland expansion promises to make that moment even more special. Read on to discover the adventures that await you and your family at Disneyland's Fantasy Faire!
Contributed by Kristin Chessman
Fantasyland debuts a 15,000-square foot expansion on March 12, 2013, called Fantasy Faire. This storybook village sits at the end of Main Street, U.S.A., adjacent to Sleeping Beauty Castle.
Fantasy Faire is made up of Royal Hall, a new meet-and-greet spot for Disney princesses, Royal Theatre, an outdoor stage with interactive storytelling, a princess shop and interactive displays.
"A big component of this new area is entertainment," said Michel Den Dulk, creative director, Walt Disney Imagineering.
I recently had a sneak peek at Disneyland's newest addition (squeal!). Here's what I'm most excited for: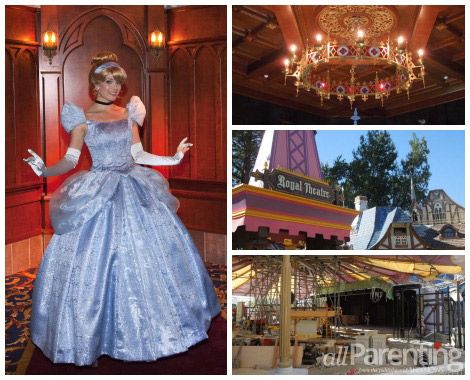 Royal Hall
At the heart of the village are the Disney princesses. Their new meeting spot, Royal Hall, features a gothic interior full of rich wood paneling, ornate chandeliers, wallpaper and wall cresting.
"It's a royal hall fitting of royal princesses," Den Dulk said.
Your little prince or princess will feel like royalty while strolling through this plush set-up. (I sure did!)
Royal Theatre
The former Carnation Plaza Garden gazebo is now home to the Royal Theatre, featuring the tales of Rapunzel (Tangled) and Belle (Beauty and the Beast), as performed by two vaudeville-style storytellers and the princess heroine. Guests can join in the fun with a "huzzah!" for the good guys, and stay afterward to chat with the princesses.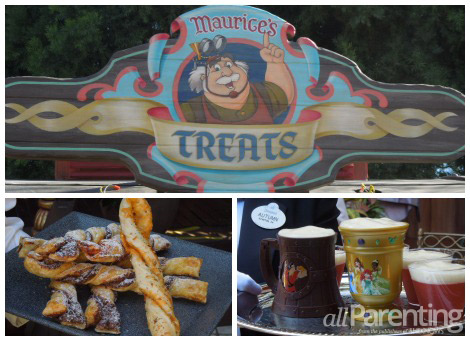 Maurice's Treats
All this entertainment is bound to make you hungry. Maurice's Treats will do the trick. Munch on bread twists, including flavors like cheddar garlic bagel, strawberry and (my favorite) chocolate. Quench your thirst with a fruity concoction dubbed the Boysen Apple Freeze, full of frothy goodness. Take home the souvenir princess goblet or Gaston stein.
Mickey and the Magical Map
Now that the princesses have vacated Fantasyland Theater, a new show is set to debut this summer. "Mickey and the Magical Map" is a 25-minute musical spectacular with plenty of imagination. Audiences will be treated to appearances from Disney favorites, including Pocahontas, King Louie from The Jungle Book, Mulan, Ariel and Lilo and Stitch.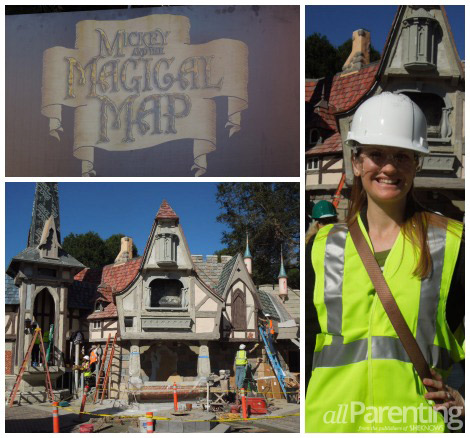 More Disney fun
Disney Parks, Limited Time Magic and a bit of pixie dust
Disney Holidays and happy surprises
Disney Magic: Overcoming fears and making new friends