Posted: Mar 10, 2013 6:00 PM
Preschoolers are sponges for knowledge. From colors to shapes, numbers and letters... they want to know and do it all. Download these fun apps to help them learn and play at the same time.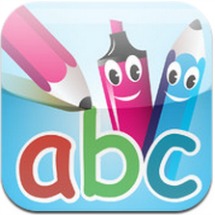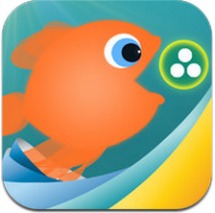 Designed for kids between the ages of 3 and 6, abc PocketPhonics is a great app that teaches the basics of reading and writing. This app focuses solely on letter sounds instead of letter names so that young children will learn to read more quickly. Preschoolers will also learn how to write each letter and how to sound out over 170 frequently used words. You can try the abc PocketPhonics Lite app for free or purchase the full abc PocketPhonics app for $3.
Motion Math's Hungry Guppy app is great for teaching children between the ages of 3 and 7 numbers and basic addition. Using a fish who loves to eat numbers, children can drag bubbles around to add the dots and then feed them to the fish. In addition to showing numbers, the app also uses symbols to show what numbers represent. Available for the iPhone, iPad and iPod Touch, you can purchase the Hungry Guppy app for $4.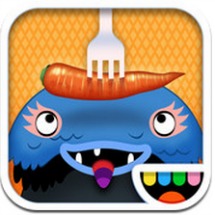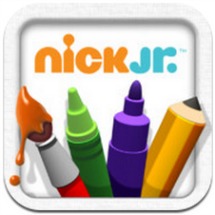 Recommended by Robin at Farewell Stranger, the free Toca Kitchen Monster app will encourage your child to use their imagination and have fun in a pretend kitchen. With this app your preschooler can pretend play by cooking food and feeding two very hungry and very picky monsters. They will learn what the monsters like and don't like to eat and can experiment with different cooking methods. A great start for getting young kids interested in what goes on in the kitchen at home.
Natalie at Mommy of a Monster says "Nick Jr. apps are awesome" and this Draw and Play app from Nick Jr is no exception. Featured as Editor's Choice app by Apple, Nick Jr Draw and Play allows your preschooler to create fun artwork with their favorite Nick Jr characters, including Dora the Explorer and Diego. Children can draw, paint, add stickers and more to their virtual creations that can be shared by parents via email and Facebook. Available for the iPhone, iPad and iPod Touch, you can purchase the Nick Jr Draw and Play app for $3 or you can purchase the Nick Jr Draw and Play HD app for the iPad for $5.
More on teaching preschoolers
How to teach your child manners
Teaching independence through play
Mommy school ideas