Posted: Mar 04, 2013 7:00 AM
Many adoptions are extremely trying — some children come home having experienced things that nobody wants to or can comfortably talk openly about without betraying their children's privacy. For some parents, it's a long and difficult road full of bumps so big they seem like mountains. But in the end, those that stayed the course agree on one thing — it was worth it.
Adopting a child is one of the most selfless things you can do. By providing a home and a family for a child, you can change their whole future. While we may picture fairy-tale endings, some adoption stories have a few extra chapters we may not know about.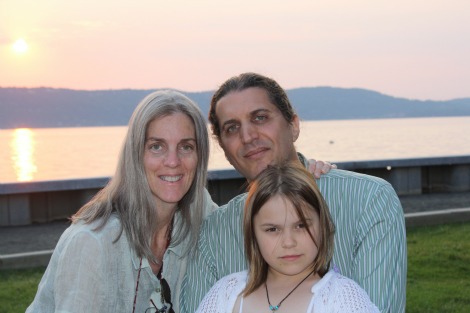 Little girl, big dreams
Tina Traster and her husband were both 40 years old and eager to be parents when they adopted 8-month-old Julia from Siberia. They were not expecting how difficult the transition would be for Julia, who had problems attaching from the start. "As a new mother at the age of 40, even though I was settled in my own skin, so sure of who I was, so sure that I wanted to be a mother and so excited to share my love and my life — when you have an infant that isn't attaching, it's devastating," she remembers. "Initially, I turned all of that doubt and ambivalence and depression inward and figured it had to be me. That there was something wrong with me and that I wasn't cut out to be a mother," she adds.
I had an 'ah-ha' moment where I realized that we couldn't fail her.
"
"
It wasn't until Julia was a preschooler that her parents started to see the problem. "The more I was able to observe Julia in playgroups, with a nanny and see her in early preschool situations, the more I was able to gain some objectivity and realize that she was hurt," Traster says. "She was wounded and she had deep issues with attachment. I had an ah-ha moment where I realized that we couldn't fail her." Julia is now a thriving 10-year-old, thanks to the persistence of her parents. "We cannot reverse what happened in her first 8 months of life, but she knows that she's ours, and that our family is safe."
"Once you realize that it's not you and of course you have the love to give, then as long as you've got the energy and patience to succeed — and fail as you go — you can do this," she adds. "You have to do this. You find yourself in a position where you don't really have a choice — you have to save this child." Traster's memoir about her experience is due to be published in 2014.