Posted: Apr 09, 2013 8:00 AM
As the public school year comes to an end, some parents question whether or not they should homeschool their children. Before making this huge decision, ask yourself a few questions to see if homeschooling is the right fit your family.
Parents consider homeschooling for various reasons. Kimberly Muro, blogger at Reflections of Now, has thought about homeschooling her 12-year-old son because he struggles in school and "nobody was willing to help. Nobody wanted to meet with him after school. Nobody wanted to help tutor him where he was really struggling." Others consider homeschooling because their children aren't being challenged enough in the public school setting or they want to have flexibility with their lives. Whatever the reason, it's a big decision because the parents become responsible for all of the education, instead of just a portion.
To help with making the decision on whether or not to homeschool your own children, here are some questions to ask yourself.
Do I have the time to homeschool?
I highly value the learning that goes on throughout the day. We can be in the car or eating dinner when any number of concepts can come up. I take advantage of those teachable moments.
"
"
Obviously families where both parents work outside the home in traditional jobs won't be able to homeschool. But for families that have one parent at home or flexibility in their job schedules, finding the time to homeschool will be easier. The amount of time spent homeschooling will vary for each family. I spend two to four hours, three days a week formally teaching my children. But the learning doesn't stop after we step away from the table. As Christine Candelaria (homeschooling mom of four children, blogger at The Aums and reporter for iVillage) says, "I highly value the learning that goes on throughout the day. We can be in the car or eating dinner when any number of concepts can come up. I take advantage of those teachable moments."
For more on how Christine makes homeschooling work for her family you can watch this iVillage video.
Do I have the patience to homeschool my children?
I'm not going to lie. Sometimes homeschooling is difficult based simply on the fact that I'm with my children almost all day, every day. At times my patience wears thin, especially when I have deadlines with my work commitments or the kids are fighting. The nice thing about homeschooling is that we make our own schedule. If for some reason it turns out to be a bad day for learning, we can stop and head to the park to clear our heads.
Elaine Alguire, blogger at Miss Elaine-ous Life, has been considering homeschooling her son who will be headed to fourth grade next year and she fears that her and her son "might butt heads during the day." Finding the patience to deal with the head butts can be trying at first. But as you learn to work with each other, it becomes easier. Jenn Perry, homeschooling mom and blogger at Daze of Adventure suggests to "find the style and routine for what fits your family" and have "grace for your children and yourself for the days that don't go as planned."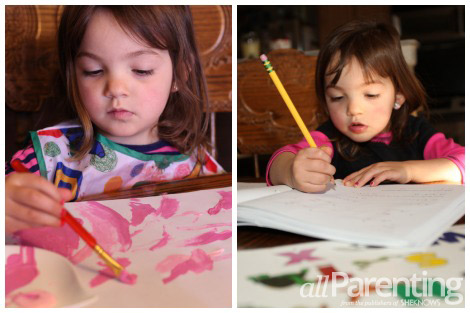 Can I financially afford to homeschool?
Public education is paid for through our taxes. Homeschooling is not. When I first started homeschooling, I purchased curriculum for first grade through third grade. I wanted to review the earlier years with my daughter to ensure she had a solid understanding of the basics. However, the more I've gotten into homeschooling and learned about the various resources both online and off, I've realized that there is a lot that can be done with homeschooling for little to no money. There are many different websites that offer free printables and lessons for every subject and grade level. You can also join homeschooling groups or co-ops that will allow you to trade or purchase curriculum at a discount.
In addition to the costs of curriculum and supplies, there will also be expenses for field trips and enrichment programs. I send my children to a homeschool enrichment farm school one day a week that teaches them about sustainable living, gardening and working with animals. My oldest is also enrolled in mixed martial arts and my youngest is in gymnastics. We do weekly field trips to places like the library, children's discovery museum and other special events I find going on in our town. You can decide based on your budget what types of programs to enroll your children in, if any — but always keep an eye out for free happenings in your city that can be used for teaching.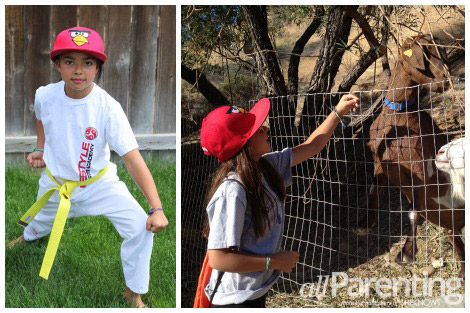 Will they get the social interaction they need?
My biggest fear about homeschooling was socialization. I was very worried that my children wouldn't get enough time around other kids, which is an important aspect of growing up. Finally, after much discussion, my husband and I decided that a better education was more important for our children than social interaction. That being said, we have since figured out how to socialize the kids. As I mentioned before they attend farm school, martial arts and gymnastics. They also play with other kids when we go to the park and other places such as the bounce house. While they might not be getting six to seven hours a day with other kids as they would in public school, they are getting an hour or two on most days and it seems to be enough for them.
Whether you are considering starting your children with homeschooling from the very beginning or making the transition from public school to homeschooling, it can be scary. It can also be very rewarding as you work each day with your children and watch them grow and progress. Take the time to research homeschooling in your area and reach out to homeschooling parents you know and ask them questions.
Remember that one of the great things about an educational change is, no matter how it goes, kids will learn!
"
"
The last piece of advice I'd like to leave you with comes from Dr. Deborah Gilboa who says "remember that one of the great things about an educational change is, no matter how it goes, kids will learn! Don't think of this change as forever because things [don't] last that long. Make a decision about what to do for this next school year, and then reassess and decide to continue or make a change. This kind of assessment and flexibility will help your child learn to be responsible and resilient!"
To hear about homeschooling from a teenager's point of view, watch this TEDx video from Logan LaPlante.
More on educating children
Homeschooling: Individualized, child-centered education
Ways to incorporate learning into play
7 Ways to help your child strive for success