Posted: May 08, 2013 11:00 AM
If you're like most parents, the refrigerator door is home to your child's works of art. Why not make their next masterpiece a more permanent fixture on the fridge? Turn your child's artwork into a magnet with this easy DIY tutorial.
Kids love to proudly display their works of art on the fridge for everyone to see. Imagine how special they will feel when you help transform their artwork into a beautiful magnet to hang on the fridge!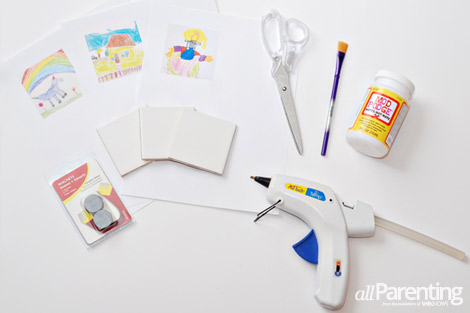 What you'll need
3 x 3-inch white ceramic tile
Photocopies of your child's art
Scissors
Mod Podge
Paint brush
Hot glue gun
Heavy-duty magnets
What you'll do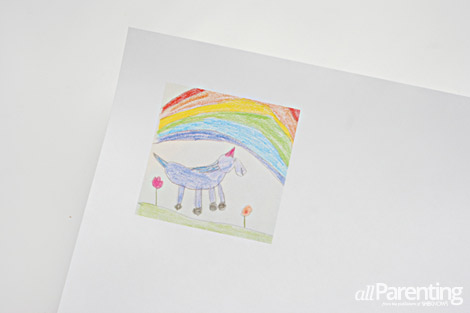 Start by making a photocopy of your child's art and reducing the size so that it will fit on a 3 x 3-inch tile. You can also scan the artwork and use photo editing software to crop the image. Print the artwork out using a laser printer so that the ink won't bleed. If you need to use an inkjet printer, be sure to print on photo paper.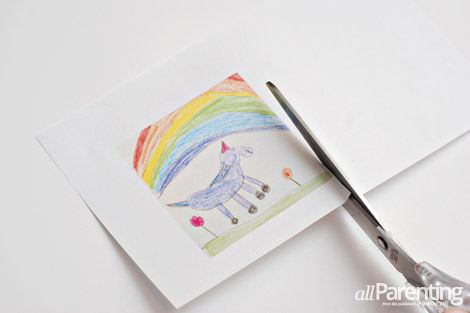 Cut out the image so that it is just slightly smaller than the 3 x 3-inch tile.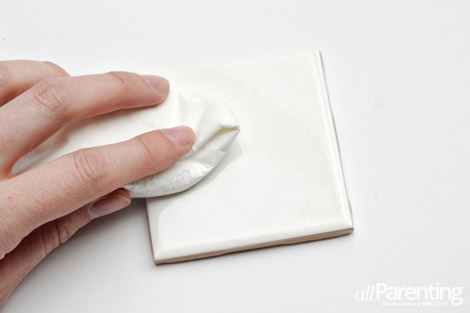 Wipe off the surface of your tiles to remove any debris.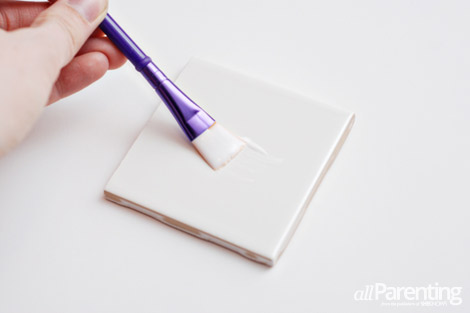 Paint on a very thin layer of Mod Podge on the surface of the tile.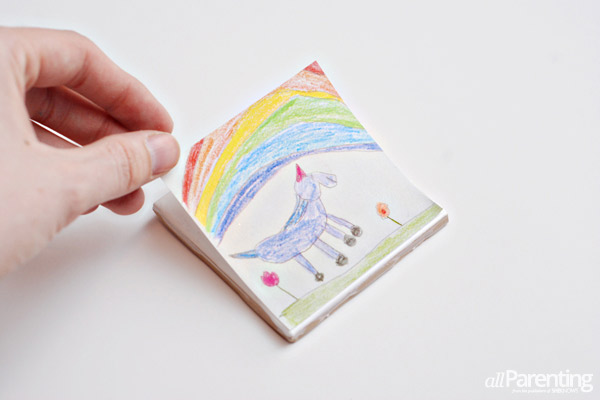 Lay the image over the top of the tile. The Mod Podge will let you reposition it, if necessary.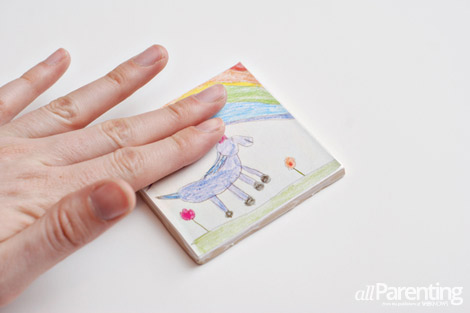 Smooth out the paper to remove any wrinkles.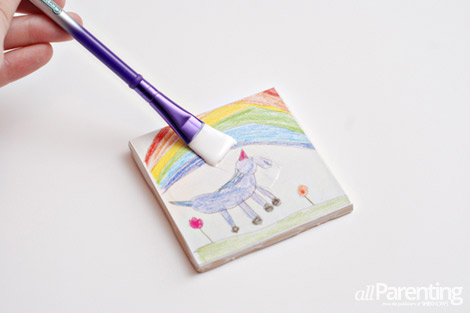 Paint over the top of the image with the Mod Podge. Be sure to paint along the edges, too.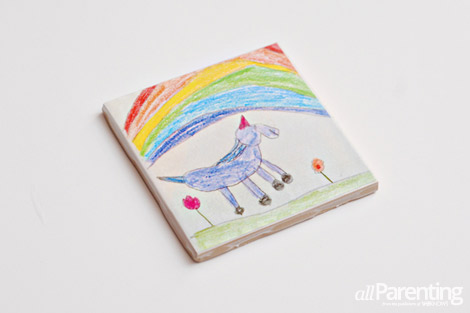 Set the tile in a safe place to dry for at least one hour.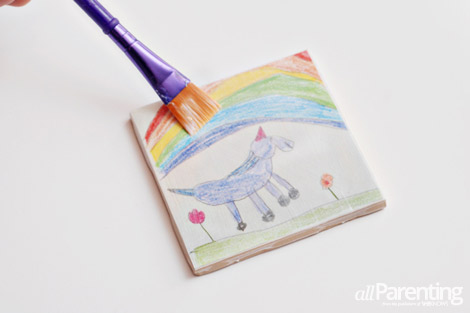 Once the first coat is dry, apply a second coat.
After both coats of Mod Podge have dried, fire up your glue gun and put a dot of hot glue on the back of the tile. Press a heavy-duty magnet into the hot glue and let it dry. Once the glue is dry, your magnets are ready to hang!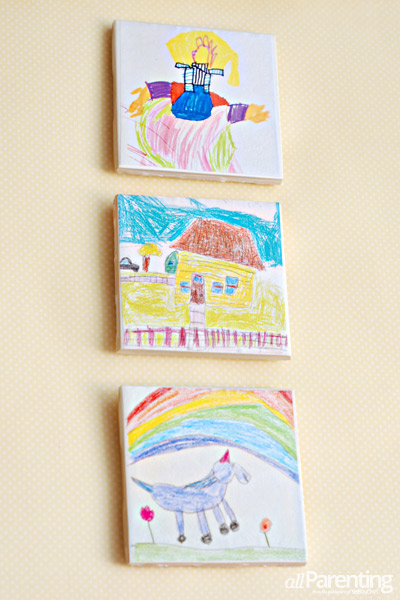 More easy DIY ideas
Burlap bulletin board tutorial
DIY wooden letters on canvas
Paint chip dry erase calendar