Posted: May 16, 2013 8:00 AM
When you become a parent, you find yourself reaching out to connect with others. Parents of multiples need that connection even more, because there are fewer people who can relate to what we are going through. We found the best blogs written by parents of multiples that run the gamut from hilarious to heartbreaking.

Farrah has been blogging at The Three Under since she was on bed rest with her twins, and her voice has remained consistent and relatable since. What's with the name? "Truth is, the boys are always under something," she says, "and I'm usually under that." Now that the twins are two, with a 4-year-old brother, Farrah and her family are undertaking a whole new adventure as expats in the Netherlands. Readers can follow along as she learns how to navigate a very different world with three kids in tow. "If we can move across the globe and not lose our sanity, anyone can do anything."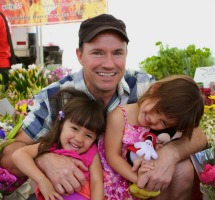 Andy of Beta Dad is a writer, sometimes contractor and teacher, and quick witted stay-at-home dad to twins. He's a mainstay on the dad blogging scene, also contributing to sites like DadCentric and The Atlantic. While he's known to write thoughtful pieces on raising children and life as a stay-at-home dad, Andy's not against updating his readers on the hilarious things his almost 4-year-old girls say and do.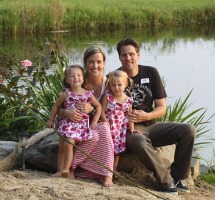 As a first-time mom to twins, Kerry at New2Two shares tips and ideas about what has worked and what hasn't, including leading a dairy-free and clean eating life. From sleeping to potty training and beyond, she talks candidly about the things her twins do and say, the challenges they face, as well as her own infertility issues. "I hope women view my blog as a real source of what to expect when raising multiples and laugh a little along the way."
Natalie's blog covers a bevy of topics, from product reviews, recipes, blogging tips, not to mention the hilarious stories that come with raising 3-year-old twins and their older brother. If anything, Natalie wants other parents who read her blog to feel normal. "The daily chaos, the wanting to pull your hair out, the questioning why you ever wanted kids in the first place — all of that is normal and OK to talk about!"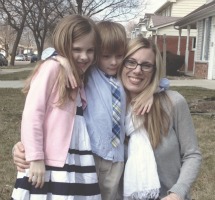 Jessica started blogging on bed rest with triplets. After experiencing the devastating loss of one of her children after early delivery, she now blogs as a creative outlet. Four Plus an Angel has not only become a resource for parents who are also grieving, but also documents her experiences parenting her older daughter, who has autism. Jessica flawlessly weaves together heartfelt essays with humorous anecdotes about her life with her family. "Losing our daughter has taught me to appreciate the small moments and just how important the strength of our family is."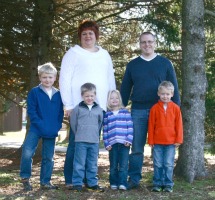 Jen is the hilarious voice behind Buried with Children. Originally intended to update friends and family when she was on strict bed rest in the hospital, her site eventually morphed into what it is now: real and relatable stories of her life as the mother of triplets and their older brother. But most of all, Jen wants her readers to laugh with her. "When I found out that I was going to have triplets," Jen admits, "I laughed and I haven't stopped since because in my book, if I'm not laughing, I'd be crying and I'm an ugly crier."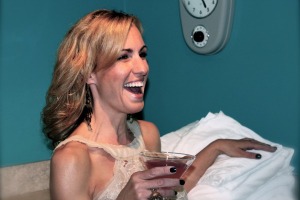 A teacher by trade and writer by hobby, Sue started blogging when her twins were eight and her youngest started kindergarten, and writes with a sharp wit that invites the reader to laugh along with her and her antics. Since her twins are now 12, she hopes that readers see in her blog a glimmer of hope, that their children will "become independent creatures, and usher in a whole new dynamic of the parent-child relationship... one where real conversations are had, real respect is formed and real victories are gained... while managing a belly laugh or two along the way. That's what The Spin Cycle is all about."
More on blogging
My favorite mom blogs
Funniest mom blogs
6 Lifestyle blogs to add to your must-read list