Posted: Jul 03, 2013 9:00 AM
Summer fun and little daredevils often combine for minor injuries. Sprinkler pad shenanigans and playground stunts can lead to scrapes and bruises. Carrying a simple first aid kit tailored to childhood accidents can help minimize discomfort and let kids keep playing.
Packing kids up for a day at the park, water park or sprinkler pad is no small task. Sunblock, snacks, wipes and towels crowd the largest of tote bags, but adding a small first aid kit can be a day-saver if your child falls off the play structure or slips and falls while running through water.
It's in the bag
Start with a plastic-lined bag in case you have spills. This Ditty Bag (VeraBradley.com, $28), shown in Tutti Frutti, has a flat bottom and drawstring that make it easy to open and find what you need — even with one hand. A lunch cooler is another possible first aid bag, especially if your child is likely to want a new one in the fall!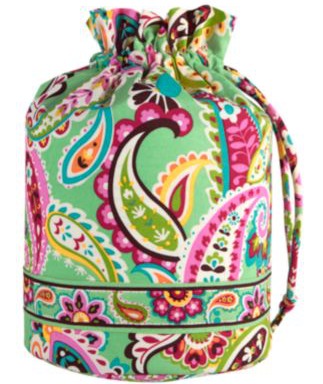 Keep it clean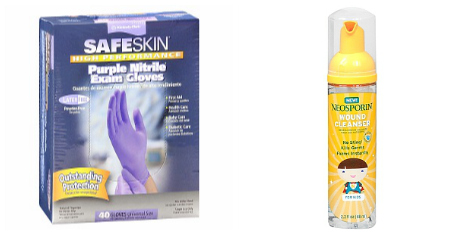 Tuck some non-latex gloves (Drugstore.com, $4) into the bag. Playing in the park can lead to dirty hands, even for moms, and a simple pair of gloves will make dealing with a wound cleaner and safer. If you're treating a scrape or cut, Neosporin Wound Cleanser Spray (Drugstore.com, $4) should be the second thing you grab. The spray foams immediately, and a clean wound is key during a park fix-up.
Bumps and bruises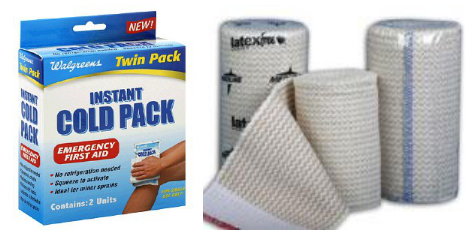 If a fall results in a sore wrist or bumped head, a portable Instant Cold Ice Pack (Drugstore.com, $4) can help with pain. Sitting for a moment with the ice pack will give your child a few minutes to calm down and allow you to assess the injury more thoroughly. A child-size Medline Elastic Bandage (School Kids Healthcare, $2) can help your child feel more confident about returning to the play structure or keep a more serious injury in place until you get home.
Keep them smiling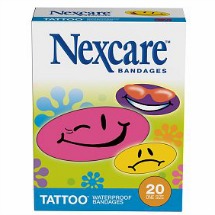 Every mom's first aid kit needs perfect bandages. Find some with your child's favorite character or try these Nexcare Waterproof Tattoo Bandages (Drugstore.com, $3). Even a water park scraped knee can be safely covered with these bandages, and they'll make tears dissolve into giggles with their silly faces.
Stop the scratching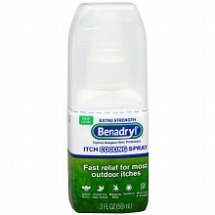 Between summertime mosquitos and patches of poison ivy, itchy rashes and bug bites happen at the most inopportune times. Benadryl Extra Strength Spray (Walgreens.com, $5) can be applied as soon as the itching begins.
A little preparation and a few safety items for kids can be the difference between a long day in the sunshine and a play date cut short by a skinned knee or hurt wrist.
More about safety
Celebrating National Safety Month
Preparing grandparents for emergencies
Online safety for tweens and teens