Posted: Nov 02, 2013 9:00 AM
If you're going to get stuck reading the same book every night, it might as well be a good one, right? After three kids, I've finally discovered which ones to put on the shelf. These books offer substance, beauty and enduring entertainment (and you probably haven't heard of them!).

Um, a hedgehog puts a sock on his head. Need I say more? This book is so gorgeously illustrated you'll feel like you're looking at art each night. And there's a hedgehog. The message of this book is great: You might think other people are making fun of you when really they're admiring your ingenuity and plan on doing the same thing as soon as they get a chance. Also, did I mention it's about a hedgehog? (Also if you aren't familiar with Jan Brett, all of her books are wonderful.)

Though a little more popular than the book above, this book is hysterical. There's a whole series about different events (going to school, the doctor, etc.). These books will make you laugh. Seriously. There's only one problem with this series, and I only recently noticed it: All the dinosaurs are males. The author has apparently decided dinosaurs only come in male, so every sentence is "Does he, does he…" in all the books. I'll be honest. I don't love that, and I find myself changing the word to "she" for my daughter. But other than that bit of sexism, these books are wonderful and will entertain you and your kids.

I could write a novel on how much I love this book. Actually, anything by Reg Down will knock your socks off. Tiptoes is a fairy. She has two gnome friends called "Pine Cone" and "Pepper Pot." They go on simple adventures in acorn shells, to help bee "find his buzz" (for example). My children, ranging in ages from 2 to 11, cannot get enough of these books. We read them again and again and again. They sit riveted. They crack up laughing. They talk about these characters through the day. These books spark imagination: Real, living imagination. The illustrations, characters and plots are simple, endearing and creative. I can't recommend them enough, and these books will stay on my shelves forever, for my grandkids and hopefully beyond.

An easy-to-read, hysterical book with a very powerful message, this one is for all of you parents out there with a kid who's a little "different" from the rest. This is a story about a boy who's fascinated with architecture and a genius in it, but finds himself with a teacher who doesn't appreciate his talent. He's cast aside as a "weirdo." But when Iggy Peck saves the day on a class field trip, she realizes the importance of what he's offering and empowers him in the classroom. Written in a charming rhyme-scheme with quirky, amusing illustrations, this book is another perennial favorite in my house, particularly for my 7-year-old boy, who has much in common with Mr. Peck.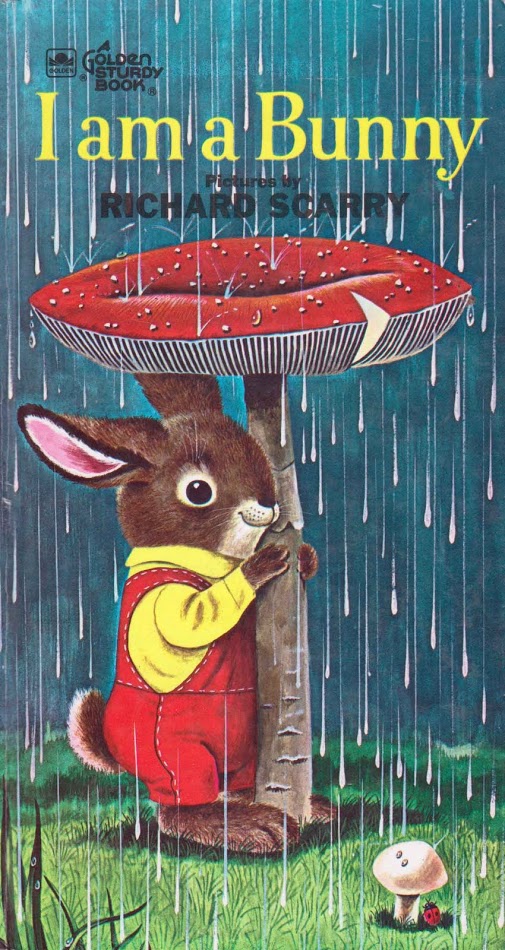 I was familiar with many Richard Scarry books, but not this one. I don't even know how this board book came into our possession, but I can tell you it's hands-down my favorite book and my toddler's as well. It's very, very simple: A bunny named Nicholas talks about what he likes to do each season, in one sentence. "In the spring, I like to chase butterflies, and the butterflies chase me." Simple, gentle and melodic, my daughter has memorized the entire book, so each night, I read the first part of the sentence and she reads the second. It's adorable. Beautifully illustrated and refreshing in its simplicity, I recommend this book as a gift for any shower, and for your own baby.
More great books
8 children's books about divorce
Parenting books that will keep you sane in 2013
3 books you and your tween can enjoy together