Posted: Jul 05, 2013 11:00 AM
The choices are endless when it comes to summer camps and weekly programs. Many kids transition from camp to camp for their entire break. When families take the time to slow down, kids have the opportunity to reconnect and strengthen their familial relationships.
Endless beach days, beautiful hikes, arts and crafts camps and daily ice cream cones. Summer is all about fun in the sun and relaxation. That's the ideal we create during our winter daydreams, anyway. The truth is that summer can be a time of stress for families. Kids can become just as overloaded from doing fun things as they can from school work and overscheduling during the school year.
It's important to think about balance when planning your summer schedule. A little bit of this and a little bit of that, with plenty of downtime in between, just might make for the perfect summer. It's also important to remember that kids are kids. Meltdowns and crankiness happen even under the best of circumstances. When we keep this in mind and try to plan ahead, we can create plans that are both fun and realistic.
Stay on track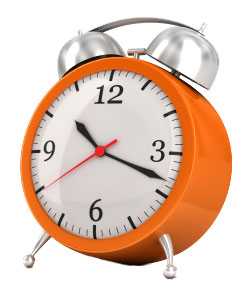 Summer tends to be a time of late nights and pushing the limits. While a few late nights here and there are generally harmless, sleep deprivation can be extremely stressful for kids.
Consistency is the key to ensuring adequate rest and good health. Try to keep the bedtime as close to normal as possible so that your kids are well-rested and ready for each day. It's also important to follow a meal and snack schedule that is similar to the one that you use during the school year. Transitions can be brutal on kids — a consistent schedule plays an important role in easing transitions.
Remain kid focused
Neighborhood parties and late nights with friends can be a lot of fun, but these gatherings can also be hard for kids. While it's important for parents to have social time with friends, it's also important to consider the needs of the kids. Keep your expectations realistic during large gatherings and be ready to move on if the kids are struggling.
Consider planning adult nights that don't involve the kids. Time spent with other adults makes us better parents. Every parent benefits from a little me time and enjoying time with friends.
Mix it up
Try to plan both fun outings and downtime. Kids need to time to unwind and reconnect with family. If you have a very busy day with friends one day, try to plan a quiet family day the next. Break out the board games for family game day or plan a family backyard picnic.
If you have a big vacation planned, try to factor in some quiet time for kids to rest and rejuvenate. Traveling can be exhausting for both parents and kids. Downtime helps.
Make healthy choices
It's hard to resist the allure of ice cream cones and s'mores during the summer months. There is something about summer that leads to sweets overload. Try to balance the sweets with healthy options as much as possible. A healthy diet can decrease stress, improve sleep and keep kids energized.
The relaxation corner
While the best part of summer might be the endless hours in the great outdoors, it's also important to teach kids how to relax. Cries of boredom often come from kids who have yet to discover the art of relaxation.
Consider creating an outdoor relaxation corner. Weatherproof bean bag chairs under a large umbrella make for a great place for the family to sit back, read and work on puzzles together.
More on parenting
The power of play
How to help kids cope when pets die
Tips for teaching listening skills