Posted: Jul 04, 2013 11:00 AM
You would think foods targeted at your toddler would be healthy for him, but many of these foods are way too high in sodium — something parents may not be aware of. Recent research shows just how high the sodium content is in toddler foods.
If you are the parent of a toddler, you know how difficult it is at times to ensure that they are eating a well-balanced meal. Many times it seems easier to purchase a pre-packaged meal or snack that is quick and easy to prepare. With so many choices geared towards the toddler crowd — generally considered to be between the ages of 1 and 3 years old — it should be easy. But did you know that the sodium levels in many of these toddler foods are sky high?
Study results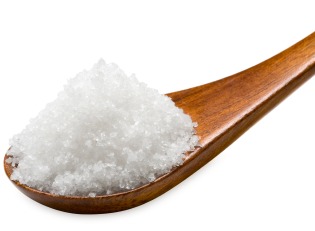 In a recent study funded by the Centers for Disease Control (CDC), almost 75 percent of pre-packaged meals and snacks marketed for toddlers were found to be high in sodium content. The findings of this study — the first to examine sodium content in toddler foods — were presented at the American Heart Association's Epidemiology and Prevention/Nutrition, Physical Activity and Metabolism 2013 Scientific Sessions. The sodium content per serving of over 1,000 products for babies and toddlers was compared and compiled by the CDC, testing both private labels and major brands.
Researchers decided that products containing more than 210 milligrams of sodium per serving were considered to be high in sodium for young ones. Of the meals analyzed, those geared towards toddlers had significantly higher amounts of sodium than those for babies. The American Heart Association recommends a daily limit of 1,500 milligrams of sodium, yet some of these toddler meals registered as high as 630 milligrams per serving — about 40 percent of the daily recommended limit.
What are the risks?
... high blood pressure, as well as a preference for salty foods, may develop early in life.
"
"
We all love salty foods, so what's the risk for our toddlers? "Our concern is the possible long-term health risks of introducing high levels of sodium in a child's diet, because high blood pressure, as well as a preference for salty foods, may develop early in life," says Joyce Maalouf, M.S., M.P.H., who is lead author and fellow at the National Center for Chronic Disease Prevention and Health Promotion at the CDC. "The less sodium in an infant's or toddler's diet, the less he or she may want it when older," she adds. Too much sodium can lead to high blood pressure, which brings a host of additional health problems down the road.
What can parents do?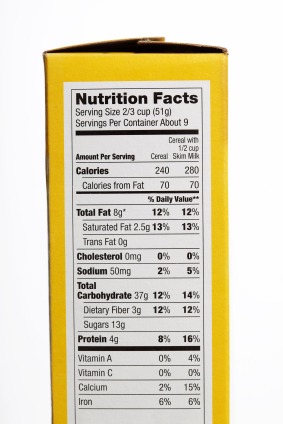 Be a nutrition detective when choosing foods for your toddler. Pre-packaged meals and snacks offer the advantage of distinct labeling, which helps you when comparing options. "Parents and other caregivers can read the nutrition facts labels on baby and toddler foods, to choose the healthiest options for their child," says Maalouf. Parents need to keep in mind that sodium is not only in table salt — which many people add to their daily meals — but is an added ingredient to most pre-packaged meals and snacks. Read labels, educate yourself about sodium levels in your toddler's favorite foods and start checking labels on your own favorite foods.
Focus on foods for your toddler that are easy to prepare, yet healthier options than pre-packaged toddler meals. These pre-packaged meals and snacks are handy options, but should not constitute a major source of nutrition for your toddler. By introducing your toddler to more healthy options now, you help them develop a taste for healthy foods that are not rich in sodium — and start them on the path to a healthy style of eating.
More on feeding your kids
Rice cereal: The worst first food?
Squeezable fruit: Clever or cavity-causing?
Healthy foods your kids won't hate