Posted: Aug 05, 2013 10:00 AM
Starting school can be exciting and nerve-wracking for young children. These six books will help the transition into the classroom, whether children are starting preschool, kindergarten or later grades.
Buying backpacks and picking out lunchboxes may thrill kids, but kissing Mom goodbye at the classroom door may be an entirely different story. In the weeks before school begins, make it a point to talk about the transition with your children — even kids who aren't going to school for the first time. After being home for the summer, it can't hurt to remind your little ones about the routines of the school day and all of the excitement the upcoming school year holds for them. Reading these books might keep the tears at bay during the first day of school.
Preschool prep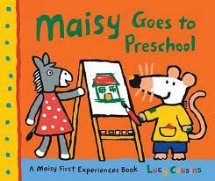 Every school day is more comfortable with a friend who knows exactly what happens next. In Maisy Goes to Preschool by Lucy Cousins, Maisy goes through an entire day of school. Maisy's thorough day shows the little details that will reassure kids learning a new routine. Cousins even mentions the small things like hanging up a coat, taking some of the uncertainty out of the school day.
Strength in friendship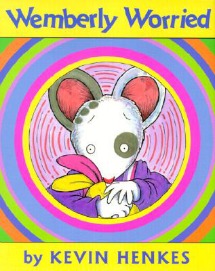 Wemberly, the adorable worrywart in Kevin Henkes' Wemberly Worried, worries about a multitude of far-fetched scenarios. Parents will relate to the imaginative, outlandish concerns and children will be buoyed when Wemberly meets a fellow worrier at school. Henkes reminds readers that even scary milestones are easier to face with the help of a like-minded friend.
Sending love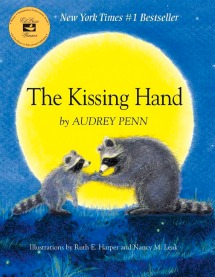 The Kissing Hand by Audrey Penn gives parents and children the opportunity to start a special school-day tradition. My daughter loves tucking away my kisses each day, inspired by this sweet, modern staple for kids worried about going to school and waving goodbye to their parents.
Sibling guidance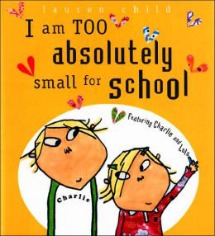 Lauren Child lets big brother Charlie take the lead when Lola worries about the first day of school in I Am Too Absolutely Small for School. Moms know siblings can convince each other to jump off furniture and scribble on walls, but older brothers and sisters are the perfect resource for minimizing childhood fears. Lola has countless reasons why she shouldn't have to go to school — reasons that will make your kids giggle — but her big brother helps her overcome her fears, even including her imaginary friend in the back-to-school fun.
A teacher's perspective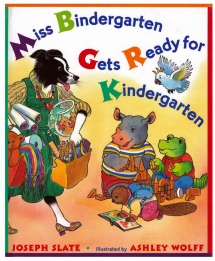 Kids can practice their alphabet — and imagine themselves in the role of the teacher — with Miss Bindergarten Gets Ready for Kindergarten by Joseph Slate. Students aren't the only ones who have to get ready for school, and kids will have fun watching Miss Bindergarten prepare her classroom as her alphabetically-inspired students make their own preparations for the first day of school.
Rocking back to school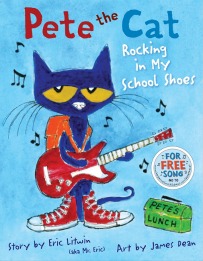 Pete the Cat encounters all sorts of new situations, from the lunchroom to the library, in Eric Litwin's Pete the Cat: Rocking in My School Shoes. Pete's laid-back attitude can help kids realize that school is filled with new adventures and not scary obstacles. The repetition of Litwin's story can help beginning readers learn a few new words, making them all the more excited for the school year!
More about starting school
5 Common back-to-school illnesses
Tips for a smooth school transition — for moms
17 Ways to keep yourself busy in the pick-up line