Posted: Aug 06, 2013 9:00 AM
Perfect for dress up and costumes, this tutu is quick, easy to make and absolutely darling. Tulle, elastic and a simple straight stitch are all that you need to have your ballerina spinning in no time at all.
What you'll need:
A piece of tulle measuring 9 x 2-1/4 feet
Thread that matches your tulle color
Sewing machine
1/2-inch thick elastic, cut to fit your child's waist
Optional embellishment such as a silk flower
What you'll do: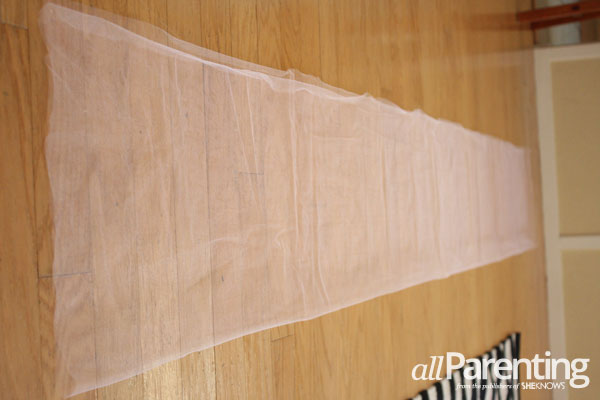 Begin by laying out your tulle, folding it lengthwise over itself so that you have a double layer of tulle.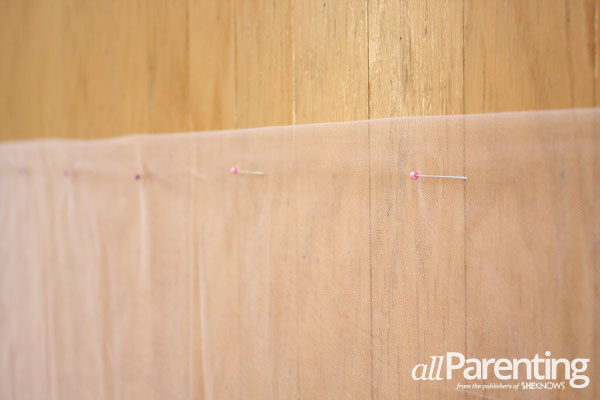 Next, pin the tulle together down the entire length of tulle at the folded edge.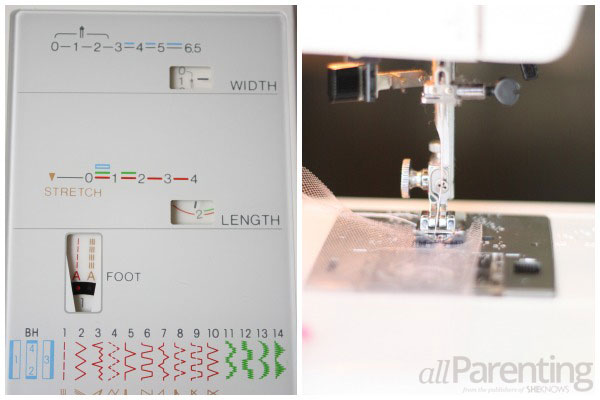 With your machine set to a straight stitch, dial the length to a 2. Note that it does not matter what your width is set to because there is no "width" to measure with a straight stitch.
Sew down the length of your fold making sure to keep your stitch 2/3 of an inch away from the edge of the tulle. Remove your pins as you pass them.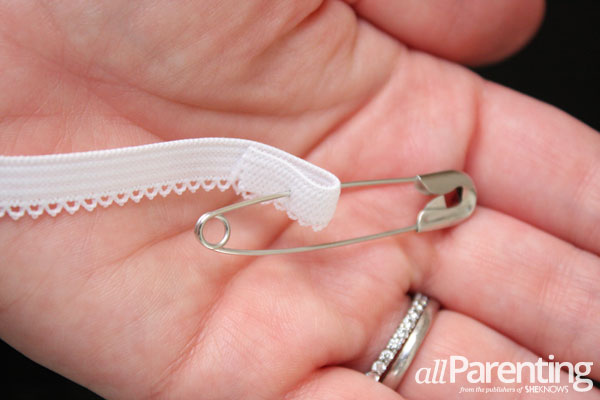 Now that you have your seam, take your elastic and thread a safety pin through one folded end. Making a fold in the elastic before you pin it will make it easier to push through your seam.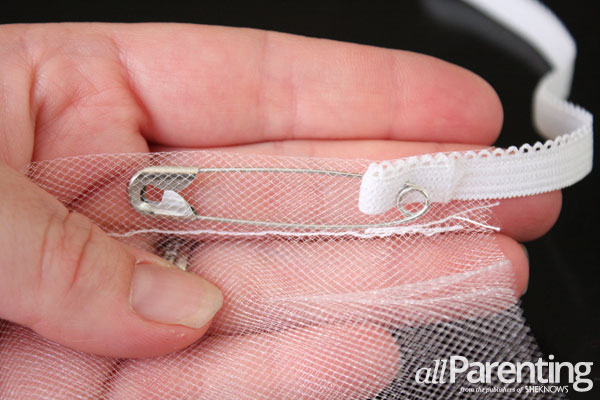 Begin pushing the safety pin through your seam. Work the tulle down the length of the elastic, pulling it along as you go. Make sure to hold on to the end of your elastic so that it doesn't pull through.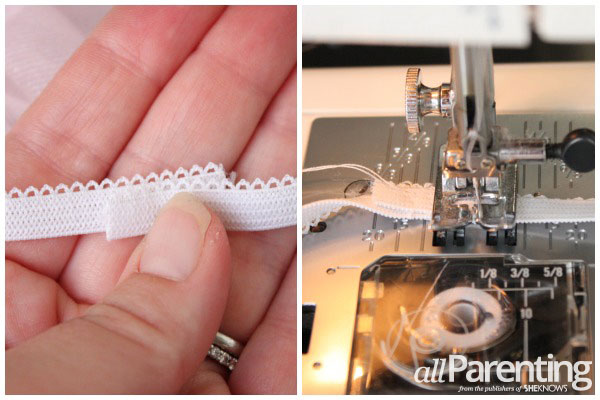 When you've pulled it through completely, overlap the ends by an inch. Sew the pieces together, forming the waist band of the tutu.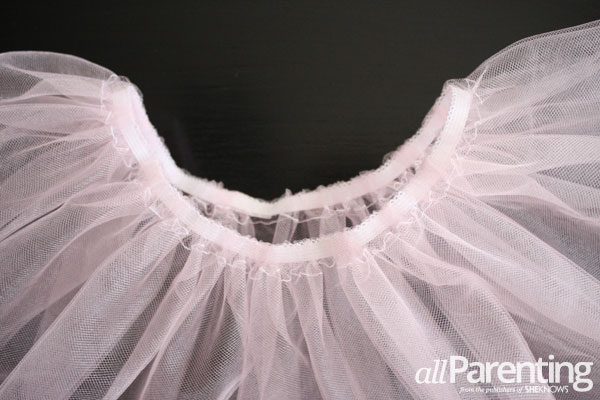 Spread the tulle evenly along the elastic, meeting the cut edges together.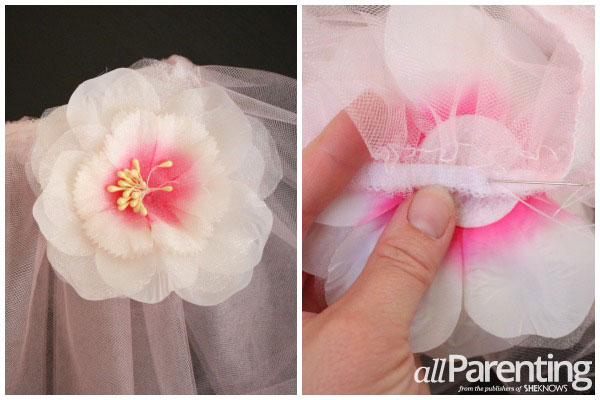 Want to take it up a notch? Add an embellishment (like this flower) by either hand stitching it or hot gluing it to the elastic.
Ta-da! You've done it! You will now impress even the most stoic 6-year-old girl.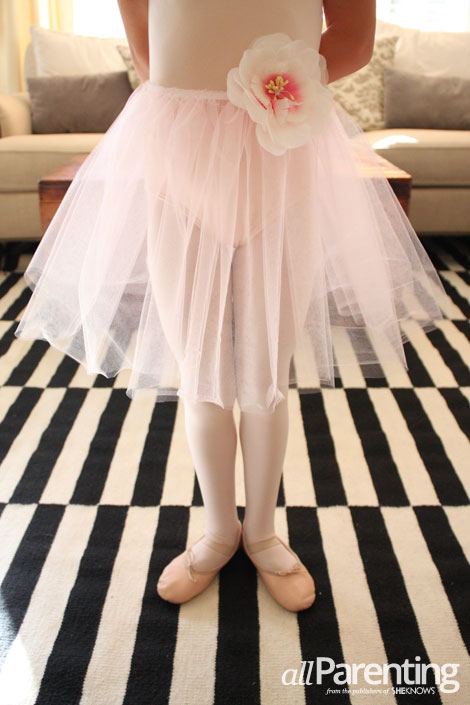 Love this? Find more crafts and DIY projects!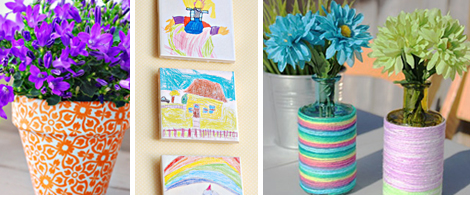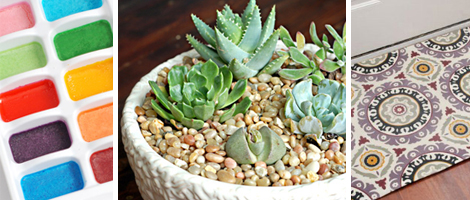 More ways to dress up
Quick and easy DIY Halloween costumes for Mom
Expand imagination with make-believe play
Letting children pick out their own clothes