Posted: Sep 23, 2013 11:00 AM
Are handy crafts and trades dying out thanks to a focus on technology? Learn how to make sure your child gets exposure to hands-on skills as she develops.
It's adorable to see toddlers learning how to navigate iPad games, but when it comes to real life, how important is that skill? Balance your child's exposure to technology with exposure to "offline" skills he'll need in everyday life.
Get serious with tools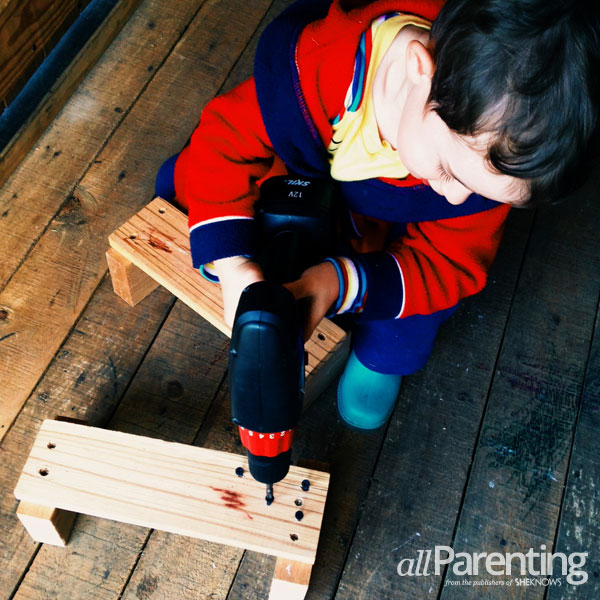 Matt is a stay-at-home dad of two in Cape Town, South Africa. His 3-year-old, Nate, has developed a love of woodworking. He already uses a hammer and other simple tools to work with real wood. Matt explains that kids learn by example. If you want your child to get involved in your hobbies and skills, let them watch you work. "Show them what you're doing, explain it to them and try to involve them in the process," says Matt. "Obviously don't start with a chainsaw. Start small, things like screwdrivers, pliers, simple hand tools to develop hand and eye coordination."

Embrace skills around the house
Kimberly's daughter Eleanor is six. Recently, she's gotten more involved around the house and she especially loves folding sheets and towels. "Her brother is more resistant so it was a matter of her getting a chance to shine and running with it," says Kimberly. Her advice to other moms is to begin earlier than she did. "I'm hoping the small steps I'm taking will eventually snowball, but if I could do it over I would have given them opportunities much earlier," she says. When you get your children involved in household tasks, don't worry about anything being done perfectly. Let kids try and make mistakes. You can always redo it if you have to. Getting your children involved around the house can transition into interest in many types of hands-on skills, such as automotive tasks.
Introduce fiber arts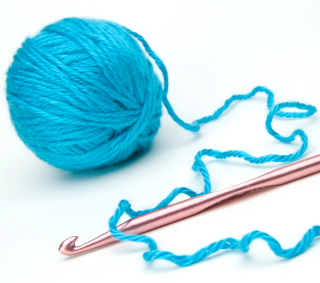 Want to teach a skill that kids can use throughout life? Try fiber arts like knitting and crochet. Kris has twin 10-year-old daughters. Kris began by teaching her daughters on a loom. "However, once I showed them crochet, they were all for it. I think it started because I found a hat that I made years ago when cleaning and I showed it to them," she says. Her daughters became so enamored with crotchet they began selling bracelets at school for a dollar each. Even if you're not familiar with how to knit or crochet, you can teach your kids by purchasing a beginner kit at your local crafts store and helping them find tutorials online.
Teach your kids how to cook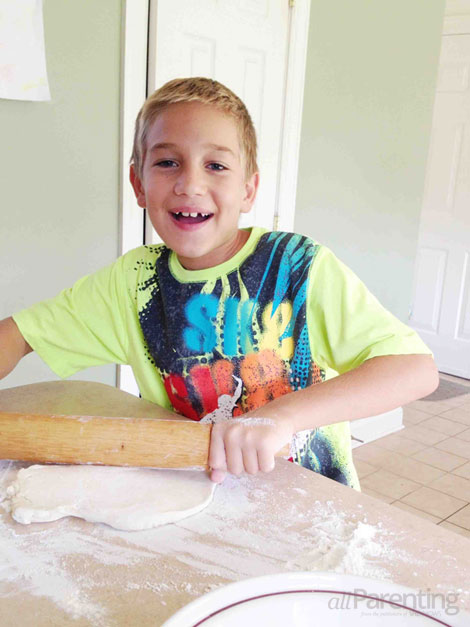 Don't let your kids grow up to be college students who only know their way around a microwave. Jessica's 9-year-old Jack loves to cook. "Cooking with any of my children is way messier than if they just leave me alone to do it myself," says Jessica. "But they won't get the hands-on experience unless I let them actually get in the kitchen. The biggest thing I tell myself (and would tell other parents if they asked) is to just say yes. Yes, you can cut the vegetables, mix the flour, crack the eggs, taste the dough — yes to whatever part they want to participate in, even if it's messy or isn't done quite the way I want it to be done."
More crafts that teach kids
Science experiments for smart girls
Last call for messy play!
Crafts for fine motor skills