Posted: Aug 21, 2013 8:00 AM
For kids with Sensory Processing Disorder (SPD), the structure and expectations of the school day can be a recipe for meltdowns. Arm your child with tools that help him get through the day.
This school year, talk to your child's teacher about small solutions that can help with focus and behavior during the day. There are no universal solutions for sensory issues. Use what works for your child and advocate for his needs. If you're not sure where to get started, try this must-have school gear for kids with sensory issues.
Chewable toy or gum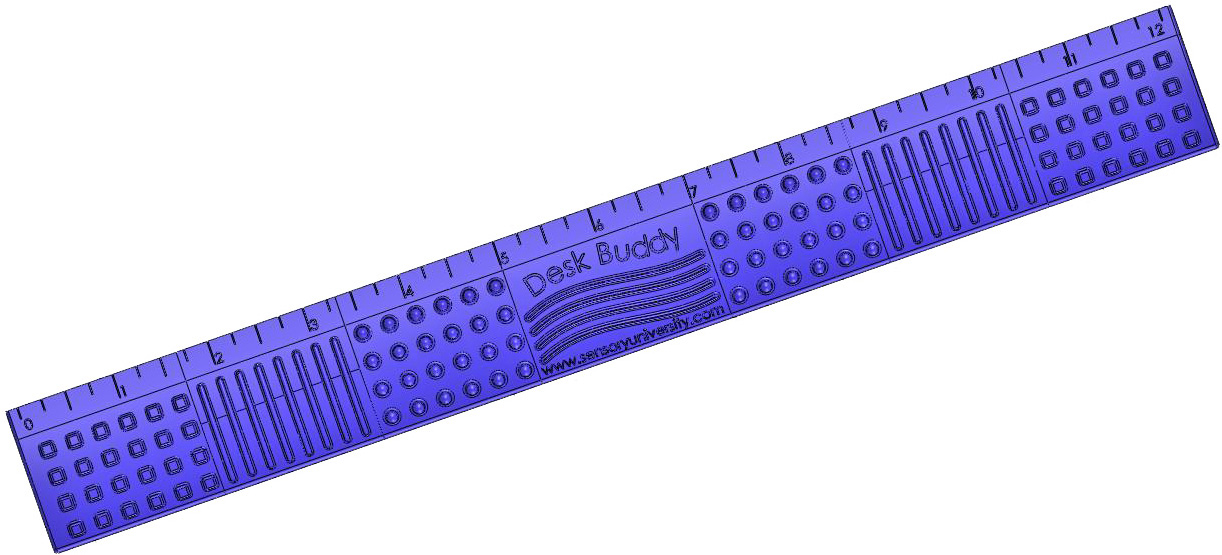 If your child frequently sucks or chews on her sleeves, pencils or other items, provide her with a way to get oral sensory input in an appropriate way at school. From chewable bracelets to chewing gum, there are dozens of toys and tools available for kids who need to chew. For a discreet chew tool, try a chewable ruler for your child's desk at school. (Sensory University, $10)
Special writing tools
When SPD affects fine motor skills, handwriting can be a challenge. Help your child succeed with basic writing tasks at school by offering him writing aids. From weighted pencils to chewable pencil toppers, there are dozens of excellent tools to assist with handwriting. If grip is the issue, try a pencil grip trainer. (e-Special Needs, $5)
Weighted vest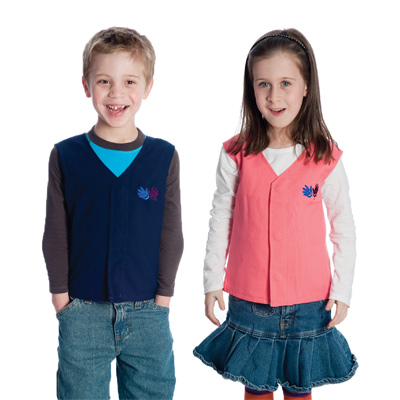 Kids with SPD and kids on the autism spectrum often respond well to weighted blankets or vests that provide sensory input. Some kids crave the weight and input while others find it reassuring, like a hug. School kids can wear the weighted vest during times when it's especially difficult to focus or calm down at school. (Fun and Function, $30)
Vibrating pillow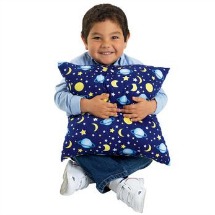 Whether it's circle time, nap time or time to concentrate during lessons, a vibrating pillow offers kids with SPD much-needed input. Great for preschoolers, this vibrating pillow turns on when it's squeezed gently. (Achievement Products, $23)
Fidget toys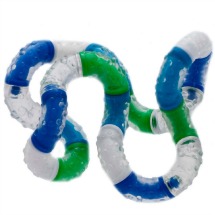 Does your child need to keep her hands busy, especially when she's trying to concentrate? A fidget toy directs children to an appropriate behavior when they need sensory input while required to keep still. When you're looking for a fidget toy for the classroom, avoid toys that make noise or light up. These can distract other kids. Try a toy with moving parts, such as the Tangle Relax Therapy toy. (Amazon, $7)
Tag-free clothing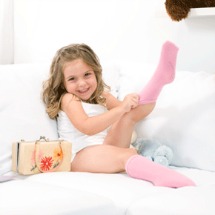 You may go your whole life without noticing tags and seams on your clothing. Some kids with sensory issues find seams and tags unbearable and distracting. The discomfort can interfere with learning and negatively affect behavior. Try cute seamless socks, tagless shirts and other sensory-friendly clothes for your school-aged kids. (Therawear, $5)
More on special needs
We survived our first IEP meeting!
I won't apologize for my child
When I say he's gifted, I'm not bragging