Posted: Oct 18, 2013 7:00 AM
Babies might not last long in their Halloween costumes, but their sweet faces and pudgy fingers all decked out in costume are picture perfect every time! Check out these adorable and unique baby Halloween costumes! We dare you not to swoon.
Babies decked out in Halloween gear are swoon-worthy every single time! Check out these moms' favorite baby Halloween moments!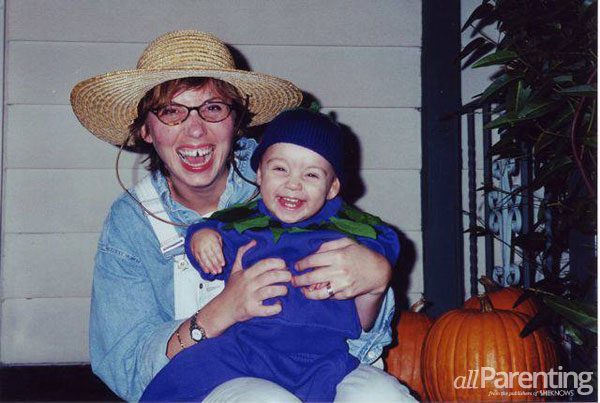 Leslie Marinelli is an award-winning humorist who blogs at The Bearded Iris, is the editor-in-chief of In The Powder Room and is the editor and co-author of the new bestselling humor anthology You Have Lipstick on Your Teeth. One of her favorite Halloween photos is a proud farmer posing with her record-breaking (and very ticklish) eggplant!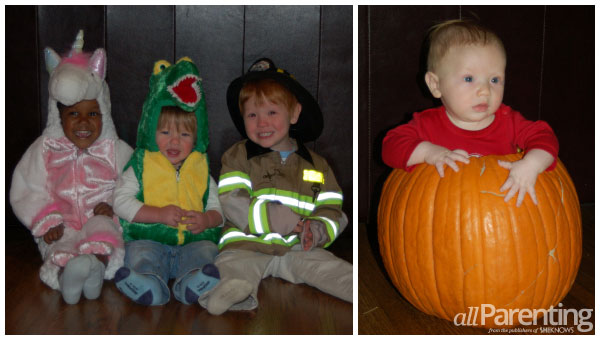 Stacey Conner blogs about life with four kids, transracial parenting and joys and sorrows big and small at Is There Any Mommy Out There? Stacey's caption for this first photo, featuring her oldest three kids, is, "We'll do anything for chocolate, even smile for 1,000 pictures."
And we just had to include this second photo, featuring Stacey's youngest. Stacey's caption for this undeniable gem is, "Yes, I am their fourth child. How can you tell?" proving that there's nothing sweeter than Halloween babies and that absolutely anything can be made into a sweet and creative baby Halloween costume!
More on Halloween with little ones
Handling Halloween with food allergies
Halloween safety guide for young children
Is creepy holiday decor good for kids?