Posted: Oct 16, 2013 6:00 AM
For several years of my childhood, I was taught that Halloween was a celebration of evil. Today, I embrace the idea of families choosing to practice holidays as they wish yet wholeheartedly defend the true spirit of Halloween — imagination, togetherness and the magical world of pretend.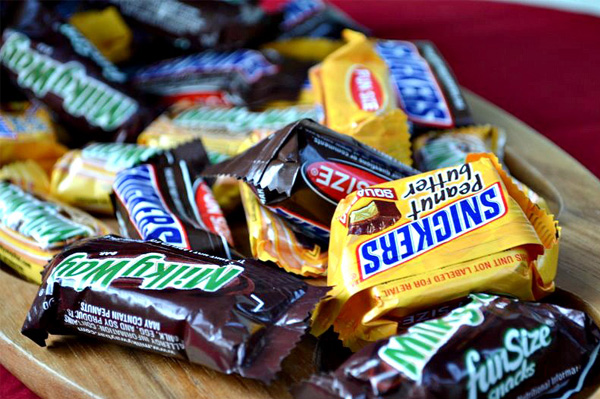 Last week, I started the candy stock-up process for Halloween with a giant bag of individually-wrapped Skittles and a pack of assorted candy bars. Noticing them on the counter later, my eldest broke into a giddy celebration which, for a 6-year-old, looks like an enthusiastic interpretive dance — lots of clapping, hopping, chanting "Oooo Halloween! Halloween! Halloweeeeeeeen!" The candy bags signal it's one day closer to our neighborhood celebration and perhaps most important to my daughter, the day she gets to wear red lipstick with her costume. Candy and lipstick aren't even half of it though. There's the jack-o'-lantern we carved that sits outside our front door, the bat decals my girls used to decorate our windows, the costumes that await their debut and the anticipation of the big fuss my husband will make on Halloween night — the fog machine, the candles, the white sheets he'll hang from yard stakes to make ghosts. We'll snap pictures and pull wagons and hold out as long as we can trick-or-treating before finally heading home where we'll dump pillow cases and sort good candy from the bad (Fun Dip: good; banana taffy: bad). Finally, we'll brush the sugar from our teeth, tuck in babies and end the night with a unanimous "that was fun." Because really, that's what it's about.
So it was bad, our church told us, and we were too if we took part in it.
"
"
The funny thing is, for a good part of my childhood, I was told that Halloween was bad — that carving jack-o'-lanterns celebrated the devil and that trick-or-treating honored evil traditions of the dead. Every year, our church presented teachings about the history of Halloween, traced back to the Druid religion of Celtic tribes which — to keep matters simple — didn't exactly create the holiday to celebrate and worship God. So it was bad, our church told us, and we were too if we took part in it. Embarrassed and uncomfortable, I excused myself from classroom activities that had anything to do with jack-o'-lanterns or witches or bats or black cats. When my friends asked me why, I told them that if I participated, it meant that I celebrated the devil.­ We skipped school on Halloween, instead participating in our church's self-titled "Life and Living" celebration which involved a hay ride, hot cider and a Bible study — a big "Take that!" to the devil and his evil holiday.
I always knew though that when I grew up and had kids, I'd bring back Halloween — the costumes, the pumpkin carving, the trick-or-treating that I missed. Of course, I respect the various reasons many don't celebrate Halloween and don't expect our Americanized holiday to be understood by all. But to say that dressing up, carving pumpkins and coloring a picture of a bat celebrates the devil is about as logical as claiming that celebrating Washington's birthday actually makes you George Washington.
I think the girl I once was would have smiled to know that her grown-up self would someday offer a defense for the holiday she loved. So, I'm taking Halloween back. In our home, Halloween is what we breathe into it — a celebration of family, an opportunity to use our imagination, an invitation to, for one day, partake in the glorious world of childhood and pretend. We avoid blood and gore because that's not really our thing, but we think cats are cool and bats are terrific.
We make Halloween what we want it to be, and we want it to be a festive night full of imaginative details and a chance to connect with our community.
"
"
You should see my daughters crowd around the Halloween bins when my husband pulls them from the attic — the way they pull spiderweb fibers as far as they'll stretch and supervise their placement on the bushes. They've named the scarecrows and have memorized where each one goes on our front lawn. The "how many more days until Halloween?" questions begin two weeks in advance, and we happily count down together until the night finally arrives — a night that hardly looks like evil. It looks like the page of a childhood storybook, and the way that we celebrate isn't governed by interpretations of ancient stories or churches who tell us what's right and what's wrong, but by us. We make Halloween what we want it to be, and we want it to be a festive night full of imaginative details and a chance to connect with our community.
I love the October memories we are making. But mostly, I love that our family gets to write our own book. I'm glad our book has Halloween.
More from Kelle Hampton
14,000 things to be happy about
The stories of our past
Create a book-loving home