Posted: Nov 14, 2013 10:00 AM
Talking about difficult subjects — fear, bullying and even sex — can be a little easier through a fictional lens. Judy Blume isn't just a nostalgic read for moms. Compelling characters and stories still resonate with readers and allow parents to broach difficult subjects with their kids.
When chatterboxes fall silent
Young children chatter from the moment they tumble out of bed until the moment they're tucked back under their covers. Toddlers babble. Preschoolers sing, ask a zillion questions and tell you all about their friends — real and imaginary. Young elementary students are frank about their disagreements — you might even get tired of the tattling — and who did what and got in trouble in which ways.
Tweens, on the other hand, can hold their worries closer to their hearts. Moms and dads might not know exactly how to approach subjects like bullying or sexuality, but turning to an old friend can help open the door to tough conversations.
Judy Blume starts conversations
That "old friend" is Judy Blume, author of books many of today's parents remember from their own childhoods. Familiar characters like Fudge and Peter Hatcher, Margaret Simon and Katherine Danziger are still very much alive on bookshelves, and they can be as important to today's tweens as they were when they were characters in newly-released books.
One of the things I adore about Judy Blume is how her books span the generations and open the door for dialogue between moms and daughters.
"
"
Sherri Kuhn can attest to the power of Judy Blume's books. As an educator and mother to a son in college and daughter in high school, Sherri has experienced Blume's wisdom from all sides of the library. She says, "One of the things I adore about Judy Blume is how her books span the generations and open the door for dialogue between moms and daughters. I haven't found a better author for easing into these potentially difficult conversations with tweens and young teens. And the fact that I loved them as a teen? That makes it even better."
Blume's novels contain tightly-written plots and layered characters, but each of them also helps readers consider different sides of tween and teen issues — without casting judgment on the characters involved.
What bragging can hide
In Otherwise Known as Sheila the Great, Sheila Tubman is an excellent yo-yoer — except everyone knows only babies play with yo-yos. She likes dogs just fine — but can't go near them because of giant hives that erupt inside her body. And swimming? Well, she definitely doesn't need lessons for that. Sheila's bragging isn't fooling anyone, and eventually she has to be honest about the things that frighten her. Young tweens will relate to the pressure to appear brave, and parents can help them figure out how to work through some of their fears.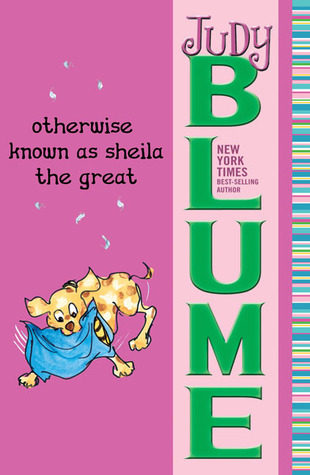 How bullying affects a group of peers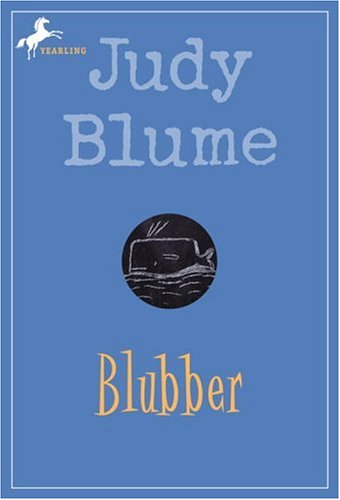 Bullying in schools is a topic that worries many parents, and Judy Blume's Blubber shows how quickly kids can get swept up in unkind behavior and the effect a bully can have on an entire group. Jill Brenner isn't a mean girl — at least she doesn't think she is — but she gets pulled into teasing one of the girls in her class, nicknaming the overweight Linda "Blubber." Blume doesn't shy away from the reaction the girls' words have on the bullied student, and by the end of the book, many of the friendships in the novel have been strained and tested. Blubber can also help parents broach the landscape of elementary friendships, which can be a merry-go-round of confusion and hurt feelings.
Violence, death and starting over
Davey Wexler's mom takes their family away from the scene of Davey's father's murder, but Davey still needs to grieve for her father — and her own loss of feeling safe — in Tiger Eyes. Even miles away from where she found her father's body, Davey can't escape the emotional fall-out of that night. While she and her family are on an extended vacation in her aunt and uncle's home, Davey carefully reengages in life until memories of the night her father was shot become too much to deal with alone. Whether parents and teens discuss losing a parent or the far-reaching implications of gun violence, Tiger Eyes is a powerful read for young adults.
The emotional consequences of teen sex

Forever deals with teenage sexuality and is a book frequently challenged and requested to be banned. Katherine and Michael are high school students, and Blume's approach to their burgeoning sexual relationship focuses on the emotional repercussions and physical aspects rather than the moral appropriateness of their decision. Regardless of a parent's stance on premarital sex, Forever provides a fantastic framework for dealing with what happens after the "first time."
Final recommendations from a mom
Sherri says, "As a kid, I devoured Are You There God? It's Me, Margaret." Moms will remember the book for its frank thoughts from a girl wading through puberty — menstruation, bra shopping and crushes on boys — but Margaret's story is also one of struggling to reconcile her views on God within her Christian-Jewish interfaith family.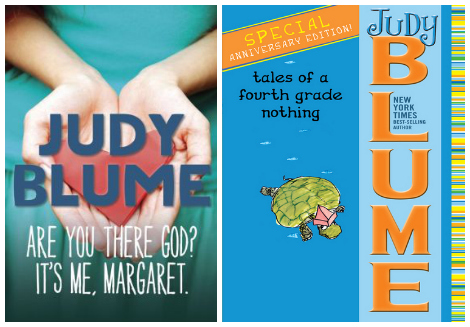 Sherri finishes, "As a parent I am partial to Tales of a Fourth Grade Nothing." Parents dealing with any sort of sibling rivalry or in-house arguing — basically anyone with more than one child — will find many opportunities for discussion within this book that introduces Peter Hatcher and his younger brother, fondly known as Fudge.
More about reading with your kids
How to develop lifelong readers
3 More books to read with your tween
Ways to create a book-loving home