Posted: Dec 04, 2013 9:00 AM
You don't have to lift a single crafty finger to gift handmade treasures to everyone on your list. From personalized stationery, jars of salted caramels and silk scarves, the best of Etsy has got you covered.
Your friends and loved ones will appreciate the time and effort that goes into a handmade gift this holiday season — even if you aren't the one to make them. Shop Etsy early for thoughtful and unique gifts that will be treasured long after the lights are put away and the last of the cookies have been eaten.
Your co-workers and neighbors won't even think about re-gifting the coveted fleur de sel caramels from The Caramel Jar. Order in bulk and drop a jar on the doorsteps and desk chairs of your friends with a sweet (and hint of salt) tooth. Of course, if you know they're trying to avoid sugar, consider wrapping up a package of notecards from artist Faith Evens Sills. The small reproductions of her ethereal paintings make for a perfect 'thank you' or 'thinking of you' card.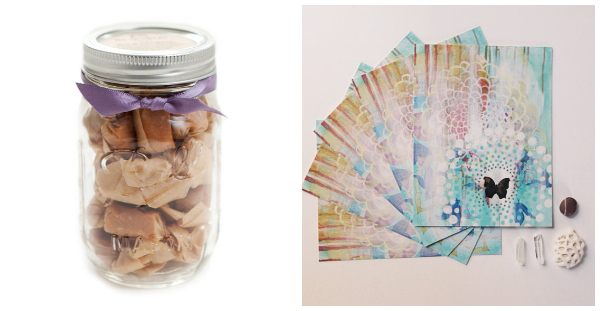 Give your girlfriends a modern take on the friendship bracelet. The woven classic gets a serious upgrade with vintage Czech rhinestones from designer OOAKjewelz. If you're on a budget, your bestie will love a set of custom notecards. Order her first initial monogram in a font and color that reflects her personality. She'll think of you every time she sends out a bit of thanks.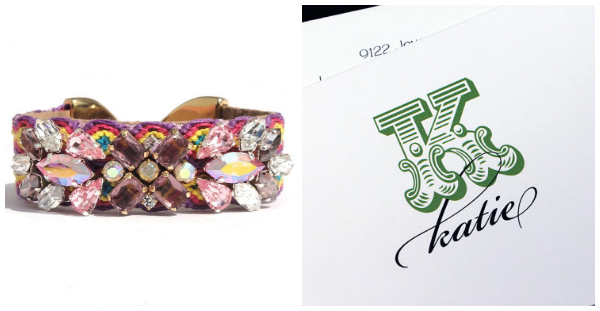 Forget the batteries this year and go for a more natural approach to toys. A wooden sailboat can be taken to the park for a day on the water once the weather warms or played with in the bathtub right away. Hook adorable owls to your wee one's sweatshirts or backpack for a soft little zipper pull that's full of personality.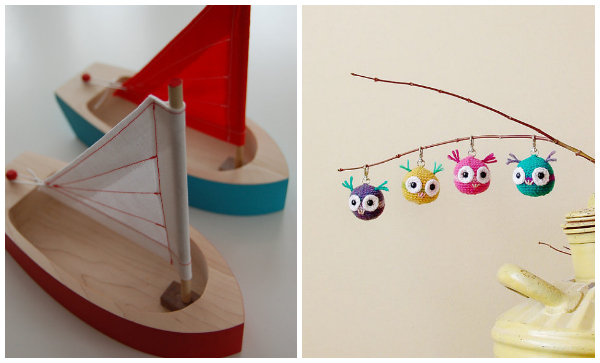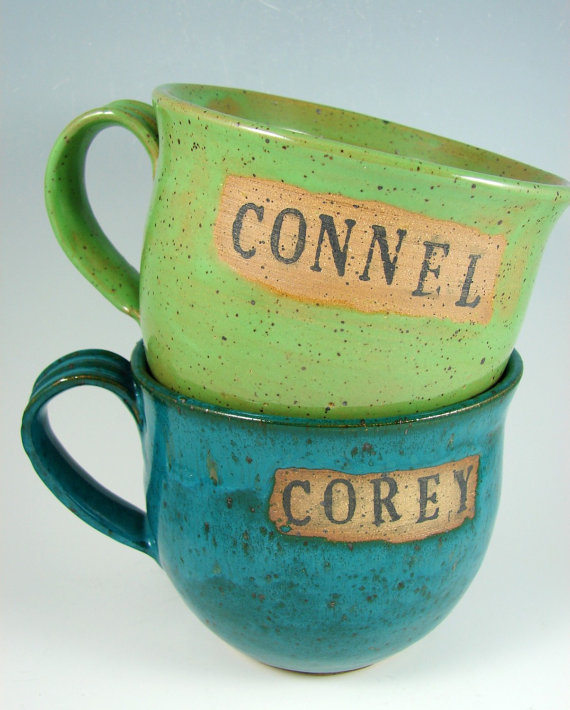 Get everyone in the house their own special mug with their name on it. Fill it with hot chocolate mix and marshmallows and whip up a batch on Christmas morning. It's a gift your family will use all year round. You can even customize Pat Parker's mugs with your anniversary date, a heart and you and your beloved's initials for a super sweet gift for your partner in crime.
Custom ceramic mugs, $27
Treat yourself to something special or share your bookmarks with someone who needs a bit of guidance in the shopping department. Give your plants a stylish upgrade with a geometric planter. It's a chic way to transform the everyday beauty of a houseplant. Indigo is still going strong in fashion and accessories. An expertly-dyed silk wrap is the perfect way to work the color into your wardrobe. It's a bit of layering luxury that every woman can appreciate.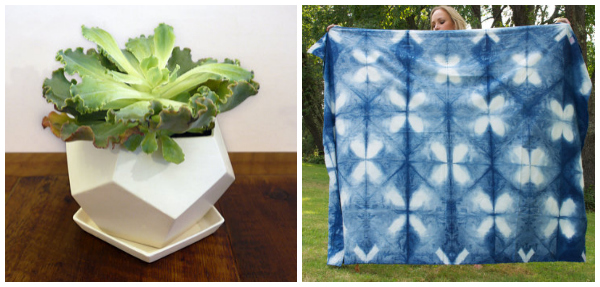 Whether you're customizing something special for your girlfriend or ordering Mason jars of sweet treats for the neighborhood, Etsy can be a one-stop shopping experience this holiday season. Now you're just a click away from finishing your shopping.
More holiday gift giving
How to control your Christmas budget
Holiday gifts for foodies and wine lovers
Gifts I'm afraid to buy my kid