Posted: Jan 01, 2013 6:00 AM
So, you've been to the movies, made crafts, had your baking day and played outside. If your kids are finally starting to feel itchy with boredom this holiday break, here are a few suggestions to fill the time.
No matter how excited your kids were for no school at the beginning of holiday break or what new toys they received for Christmas, the last few days of a long break can, no doubt, illicit a little restlessness. God forbid, you might even hear a "Mom, I'm bored." Whether you're snowed in or tuckered out, here's a list of ideas to help keep the kids entertained for the remainder of the holiday.
Rearrange their room
So your child might roll her eyes if you try and make cleaning her room sound fun, but rearranging it? She might actually fall for it (and get some cleaning done in the process). A great way to start the New Year, invite your kids to redesign their spaces and let them be as creative as they wish. Put some music on, move furniture, trade wall art out and have fun with creating a brand new space for a brand new year.
Lazy Susan grocery store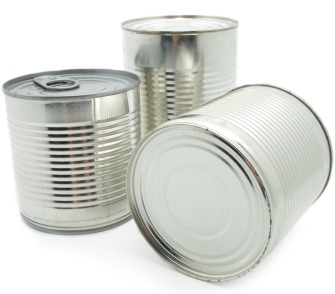 My daughters love to play grocery store and love it even more when I let them use real food. While raiding the pantry or refrigerator can be frustrating for me as far as putting the mess away later, I've found a solution: the Lazy Susan. Completely accessible to my girls, it's full of canned goods that can be moved and easily put away without my help. They can empty the entire cabinet, use the canned goods for their store and put everything away when they're finished. We add a play grocery cart, calculator, spare change and paper grocery bags for more store fun.
Phone camera scavenger hunt
Technology adds a fun spin to this activity — kind of a real-life "I Spy" game. Using your phone camera, go through your home and take pictures of "hidden" objects that might be overlooked — a book wedged between other books on a shelf, a knob on a dresser, a knick-knack on a window ledge, a close-up detail of a rug or curtain. When you're finished, let your child have your phone and scroll through the pictures you took. Challenge them to find each item in the house and check off as they go. You can easily alter the difficulty of your photos for age appropriateness, giving older kids close-up details that only suggest what an item is.
Bakery bath
You can kill two birds with one stone with this activity — getting your kids to take a bath and entertaining them for a while. Pour bubble bath generously into the tub and throw in some plastic bowls, spoons, measuring cups and a few baking tins. Your kids will have a blast creating bubble cakes while they're getting clean. For these baths, I save the good bubble bath and keep some inexpensive kid soap under the sink so my kids can use more than I'd usually let them.
Bank teller
Your kids will love this. Turn a chair backwards to make a bank teller window and supply your kids with recycled paperwork (save all those credit application junk mail forms), a rubber stamp, a stamp pad and a handful of Monopoly money. Let them play banker and take turns with who's behind the window. Any bank or office job feels official with some paperwork, and your kids are too little to know how boring paperwork is yet. It will keep them occupied for hours.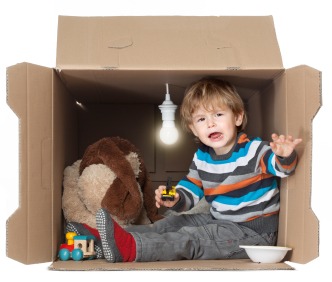 Box fort
Before you throw out boxes from Christmas gifts, save them and let your kids build towers or forts with them. Cut a few holes for windows and give your kids some markers so they can decorate the outside. Sure, it's not much different than coloring on paper, but your kids won't realize that.
Make a coupon book
Have your kids make a coupon book and create their own rewards that you can use throughout the year for remarkable behavior and/or chores. It saves you not only the time it takes to think of rewards but the effort it takes to make coupons. Your kids will enjoy decorating and creating the coupons and will have a great sense of ownership in their own rewards system. You might need to set some limits for what kind of rewards are appropriate or you may end up with "This Coupon Entitles Daughter to go to Toy Store and Spend Unlimited Amount on Mom's Credit Card."
More from Kelle Hampton