Posted: Feb 04, 2014 7:00 AM
Celebrate Black History Month by getting to know these amazing African-American women.
Toni Morrison
Born 1931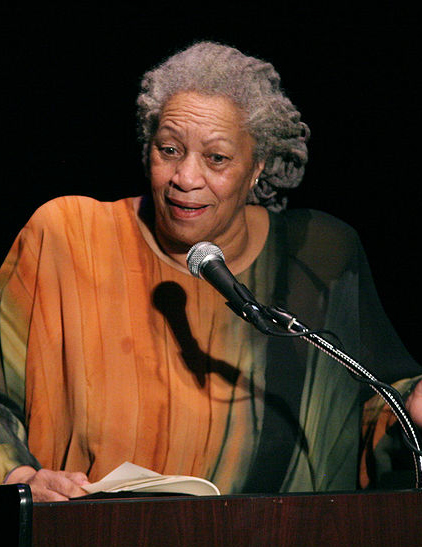 Her given name is Chloe Ardelia Wofford, but the world knows this award-winning novelist and professor as Toni Morrison. The Ohio-born author is one of the most acclaimed writers of our time.
Toni is the genius behind Beloved (for which she won the Pulitzer Prize for Fiction in 1988 and the Nobel Prize in 1993), The Bluest Eye and Song of Solomon. She grew up absorbing the works of Jane Austen and Leo Tolstoy, along with her father's folktales of the black community. When she was 12, Toni was baptized in the Catholic Church with the name "Anthony," which inspired her well-known nickname.
Toni earned a B.A. in English from Howard University and a Master of Arts in English from Cornell. She then took a job as an English teacher at Texas Southern University. Following a brief marriage, which resulted in two children, Toni became an editor at Random House in New York City. She also taught at Yale and Bard and aimed to make black literature more public. Amid all of this, Toni began her illustrious writing career... and the rest is history.
Read more in Toni Morrison: A Biography (Amazon, $33)
Condoleezza Rice
Born 1954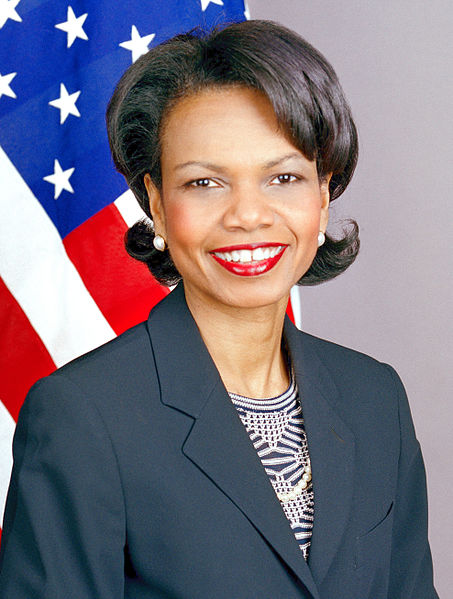 Condoleezza Rice was the 66th U.S. Secretary of State for the second term of George W. Bush. She was the first female African-American Secretary of State. (The first woman was Madeleine Albright, and the first African-American was Colin Powell.) As the Secretary of State, she created a policy of transformational diplomacy to promote democratic governments throughout the world.
Condoleezza also served as the National Security Advisor (the first woman to hold the position) for Bush's first term. Prior to that, she was a professor of political science at Stanford University. Condoleezza worked for President George H.W. Bush as well, serving as the Soviet and Eastern Europe Affairs Advisor for the National Security Council.
Learn more about this brilliant woman in Condoleezza Rice: A Memoir of my Extraordinary Family and Me (AMightyGirl.com, $15).
Henrietta Lacks
1920 – 1951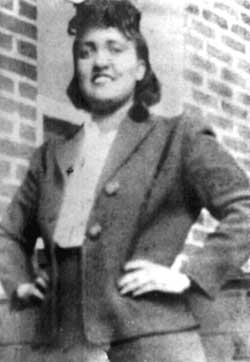 Henrietta Lacks was a significant contributor to medical and scientific research, but she never knew it. The African-American woman is the biological "owner" of the HeLa line of immortal cells.
In January 1951, Henrietta was diagnosed with cervical cancer and began treatment at Johns Hopkins Hospital. During one of her radiation visits, two samples of her cervix — one healthy and one cancerous — were removed without her knowledge or permission. The cells were then cultured by Dr. George Otto Gey, who used them to create the first known human immortal cell line for biomedical research.
Henrietta died in October 1951, but Dr. Gey was able to keep her "stolen" cells alive and growing in the laboratory. He named the growing sample "HeLa." Though Henrietta was gone, her cells lived on in mass production. HeLa cells were used by Jonas Salk to develop the polio vaccine in 1954. In 1955, HeLa cells were the first human cells to be successfully cloned. Henrietta's cells have been mailed to scientists around the world for researching cancer, AIDS, gene mapping, cosmetics and more. More than 20 tons of the HeLa cells have been grown since Henrietta's death.
Read more about this amazing legacy in The Immortal Life of Henrietta Lacks by Rebecca Skloot (Amazon, $16).
Lucy Diggs Slowe
1885 – 1937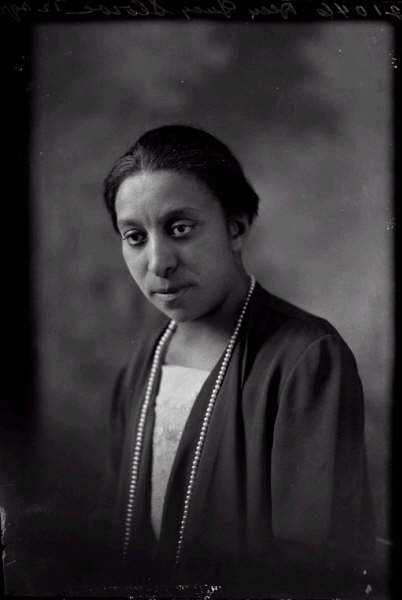 Lucy Diggs Slowe was born on the Fourth of July, 1885. She was an influential woman of firsts who became a powerful force for African-American women's rights as well as the social and educational conditions of African Americans.
Lucy was the first African-American woman to win a major sports title. She was a founder of Alpha Kappa Alpha, the first sorority founded by African-American women. She established the first junior high school for African-American children in Washington, D.C., and she was the first Dean of Women at Howard University. Lucy also founded both the National Association of College Women (of which she was the first president) and the Association of Advisors to Women in Colored Schools.
Throughout all of this, Lucy won the American Tennis Association's first tournament, making her the first African-American woman to win a major sports title. Lucy might have blazed more trails for women and African Americans had she not died at the young age of 52.
Read more about Lucy in Black Firsts: 4,000 Ground-Breaking and Pioneering Historical Events by Jessie Carney Smith (Amazon, $18).
Bessie Coleman
1892 – 1926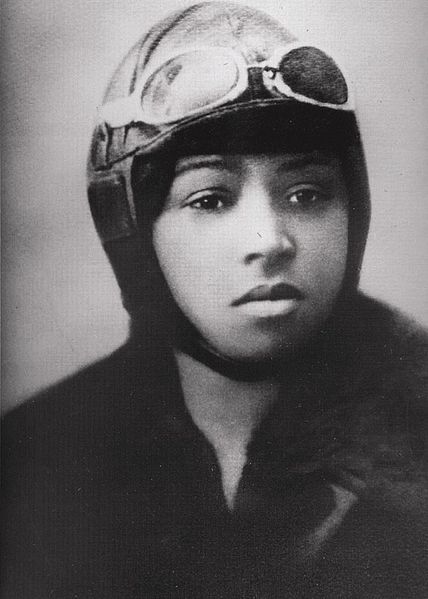 Elizabeth Coleman, better known as Bessie Coleman, was the first African-American female pilot. She was also the first person of African-American descent to earn an international pilot license.
Bessie was 23 years old and working as a manicurist in Chicago when she heard World War I vets talking about flying during the war. She wanted to learn to fly but, as a black woman, could not gain admission to any American flight schools. With financial backing from a banker, Bessie decided to study abroad and obtained an international aviation license from the Federation Aeronautique Internationale.
Bessie completed advanced training in France, the Netherlands and Germany and then returned to the U.S. as a stunt flier. "Queen Bess" was billed as "the world's greatest woman flier," and her exhibitions enabled her to make a fine living.
On April 30, 1926, Bessie was thrown from an airplane at 2,000 feet and died instantly when she hit the ground. She was 34 years old.
Learn more in the book Fly High!: The Story of Bessie Coleman by Mary Kay Kroeger (Amazon, $7).
Josephine Baker
1906 – 1975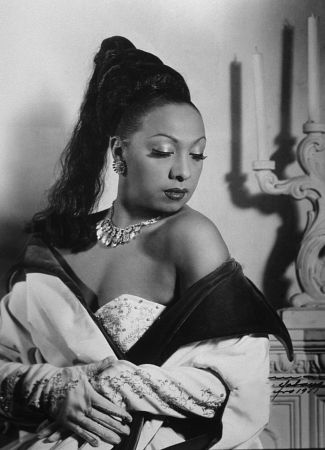 Her given name is Freda Josephine McDonald, but we know this performer as Josephine Baker. She was the first African-American female to star in a major motion picture and perform in an American concert hall. And she was an important figure in the Civil Rights Movement.
Josephine was born in Illinois to vaudeville performers. She was not well cared for and began working as a domestic at age 8. At 12, she ran away to live on the streets, and she married her first of four husbands at age 13. At 15, Josephine began performing in a vaudeville show and married her second husband, William Baker, whose surname she kept for her professional career.
Josephine soon found herself performing on Broadway and, at 19, moved to Paris and became a European superstar. She eventually married a Frenchman and became a French citizen. During World War II, Josephine gathered intelligence for the French Resistance and entertained troops in the Middle East and Africa.
After the war, Josephine adopted 12 children from various countries around the world. She returned to the U.S., joined the fight for racial equality and refused to perform for audiences that were racially segregated. In 1963, she spoke at the March on Washington with Martin Luther King, Jr.
Read more about Josephine Baker at The Official Josephine Baker Website.
Cathay Williams
1844 – 1892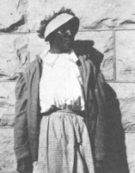 William Cathay was an African-American soldier in the U.S. Army… but "William" was really a woman named Cathay Williams. Cathay, posing as a man, was the first African-American female to enlist and the only documented female soldier to pose as a man.
Cathay was born into slavery in Missouri. When she was 17, she was captured as "contraband" by the Union and forced to serve in the 8th Indiana Volunteer Infantry Regiment during the Civil War.
In 1866, Cathay enlisted for a three-year engagement with the U.S. Regular Army. Since women were not permitted to serve as soldiers, Cathay pretended to be a man. No one but her cousin and a friend knew her secret.
Not long after enlisting, Cathay's health began to fail. In 1868, during one of her frequent hospital stays, her secret was exposed. The post surgeon discovered that she was a woman and informed her commanding officer, who discharged her from the Army.
More than 10 years later, Cathay became disabled and applied for a disability pension based on her military service. She died, at age 48, just a few months after her application was denied.
Learn more about this female soldier in Cathy Williams: From Slave to Female Buffalo Soldier (Amazon, $20).
Sarah Jane Woodson Early
1825 – 1907
Ohio-born Sarah Jane Woodson was the first African-American woman college instructor. After graduating as one of Oberlin College's first African-American women college graduates, she was hired to teach at Wilberforce University, a black liberal arts school.
Following the Civil War, Sarah began teaching in a school for black girls in North Carolina. From there, she moved on to Tennessee, where she served first as a principal of schools in four cities and, later, as the national superintendent of the black division of the Women's Christian Temperance Union (WCTU). In all, Sarah taught for nearly 40 years and believed that education was important for the advancement of the black race.
In 1893, Sarah was named "Representative Woman of the Year" at the Chicago World's Fair. She died in 1907.
Read Life and Labors of Rev. Jordan W. Early, the biography Sarah wrote about her husband, at the University of North Carolina's Documenting the American South website.
More positive influences for kids
10 Outstanding role models for your little girl
5 Reasons Malala is a role model for my kids
8 Books to boost your daughter's self-esteem