Posted: Feb 14, 2014 9:00 AM
Opting for a Waldorf education is a long-term commitment, a serious financial investment and simply not an option for every interested family. We're raising our daughter with many of the daily rituals that make the groundwork of a Waldorf childhood while sending her to our neighborhood public school. Here's how it looks at our house.
How you start your day is how you live your day, and how you live your day is the way you live your life.
-Louise L. Hay
"
"
No quote has had a more powerful impact on my life as a parent than these wise words. Saying them aloud to myself and my family has helped inspire a total transformation in our daily home routines. Gone are the days of mindless morning news programs, overstimulating cartoons or a fuzzy-eyed perusal of email. Now the precious wee hours of the morning are enjoyed around our kitchen table, quietly eating breakfast, sipping coffee and gently ushering in the day — the Waldorf way.
Finding balance
Our daughter attends the overcrowded, underfunded and wildly diverse public school down the street from our house. Her days are filled with noise and stimulation and the well-intentioned teachers, librarians and daycare providers are doing their best to manage our modern society's generally accepted level of chaos. We've embraced this, but not without some serious changes to our approach to home life. By quieting down our daily rituals and subtly connecting our lives with regular encounters with nature, the changing of the seasons, music, art and dance, we're providing our daughter (and ourselves) with a yin to her educational yang — guided by the principles established by Waldorf founder Rudolph Steiner.
Not long after Emerson started kindergarten, my husband and I saw the need for a radical adjustment to our home life and extracurricular activities. We dropped gymnastics and music. We took a break from our beloved kids' yoga class. We let go of all the commitments that were adding outside structure to an already over stimulating schedule and pulled inward.
New routines
Peaceful rituals were established around mealtime and daily walks were added to the mix for the sole purpose of looking for acorns and leaves in the fall and holiday lights in the winter. We started to create a decorative table scape to showcase a rotating collections of rocks and walnut shells. We lit candles in the evening. Watched the moon's monthly evolution before each bedtime. We welcomed Emerson's drumbeats on a bongo during car rides (not for the faint of heart, but a surprising antidote to her regular meltdowns) and initiated dance parties in the living room rather than turn to the TV for comfort and escape.
Waldorf principles advise parents to avoid screen time and while we'd always believed that to be a wholesome goal, we didn't always practice the advice.
"
"
And on the weekends we headed to our beaches and forests, taking in local history tours, new-to-us museums and nature walks. These unstructured adventures replaced the previous activities that suddenly felt so constraining and allowed for a wholly expansive world of creativity. Waldorf principles advise parents to avoid screen time and while we'd always believed that to be a wholesome goal, we didn't always practice the advice. Getting into nature, picking up paintbrushes or making music every time boredom hit generally resulted in a collective sigh of relief. The changes have felt easy, natural and nurturing. Exactly what we all needed to not only survive, but thrive throughout the school year.
Welcoming resources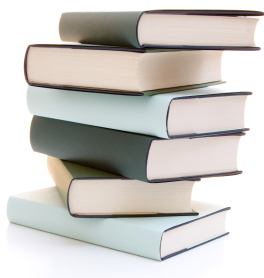 Shea Darian's Seven Times The Sun helped us to better understand the importance of simple rituals to a family's lifestyle and weekly check-ins with some trusted Waldorf websites like Waldorf Today and Why Waldorf Works have reinforced our shifts in parenting style and home life. We started reading one poem each morning before heading off to school. Emerson picked a category from The Waldorf Book of Poetry. She loves the colorful cover and the fact that she could choose from categories of prose including "Seasons," "Sun, Moon, Earth and Stars" and "Animals." And since then, we've read passages from Shakespeare and beloved Shel Silverstein gems. These last few moments together before encountering the outside world helps to ignite her imagination and soak in some extra snuggle time.
A Waldorf Education aims to treat education as an art form that addresses children as a whole and with an approach to learning and living that engages the child's heart, hands and head. It's a vastly different looking and sounding classroom than that of Emerson's public school and we're doing our best to give her that experience in her home life.
More education
Common core standards: Benefit or detriment?
Why handwriting is still an important skill
How to help your child learn to read