Posted: Jan 22, 2014 6:00 AM
While we've always celebrated reading in our home, we're excited to reignite our passion for reading with fun routines and some new great reads on our list for this year.
I went into the new year swearing off resolutions but found myself craving them a week into this year. New goals are exhilarating, refocusing is good for the soul and there were a few needs in our lives that called for more enthusiasm. One of these was our reading habits. Our house is full of books — my kids are constantly back-scooting into my lap to read a story — but lately it feels like "We read in this house" has been more of a whisper rather than the booming proclamation I desire. Understanding the infinite benefits of good reading habits for kids, I want reading to be more than a 10-minute daily homework check-off chore. It's time to restore the magic to our reading rituals.
It's not that we haven't had periods of amazing reading habits before. It's just that life gets busier and, like exercise or organizational lapses, sometimes good habits need a little defibrillation.
I've made a blueprint to map out our new reading goals, and one week in, it already feels easy and fun. We're on a roll! Want to join us?
Create reading vignettes
I love the scene that unfolds when my girls are huddled under the quilt in bed and I read a chapter book from the chair.
"
"
While books are easily accessible and the act of reading to your child can happen anywhere at any time, I have a few favorite reading rituals that I know I'll nostalgically look back on when my kids are grown. One takes place in my oldest daughter's bedroom where a comfy chair sits next to her bed. I love the scene that unfolds when my girls are huddled under the quilt in bed and I read a chapter book from the chair. Another favorite vignette occurs when I sit on the edge of our bathtub and read a book while my kids enjoy a bubble bath. I'm making it a point to pick a cozy place and create memorable moments when we go to read rather than just whipping open a book and speeding through the pages.
Recirculate reading picks
With so many books in our home, some get overlooked and shoved to the back of the shelf while others are read and reread because they're always in view. To keep things interesting, I'm organizing our book collection, swapping out picks each week and making sure the picture books prominently displayed offer more variety. Cleaning out my daughter's book shelf last week, I found five favorite books we completely forgot about and haven't read in months.
Model good reading habits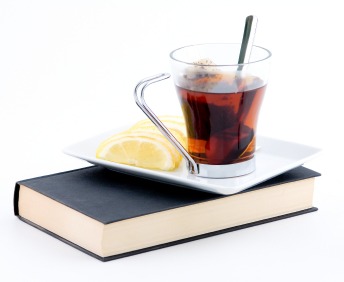 You can't expect your kids to enjoy independent reading if you don't model it. I've committed to a book a month for myself and had fun creating an Amazon Wish List for books that I plan on reading this year. While I usually find my best reading time before my kids wake up or after they've gone to sleep, I'm trying more to pull a book out while they're playing — even if it's just for few minutes — so that they see me reading. This can also lead to great discussion about books and why we read if your kids ask questions about what you're reading.
Keep books in the car
Driving excursions are great opportunities for your child to read aloud. I stuffed a few picture books behind the seats in our car the other day and began prompting my daughter to read aloud while I drive. It's a fun way to pass driving time and a great role reversal opportunity, important for building independent reading strategies.
Branch out
I'm excited to tap into new book options this year — story time hour at the library (great for my younger daughter), audio books and perhaps some new genres for children's chapter books such as mystery. There are also many great online activities to go along with books including reading guides and projects.
Create reading incentives together
After choosing a few new chapter books to bring home the other day, my daughter and I set a reward together for when we finish our first book this year — a bagel date and a trip to Michaels to get a new Beanie Boo. With each new chapter book we finish, we'll set new celebrations and excitedly pick out our next book choice.
As for reading picks, here's a list of our favorite picture books as well as the chapter books that are on our list for 2014.
Everywhere Babies by Susan Meyers
All the Places to Love by Patricia MacLachlan
The Complete Brambly Hedge by Jill Barklem
The Rainbabies by Laura Krauss Melmed
Mrs. Muddle's Holidays by Laura F. Nielsen
Our 2014 chapter book (growing) list
Freckle Juice by Judy Blume
The Magic Tree House series
Pippi Longstocking by Astrid Lindgren
The BFG by Roald Dahl
The Lion, the Witch and the Wardrobe by C.S. Lewis
Mary Poppins by P.L. Travers
Mr. Popper's Penguins by Richard Atwater
The Doll People by Ann M. Martin
Goodreads.com has great lists for age-appropriate suggestions. We're always looking to expand our reading list and discover new great reads. Have some must-read kid favorites that aren't on this list? Please share in the comments!
More from Kelle Hampton