Posted: Mar 04, 2014 8:00 AM
Car seat safety is one thing parents can control when driving with kids in the car. With countless car seat options — and changing car seat laws — staying informed is the best way to choose a car seat to keep your child safe.
Breaking down car seat types
Walking into a baby store for the first time is overwhelming — car seats, strollers and all sorts of accessories stretch from floor to ceiling. Frankly, even after you make it through the first few over-stimulated trips, there are still so many options it can be difficult to keep the types of car seats straight. Even if you think you have the options and general ages down pat while you're registering, it can be easy to forget those details when it's getting close to change your kids from their current seats. We've put together a quick resource guide for choosing the right car seat — and places to help you make sure you're using it correctly.
Infant car seats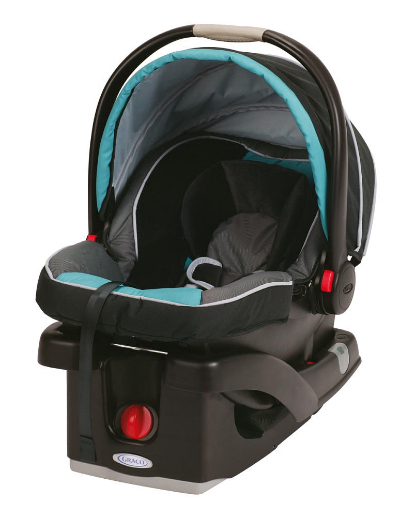 Infant car seats are rear-facing seats designed to comfortably cradle newborns, generally up to about 20 pounds. Infant seats are popular with parents of newborns and infants because of their small size and portability. With a carrying handle, seen on the Graco SnugRide® Click Connect™ 35, infant seats allow parents to transport a sleeping child between the car and the house or the car and a stroller without waking the infant (Babies R Us, $150). Keep in mind that many infants outgrow the height limit for their infant seats before the weight limit, and some infants outgrow the seats before their first birthdays.
Convertible car seats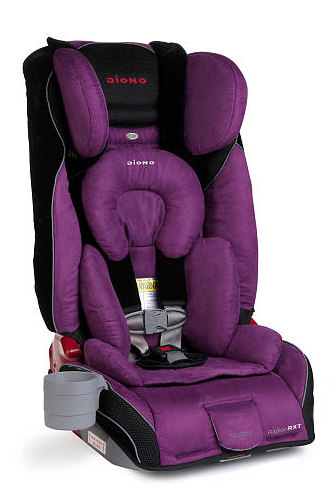 Convertible car seats are the seats children use after outgrowing the infant seat. Convertible seats can actually be used for newborns, except for exceptionally small babies, but they lack the easy portability of the infant seat. Many parents wait to use the convertible seat until their babies turn one, when parents aren't as likely to depend on carrying the infant between the car and other locations in his or her seat. Convertible seats can be used both rear-facing and forward-facing. One of the things parents need to keep in mind when choosing — and using — a convertible seat is the weight and height limits will differ for rear-facing and forward-facing positioning. The Diono Radian RXT is a popular convertible seat, in part because of its relatively high height limit for rear-facing positioning (Babies R Us, $272). With more parents planning on an extended rear-facing time frame with their kids, the higher limit helps keep kids facing backwards as long as possible.
Booster seats — from five-point to backless
Booster seats are used when kids outgrow their convertible seats but are not ready to safely use a car's restraint system. For reference, using a car's safety belt is generally considered safe when children are about 4' 9". Depending on your child's growth curve, most children will be in some sort of booster seat until sometime between their eighth and twelfth birthdays. There are three types of booster seats, and their price and restraint levels vary greatly.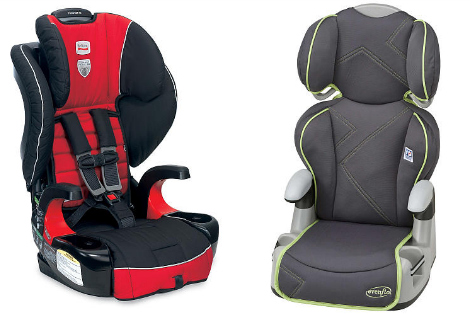 Combination, or harness-to-booster seats, are great seats for parents who seek the continued safety of the five-point harness. Combination seats can be used with the harness until children have reached the appropriate height and weight limits — and self-control in the car — to transition to using the seat with the car's seat belt. The Britax Frontier is one of the bestselling combination seats (Babies R Us, $300).
A high-backed booster seat uses the car's safety belt while still providing side impact protection — and the comfort of the head restraint for children who may still sometimes fall asleep in the car after a hard day of play. Try the Evenflo AMP High Back Booster for a streamlined booster (Babies R Us, $40).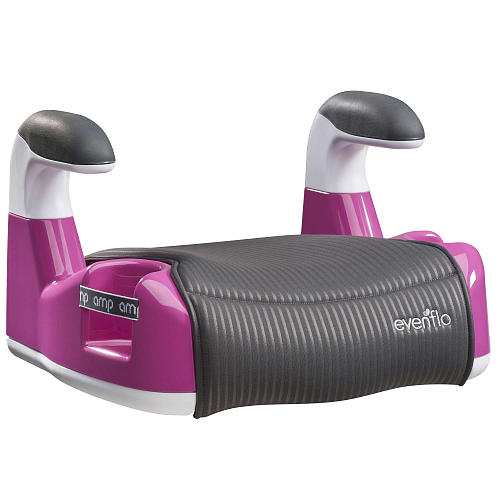 Backless booster seats use the car's safety belt but only boost the child without other safety support. They are designed to be used in car positions with built-in head support. Backless boosters, like the Evenflo AMP Performance No Back Booster, are extremely popular due to their portability — they make it easy to carpool safely with growing children without passing a bulky high-backed booster between cars (Babies R Us, $28).
Using your car seat correctly
Choosing a car seat is only part of the car seat safety formula. Parents should stay informed about the car seat laws and usage recommendations — keeping in mind that recommendations can be more stringent than the laws themselves. Keep these resources on hand for car seat questions:
The latest in car seat safety rules
What does your child weigh? What does your child plus her car seat weigh? If you use the LATCH (Lower Anchors and Tethers for Children) system to secure your car seat, you will want to know that information. The National Highway Traffic Safety Administration (NHTSA) recently released guidelines stating that the car seat weight should also be taken into consideration when using the LATCH system, something that wasn't previously stated. More information can be found at the Federal Register. Make sure to read this info, as you might need to change how you're using car and booster seats.
More about baby gear
DIY baby must-haves
Eco-friendly baby gear
What you really need for baby