Posted: Mar 11, 2014 8:00 AM
Whether your son wants a cool edgy hairdo, like Kingston Rossdale's long Mohawk, Harry Styles' shaggy look, Zac Efron's cute short and spiky hair or Justin Bieber's pompadour, we have rounded up the coolest hairstyles for boys. Show these pictures to your hairstylist or follow our tips to achieve these cute (and surprisingly easy!) looks at home.
Looking for a new hairdo for you son? We have rounded up nine of the hottest hairstyles for boys, ranging from short and spiky hairdos to long surfer hair — and everything in between!
"The most popular and trendy haircuts for boys right now are Mohawks and shaggy looks," says celebrity hairstylist and founder of Femme Coiffure Hair Spa in Miami Beach, Raphael Reboh.
Before picking a hairstyle, keep in mind the age of your child and how much work the look will take to achieve. Some looks are pretty much wash-and-go, while other looks, such as the pompadour, require some styling skills.
"I think it is important for boys to have haircuts that can transform to different styles. I recommend that parents ask for razor cuts," says Reboh, who has worked with stars including Cameron Diaz and Jennifer Aniston. "When hair is cut with a razor, it gives the option for styles to be both classy, clean cut and edgy."
Ready to get started? Here are nine of the top hairstyles for boys!
The (surprisingly versatile) Mohawk
Depending on the length of the Mohawk and the texture of your hair, this style can take on a lot of different looks. This cut is also versatile because it can be styled up with hair products or worn more casual and brushed down.
Gwen Stefani and Gavin Rossdale's son, Kingston, is always rocking the hottest new hairstyles, including his current look that is short and clean on the sides and long on top, also called the long Mohawk.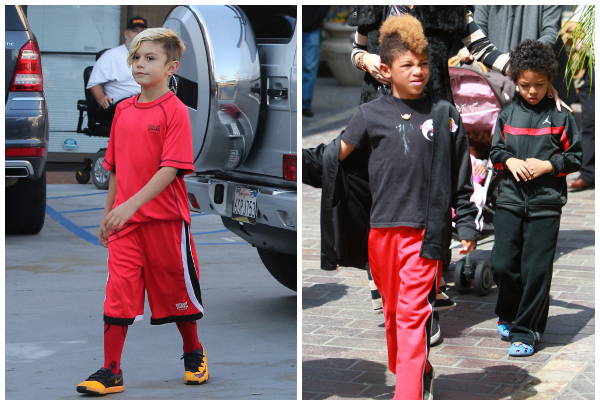 This hairdo will require a little styling at first, but should soon be trained to naturally go to the side. "The Mohawk style complements soft faces, but yet gives edge," says Reboh. "Mohawks can easily transform and become appropriate for both school and the weekends. Give it a natural look with less products or combed to the side for school, and edge it out by adding gel and creativity on the weekends."
If your child's hair has a curly texture, such as Heidi Klum's son Samuel, a mid-length Mohawk is a great option. They lightened the longer part of his Mohawk to make it stand out more, but you can keep it all the same color for a more natural look.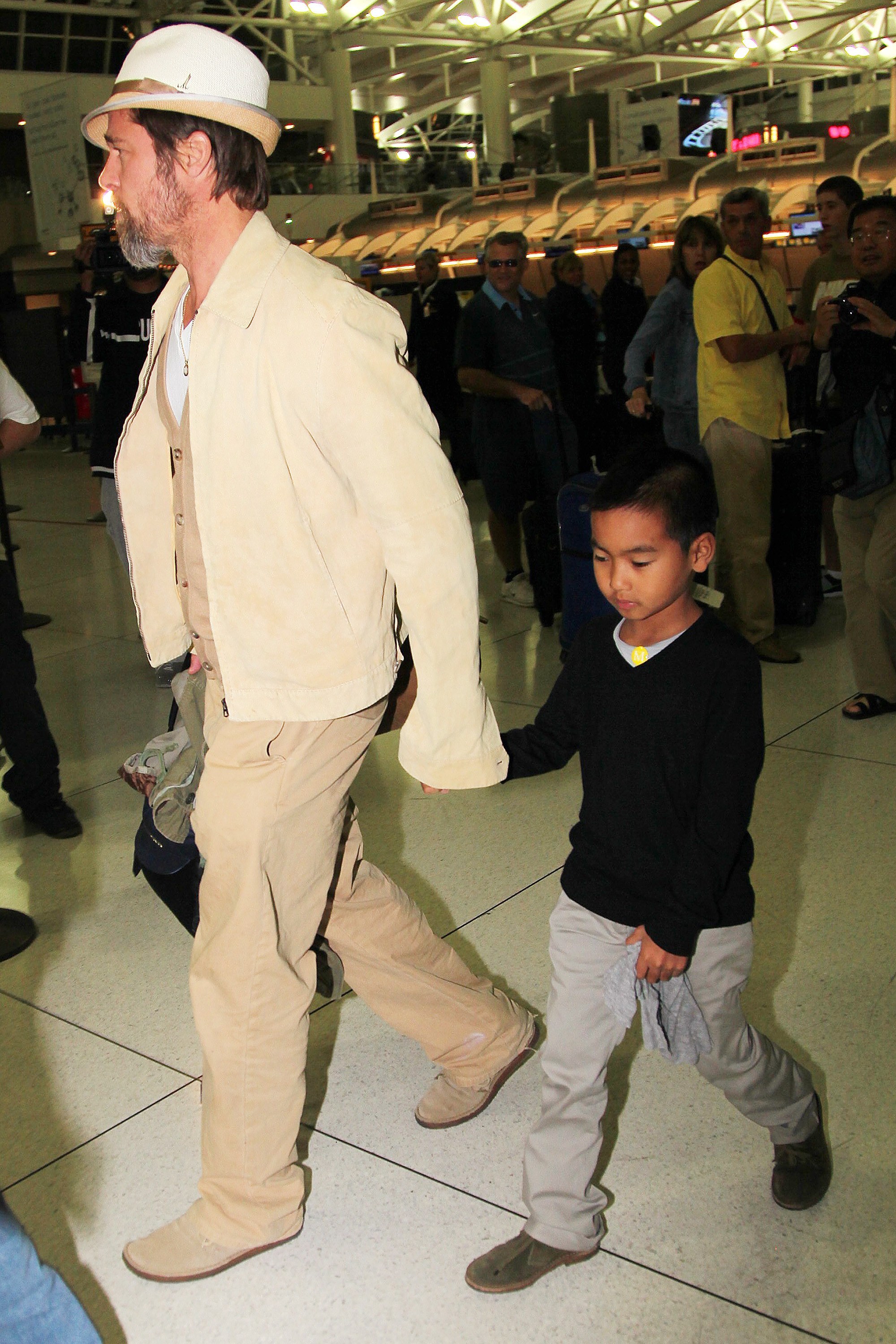 You can also cut the Mohawk even shorter for a cool hairdo called...
The Faux Hawk
If you want an edgy look that doesn't require quite as much work as the long Mohawk, the Faux Hawk, as seen here on a young Maddox with his dad Brad Pitt, is a great choice. It is a short Mohawk that can either be worn styled up and spiky with hair gel, or worn without product for a more natural look.
Next up: The "Harry Styles" hairdo