Posted: Mar 24, 2014 10:00 AM
Looking for the perfect accessory for newborn photos? From cute cocoons to tiny hats, these accessories will help you take the best newborn pictures.
Photo credit: Purestock/Getty Images
These days, almost every newborn photo shoot has a cute prop. You can get the same effect at home without visiting a pricey studio. Stage your own adorable newborn photos with one of these cute accessories the pros use.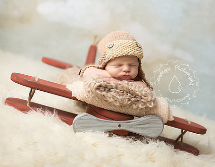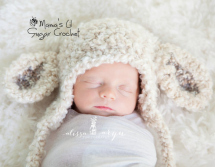 Starting your own newborn photography business? This adorable wooden plane makes for memorable newborn photos. At this price, it's best left to the pros.
Perfect for springtime, a fluffy lamb hat wraps your little one in softness. An adorable prop like this helps you get cute pictures even with your cell phone.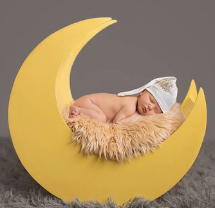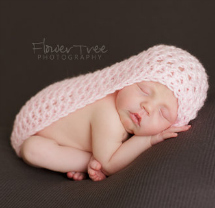 This wooden moon is another prop that's better suited to pros. It's an excellent price if you are planning on using it for paid photo shoots.
Love the look of a scrunched up little newborn? This soft pink cocoon helps you position sleeping-baby shots that will make you melt.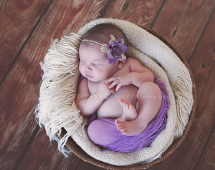 Your daughter is your little princess. Stage a precious newborn photo shoot with this tiny baby-sized tiara.
Not all of us have vintage hardwood floors. This vinyl photo backdrop lets you take rustic newborn baby photos without finding a real wood surface.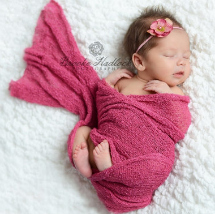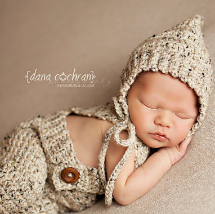 Many popular baby photos are taken using a simple swaddle. Try a soft baby wrap you can position in multiple ways to get that perfect shot.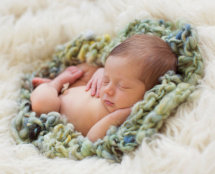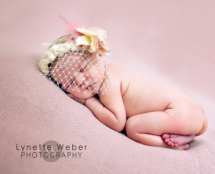 A knitted blanket provides color and texture when you're taking newborn photos. Use it with additional props or just make a soft blanket nest.
Go vintage with a tiny little tiara with a dainty veil. Pair it with antique fabrics or a soft pink blanket for an adorable newborn photo of your daughter.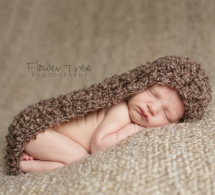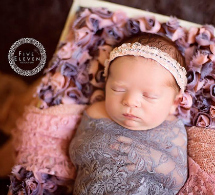 Create a nature-themed photo shoot of your newborn with a mossy, soft knitted cocoon. It keeps baby warm and positioned while you snap cute photos.
Is Baby ready for her first glamour shot? How about adorning her with a soft pink baby headband with rhinestones? It's a cute accessory for a lovely glamour shot.
More on newborns
Keeping a baby book
Extended breastfeeding is healthy
A baby dedication