Posted: Mar 28, 2014 7:00 AM
Kids need hair care too. From detangler to hair trimming kits, these must-haves keep your little one's hair looking picture-ready all year long.
Photo credit:Jack Hollingsworth/Photodisc/Getty Images
When kids hit a certain age, you have to do more than turn a shower nozzle toward their hair once in a while. We've got the hair care essentials you need to deal with all types of kids' hair.
Skip the salon trim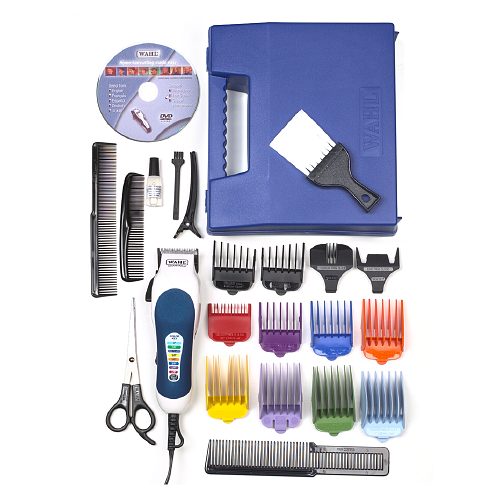 A child's haircut can cost anywhere from $8 to around $20. Depending on how many kids you have and how often they need trims, this can really add up. Try your hand at a DIY haircut kit (Drugstore, $25). Far from the Flowbee, today's trimmer kits are color-coded and easy to use. After a few cuts, the kit pays for itself. When it comes to bangs, have a pro do the first cut so you get a good shape. After that, just trim your child's bangs yourself, working slowly and carefully from the middle out. Always use scissors made specifically for hair.
Work with your child's hair texture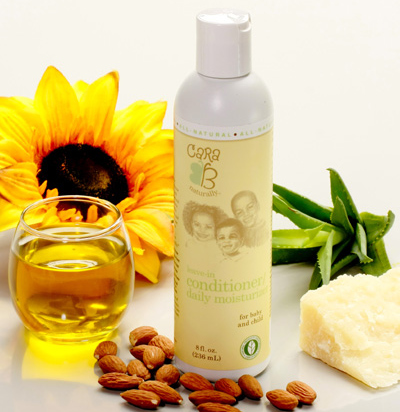 Black hair and very curly hair have different hair care needs than other hair types. Whether hair is worn naturally, processed or in braids, moisturizing is important. Try kid-friendly hair care made specifically for very curly hair, such as Cara B leave-in conditioner (My Cara B, $13) and Kinky Curly Tiny Twirls shampoo (Kinky Curly, $10). Avoid ponytails and braids that are too tight. This can weaken hair at the roots. Get your child involved in her hair care routine.

Skip the tears
It's a universal truth that kids don't like having tangles combed out. Before you end up with a child who runs screaming at the sight of a comb, establish a good detangling routine. Use a spray-in detangler (Target, $10) after shampoo and conditioner. A wide-toothed comb detangles with minimal tugging. If your child's hair has a lot of texture, visit a beauty store to find a comb made specifically for detangling curly hair. It's a small investment that's well worth it. If your child has long hair that tends to tangle while trying, let it dry in a loose braid or pigtail braids with leave-in conditioner.

Use gentle accessories
Certain hair clips and ties can snag and pull hair. Snagged and broken hair means flyaways and kids who don't like it when you come at them with accessories. Stick to clips with a gentle hold and hair ties (Cyndi Bands, $10) that have wide bands and no metal attachments. Bobby pins are rough on hair, and should only be used for special occasion hairstyles — especially if your child has thin hair.
Be aware of sensitive skin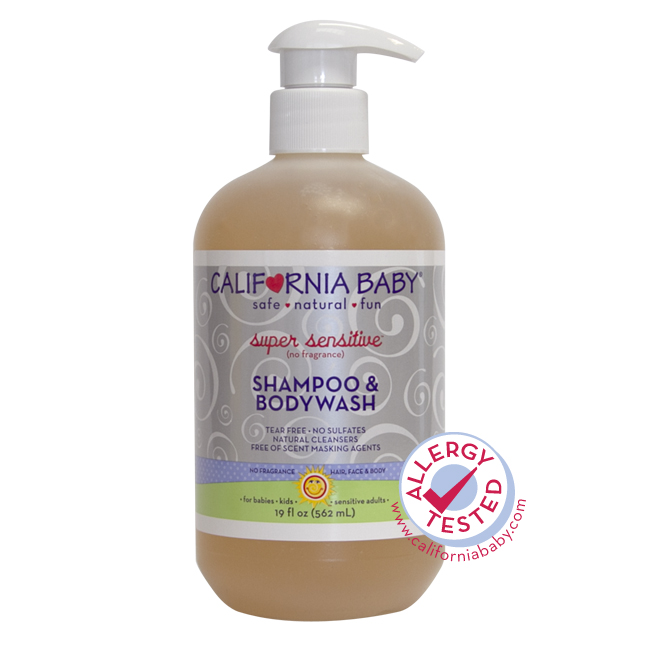 Babies with sensitive skin can grow up into kids with sensitive skin. If your child has eczema, allergies or an itchy scalp, don't go directly from gentle baby shampoo to adult shampoo. Anything with fragrance in it can irritate sensitive skin. It may take some experimenting to find a sensitive skin shampoo (California Baby, $21) and conditioner that work without irritating your child's skin. Read labels carefully and look for organic brands that don't use synthetic fragrance maskers.
More hair care
4 DIY shampoo recipes
Heat-proof your hair
Crazy about coconut oil