Posted: May 14, 2014 7:00 AM
For Laurie Maddex, two moments of sheer devastation stand out in her 34-year life: learning her newborn son, Chase, had Down syndrome and — more than four years later — realizing a Ukrainian judge was refusing to grant Laurie and her husband Bryan's petition to adopt Zeke, a 4-year-old with Down syndrome.
The thread between these events: Down syndrome. That one extra chromosome can mean the difference between growing up typically and facing a life of intellectual and developmental delays. For the Maddexes, Down syndrome is also what brought their family together — and helped them grow (literally).
Loving Chase
Chase Maddex was several days old when his parents learned of his extra chromosome. "At first, the Ds diagnosis was devastating," Laurie shares. "We had no idea what this meant for our family. We didn't know what to expect, and only had out-of-date misconceptions about what people with Ds were like."
But like many families, devastation had to be shelved to make room for life and love. Their oldest son, Ian, certainly wasn't going to be slowed by Chase's arrival, and the Charlotte, North Carolina, family welcomed Gavin two years later.
Amid the chaos of family life, Laurie dove into the world of blogging and quickly got to know other families whose journeys included Down syndrome. The education brought her peace. "I'm no longer afraid of what Ds means in my life, or my son's life," she says. "Chase is the most incredible, frustrating, wonderful, curious, stubborn, determined, funny, lovable child. I can't imagine life without Chase or Down syndrome."
Finding Zeke
Laurie's research also led her to Reece's Rainbow. Established as an outreach program in 2004, the nonprofit's mission "is to advocate and find families for orphans with Down syndrome and other special needs by raising funds for adoption grants and promoting awareness," according to its website.
I started thinking about how we had more than enough of all this to raise another child with Down syndrome who didn't have a family to raise him in love.
"
"
The organization helps individuals "sponsor" a waiting child's adoption, essentially donating to the child's adoption. Laurie spotted a Ukraine orphan called Danil by his birth family and couldn't stop thinking about him.
"I started thinking about how much Bryan and I had learned, how much compassion we had found and how much patience we had practiced over the last four years with Chase," she remembers. "I started thinking about how we had more than enough of all this to raise another child with Down syndrome who didn't have a family to raise him in love."
"We have a lot of toothbrushes"
But Bryan wasn't convinced immediately that adoption was in their future. "Bryan thought I was crazy: We had three boys, no money and no time to spare," Laurie says. "I don't know what made me believe so strongly that [Danil] belonged with us. It didn't make sense, but I knew it was supposed to happen."
About six months later, Bryan was at work when he heard a coworker describe her visit to Ukraine over Christmas to visit her family. As was tradition, she brought supplies to the poverty-stricken orphanages. Bryan heard her explain how that year, she had brought toothbrushes so that the children didn't have to share anymore.
Bryan thought, "Well, we have a lot of toothbrushes at home." He emailed Laurie and asked, "What do we need to do to bring Danil home?"
On her blog, named Adding to the Maddness, Laurie wrote, "It is not because of an emptiness in my heart that I feel we need Danil... it is because of a fullness. We have more to give."
"We were waiting for you"
The process of bringing Danil (now Zeke) home was tangled by international red tape and the ever-present challenges of questioned motivations and cultural divides. Some Ukrainians bristle at the idea the U.S. may be a better place for a child of Ukraine, Laurie explains.
The Maddexes ultimately had to say goodbye to their three biological children for what was supposed to be a several weeks-long journey to Ukraine to adopt Zeke and bring him home. Instead, the couple spent more than two months in the country after a judge refused to grant their petition to adopt Zeke.
"Our first court date was a disaster," Laurie recounts. "I'm still not sure why the judge decided that he wasn't going to grant us our petition, but I remember time slowing down while I tried to process his denial — my hands shaking, the fluorescent light buzzing, and the crushing disbelief that meant that I couldn't bring my son home and the four weeks away from my three biological children were for nothing. Total devastation."
What a difference several years of loving a sweet little boy can do: from the devastation of learning of Chase's Down syndrome diagnosis to coming so close to bringing Zeke home, only to be rejected.
The couple never relented. They met Zeke's birth family at the orphanage often, and Laurie says one moment in particular "reaffirmed that our crazy journey was right."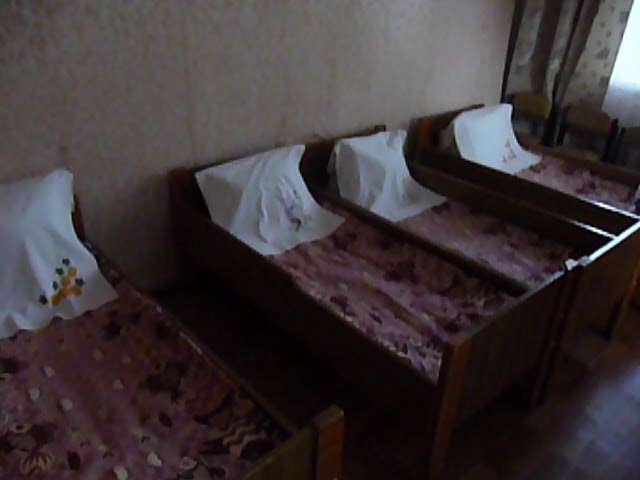 "Zeke's birth mother and grandmother told us through a translator, 'We couldn't understand why families would come through the orphanage and adopt other children, and never Danya [Danil]. Other children who were not as well as Danya. But now we know why we had to wait so long: We were waiting for you.' I still cry when I think about that moment."
Maddex, family of six
Finally, Laurie and Bryan had their "Gotcha Day" with Zeke: "The day that we checked Zeke out of his groupa for good, we said thank you and goodbye to his nannies and we whisked him away from there with only the clothes he was wearing, a yellow Lego and a fat pencil in his little hands. Sweet victory!"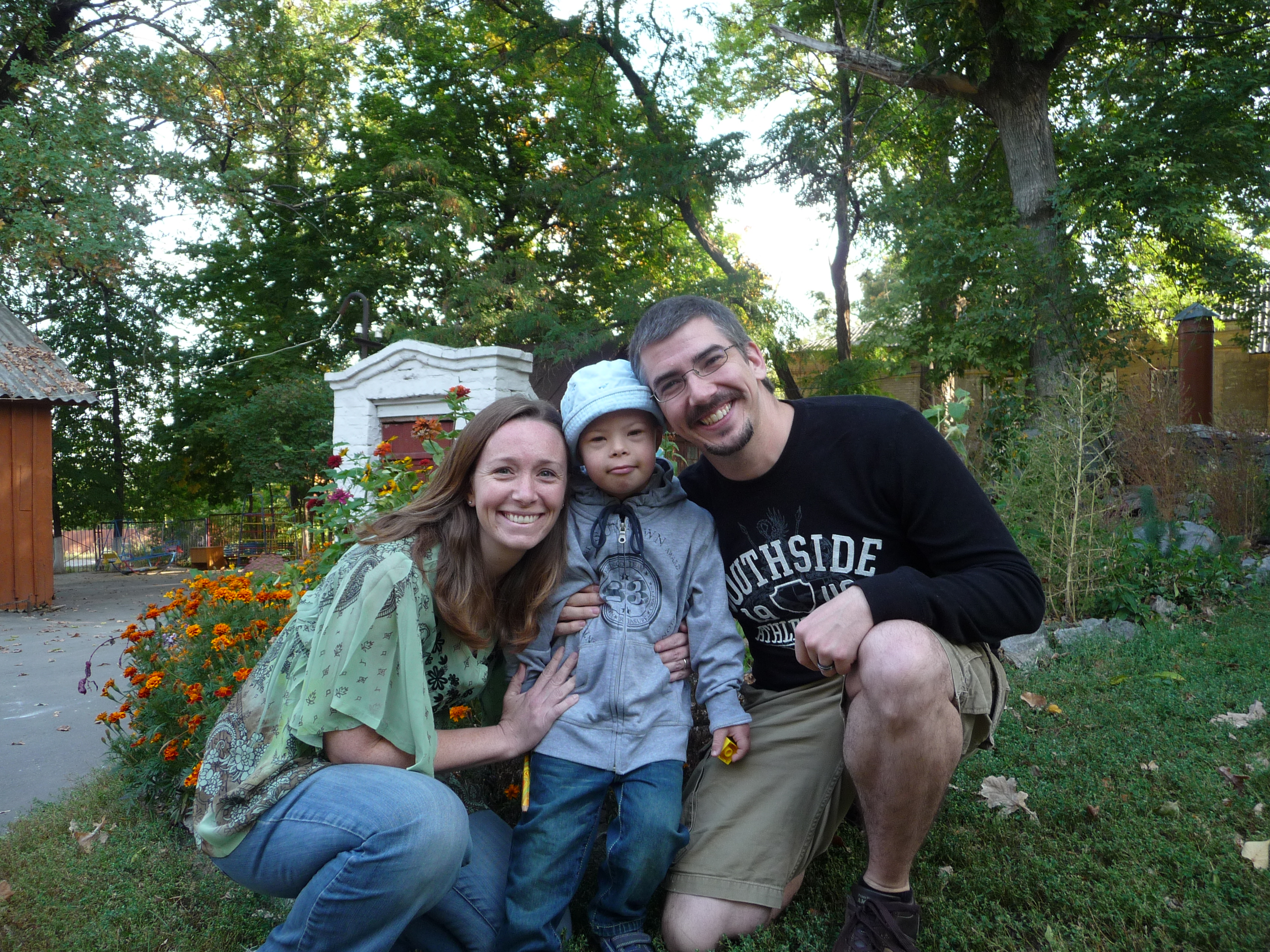 For some families, adoption may go smoothly but the next phase — transition and adjustment — brings challenges. But perhaps the Maddexes had simply been through enough. "All the boys rallied together from day one, like they were always supposed to be brothers," Laurie marvels. "That sounds so storybook perfect… but we were certainly blessed for this part of the journey."
"Zeke seamlessly moved into Maddex life," Laurie shares. "He shared a room with Chase within a week, and started school after two weeks at home. He's been charming the teachers and his peers ever since."
Advice for families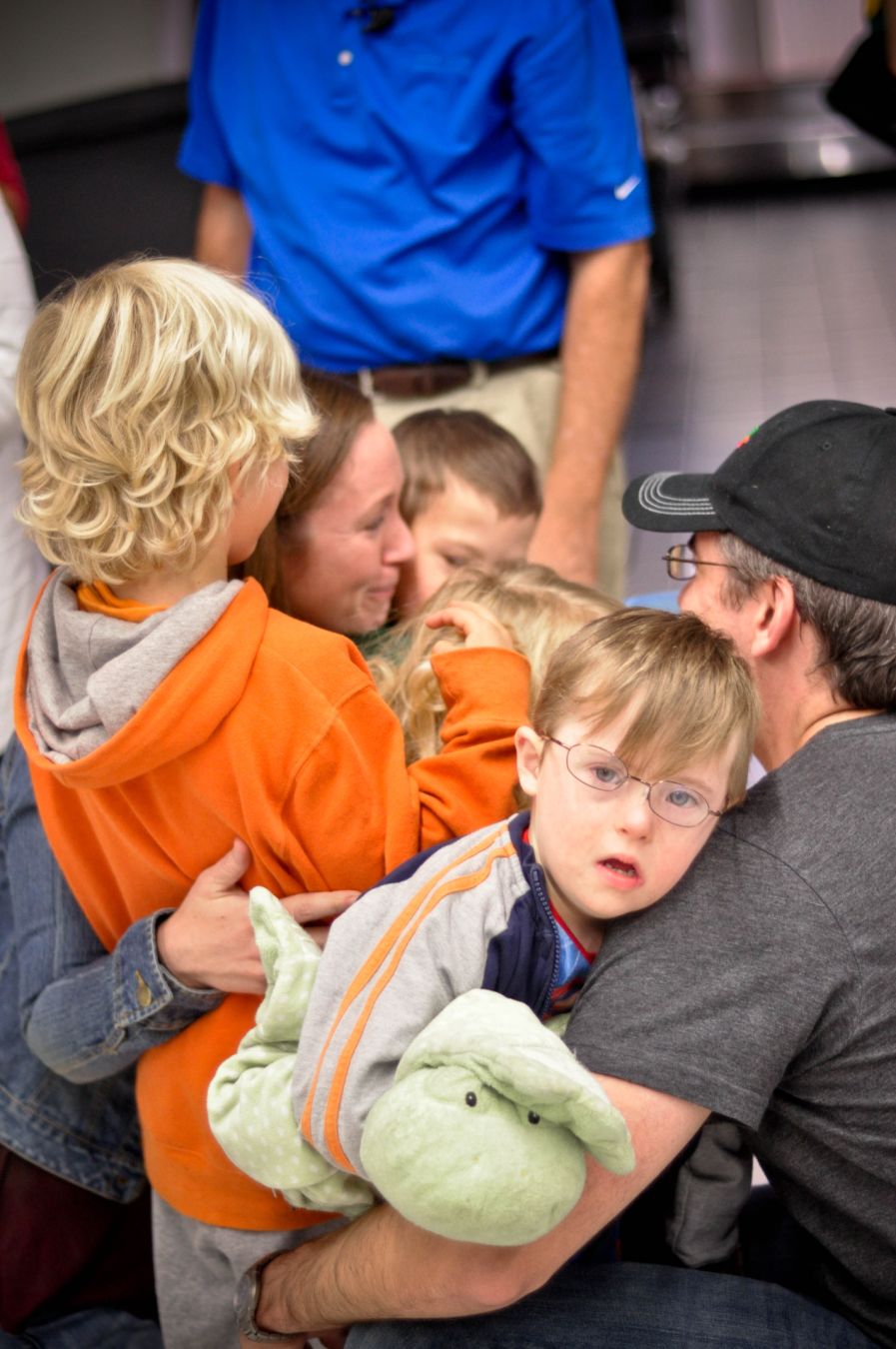 Zeke's story isn't a happy ending but rather a beginning filled with hope. The Maddexes, now a happy family of six, have never looked back — and urge other families to consider international adoption of a child with Down syndrome.
"This is a huge undertaking, but it's completely worth it," Laurie says. "You may not have the means or the time…but look at the big picture. We have so much compared to the kids who will live out their days at a mental asylum because they have a disability and virtually no hope of being adopted in country. No doubt, our perspective on life has changed drastically."
Thousands of children wait
While Reece's Rainbow has helped more than 1,000 children with Down syndrome to a better life through adoption, hundreds more children with Down syndrome live out their lives in European institutions because those countries refuse to embrace the value of a child with Down syndrome: her life, her abilities or her potential.
But the future of Ukraine's children is not entirely its own. With Russia performing a politically charged dance along Ukraine's borders, organizations fear Russian President Vladimir Putin's vindictive approach to international adoption. In Russia, Putin recently implemented a law that prohibits Americans from adopting Russian children, leaving American families who were in the process of adopting Russian children heartbroken, helpless and childless.
Although the process can be intimidating, families from the U.S. adopt thousands of children in need of permanent and loving homes from other countries each year.
"
"
Today, amid the political and social turmoil in Ukraine, the U.S. State Department's website says it "is not currently aware of delays in the intercountry adoption process in Ukraine following former President Yanukovych's Feb. 22 departure from Kyiv and the Ukrainian Parliament's establishment of a new government on Feb. 27."
"Although the process can be intimidating, families from the U.S. adopt thousands of children in need of permanent and loving homes from other countries each year," the U.S. State Department shares on its Intercountry Adoption website.
More about adoption
When it comes to adoption, isn't love all you need?
Can your marriage survive adoption?
Moms react: The first time I saw my baby
Photo credits: Maddex Family