Posted: May 22, 2014 9:00 AM
Bath time fun doesn't have to end just because you step out of the tub. Transform an ordinary towel into a monster-themed hooded bath towel and the fun will last long after the bubbles have gone down the drain.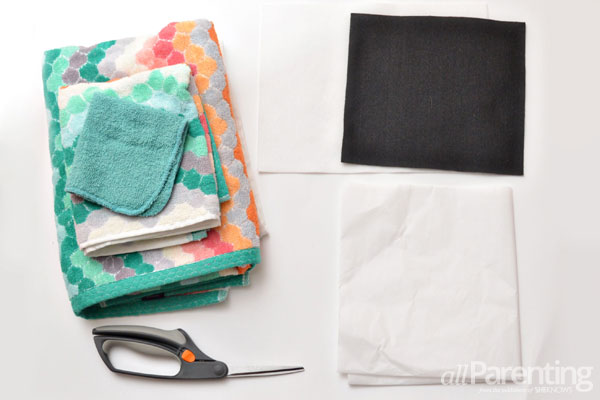 Supplies:
Colorful bath towel
Colorful hand towel
Coordinating washcloth
White & black felt
Fusible interfacing
Thread
Scissors
Sewing machine
Stuffing
Iron
Directions: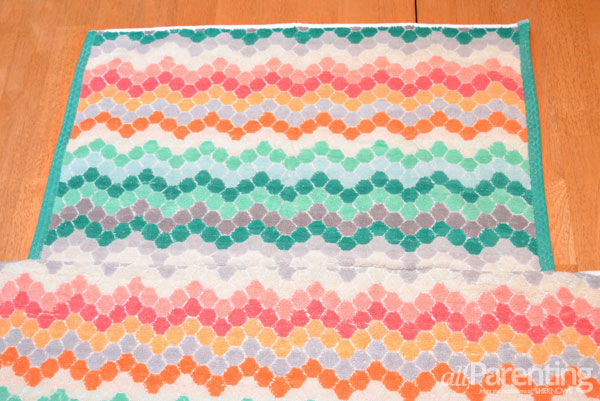 Center the hand towel along 1 of the long sides of the bath towel, then sew the 2 towels together.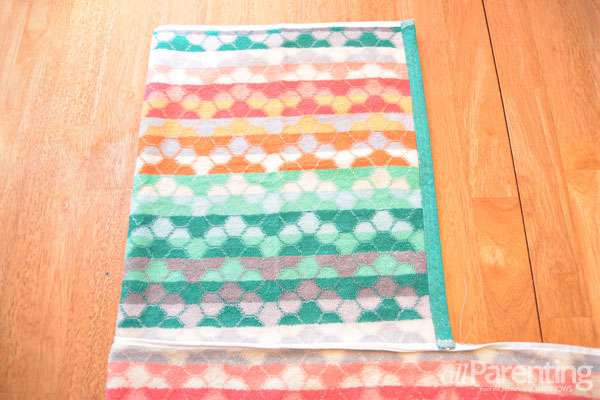 Fold the towels in half with right sides facing each other, then sew along the top of the hand towel to make the hood.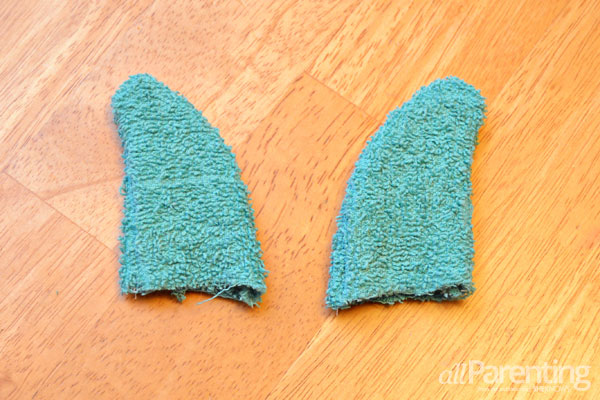 To make the horns for the monster towel, cut out 4 horn-shaped pieces from the wash cloth. Sew 2 pieces together to make 1 horn, then fill the horn with stuffing. Repeat for the second horn.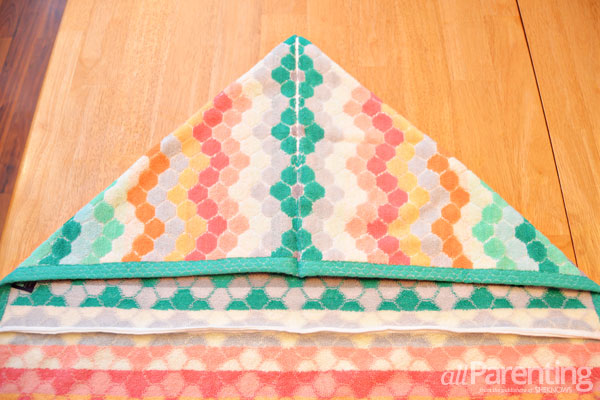 Lay the towel out flat with the hood forming a point.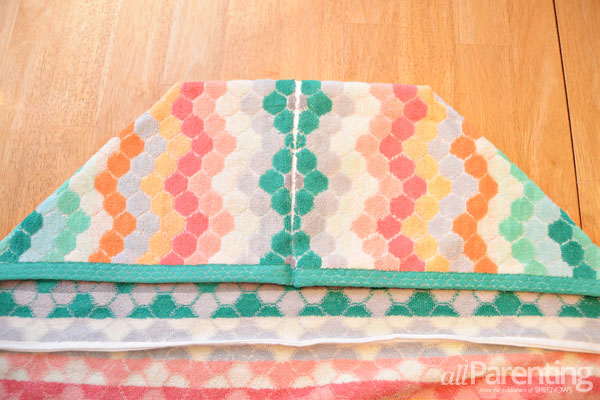 Tuck the point inside the hood so that the hood has a flat top.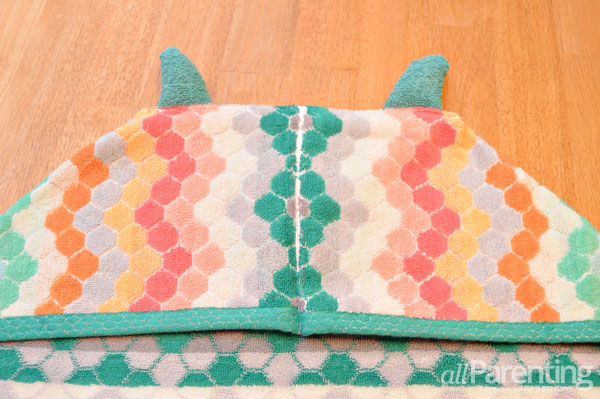 Slide the horns into the fold at the top of the hood, then stitch straight across the hood to close it and keep the horns in place.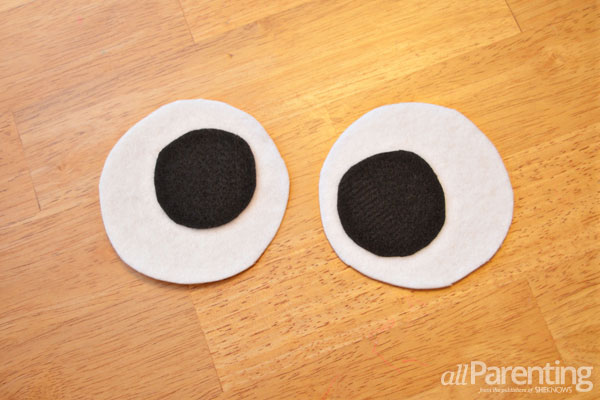 To make the eyes, cut out 2 large circles from the white felt, and 2 smaller black circles from the black felt. Fuse the interfacing on to the back of the circles with your iron according to the instructions for the specific type of interfacing you are using.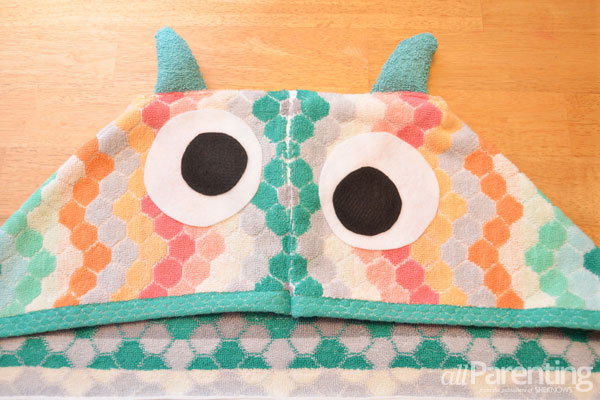 Fuse the black circles on top of the white circles, then fuse the white circles to the hood of the towel. You can stitch around the edges of the eyes with your sewing machine for a little extra security.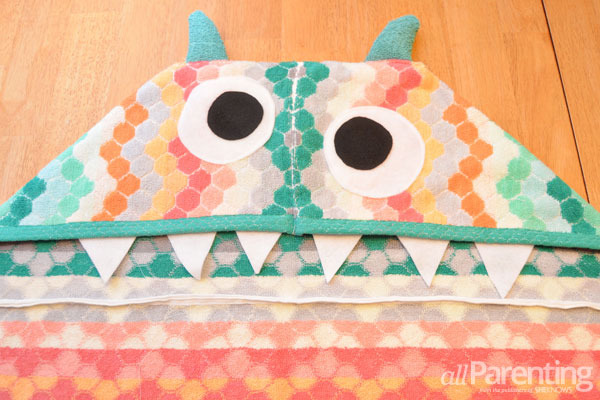 Cut out several triangles from the white felt. Sew the triangles to the inside edge of the hood to make monster teeth. Trim away any excess threads and your towel is ready for bath time.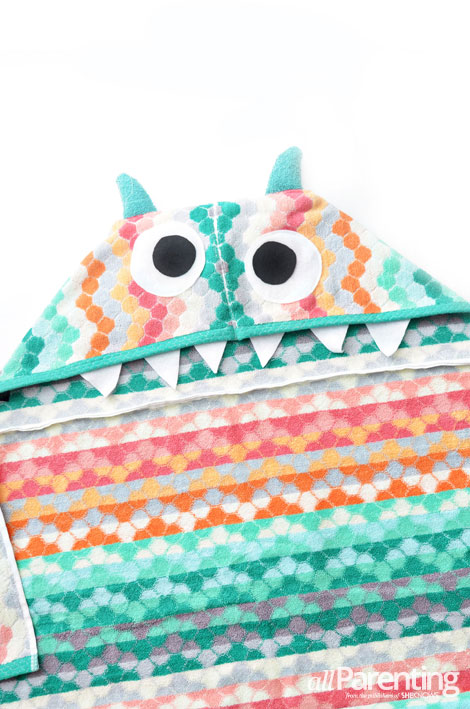 Love this? Find more crafts and DIY projects!