Posted: May 20, 2014 12:00 PM
'Tis the season — the high school graduation season, that is. While cutting a check is always nice and appreciated, we've gathered unique graduation gifts that are equally stylish as they are useful. These fabulous high school graduation gifts are sure to be well loved — and well used.
Photo credit: IPGGutenbergUKLtd/iStock/360/Getty Images

Graduation gifts tend to vary from checks to cards with checks. Try a more personal touch with one of these fabulous graduation gifts from Wayfair that are unique, clever and useful.
Personalized Mason jars
PRICE: WAYFAIR, $32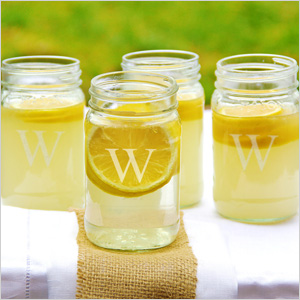 One of the most timeless examples of glassware, these Personalized Mason Jars will make a great addition to a high school grad's new kitchen collection. These jars are sold in a set of four and are custom engraved with a single, block initial on each one. With their classically designed shape and dishwasher-safe frame, they'll easily be enjoyed for many years and events to come.
Twin coffee maker with 2 travel mugs
PRICE: WAYFAIR, $37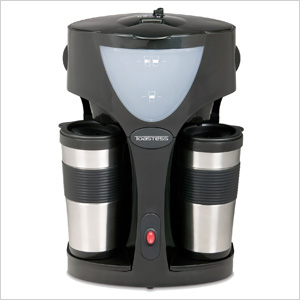 The sleek stainless steel Twin Coffee Maker with 2 Travel Mugs is perfect for people on the go. Included are two 15-ounce thermal travel mugs and permanent nylon coffee filters. Your grad will be able to heat hot water for tea, hot chocolate, soups and more with this stylish coffee maker.
Portable mobile phone charger
PRICE: WAYFAIR, $25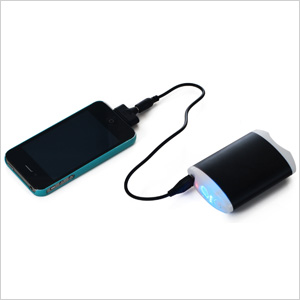 Your grad can charge a variety of electronics, keep her hands warm and light the way all with this incredible device. The Portable Mobile Charger / LED Light and Hand Warmer is truly a versatile piece of equipment. It can be carried on a trek through the outdoors and kept in her car for roadside emergencies. Your grad will never have to worry about being stranded in the dark with a dead cell phone battery or cold hands.
Lap and bed desk
PRICE: WAYFAIR, $34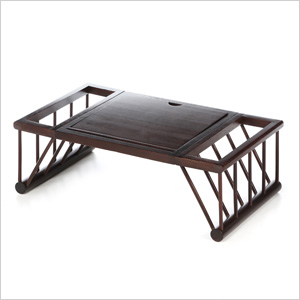 This Lap and Bed Desk is a college student's dream. It boasts a flip top for propping up reading material and side pockets for holding magazines, newspapers or notes. It's perfect for working in bed, on the sofa or on the floor — exactly where a student wants to be.
Deluxe iPad case
PRICE: WAYFAIR, $33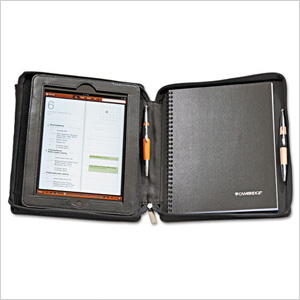 The sleek and lightweight Deluxe iPad Case is compatible with all versions of the iPad and includes 48 sheets of ruled business notebook. This popular gift item features a protective flap, pen loops, a storage pocket and business card holders.
PowerBall Bluetooth speaker
PRICE: WAYFAIR, $50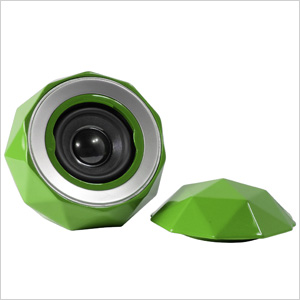 Delivering 18 crystal clear hours of perfect sound, the PowerBall Bluetooth Speaker is the perfect way for your grad to enjoy her music everywhere she goes. This full-featured Bluetooth speaker will let her enjoy superior sound and cutting-edge technology for reliable performance.
Whiteboard wall decal
PRICE: WAYFAIR, $30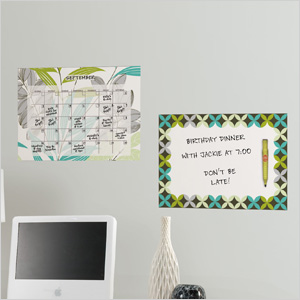 The beautiful Habitat dry-erase calendar is truly art for her walls with a modern motif of leaves. This Whiteboard Wall Decal pack contains a 13 x 17.75-inch message board and calendar decal. WallPops are re-positionable and always removable — perfect for a college student on the move from dorm to apartment.
Cosmetic bag
PRICE: WAYFAIR, $44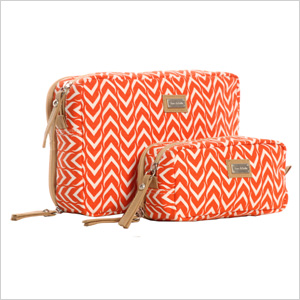 This Cosmetic Bag will fit all your grad's liquids and travel necessities. It also has a separate opening with two interior zip mesh pockets. It's ideal for holding everything she needs, whether she's traveling or just staying organized at school.
Carry-on duffel
PRICE: WAYFAIR, $27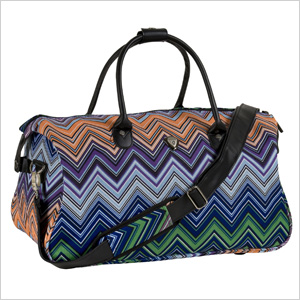 This Carry-On Duffel Bag in chevron is absolutely adorable. It's carry-on friendly in size and boasts easy to grab leather handles, a large main compartment and a lightweight body frame. This bag is perfect for the traveling grad — to school and back home again.
More on your teen
Zero Tolerance: Not what it's cracked up to be
Help your teen choose the right college
Why teens are wonderful