Posted: Jul 28, 2014 8:00 AM
It's amazing what you can create out of an old sock and a wooden stick when you add in a little creativity. Your kids will have so much fun with this homemade ride-on stick pony, and they'll love it even more knowing that Mom made it.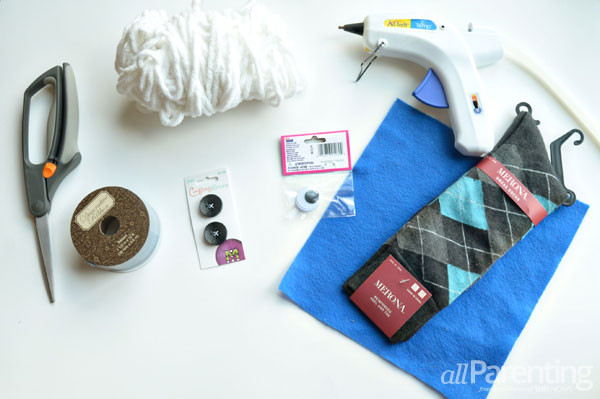 Supplies:
1-inch wooden dowel
Large men's sock
Stuffing
Yarn
Hot glue gun
Ribbon
Scissors
Large googly eyes
Buttons
Felt
Directions: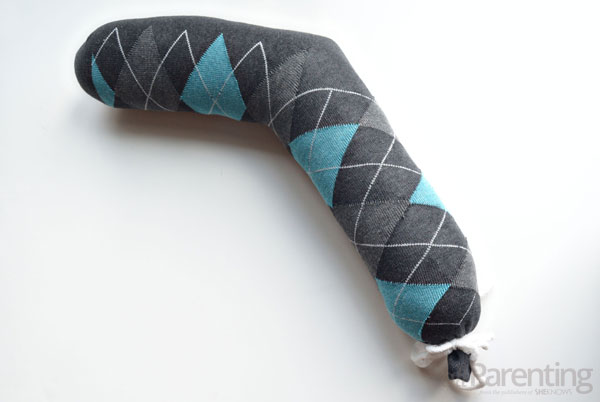 Stuff the sock with stuffing. Stuff it as much as you possibly can so that it is firm and not floppy. Tie a piece of yarn around the opening of the sock to keep the stuffing inside.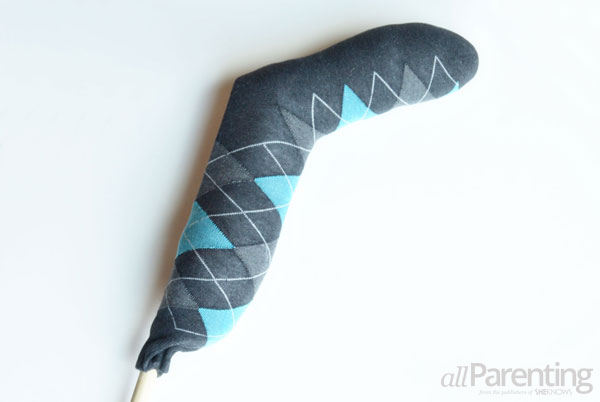 Slide the wooden dowel in the sock as far as it will go. Use the hot glue to secure the opening of the sock around the dowel.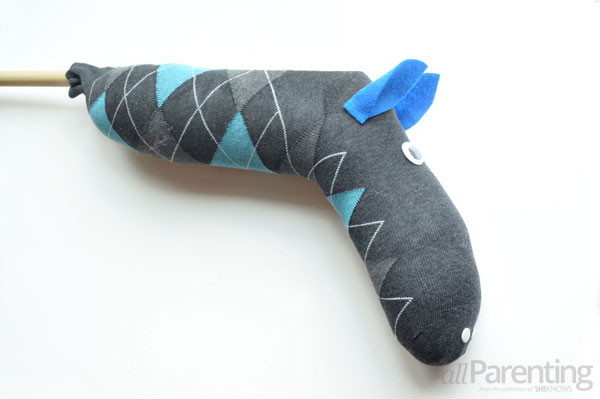 Cut out 2 ears from the craft felt and glue them to either side of the horse's head, and then glue on the googly eyes. Use 2 smaller buttons to make the horse's nose.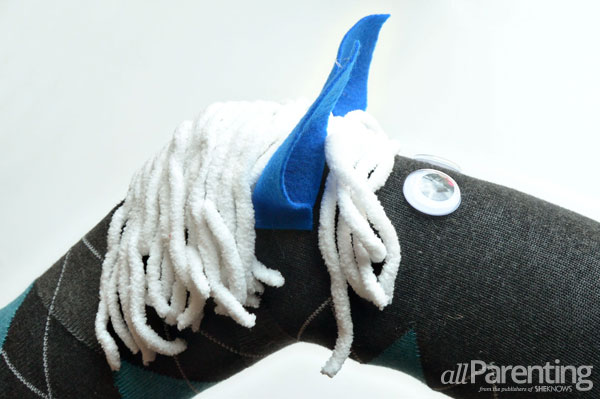 Next, cut many short pieces of yarn and hot glue them along the top of the horse's head to make the mane.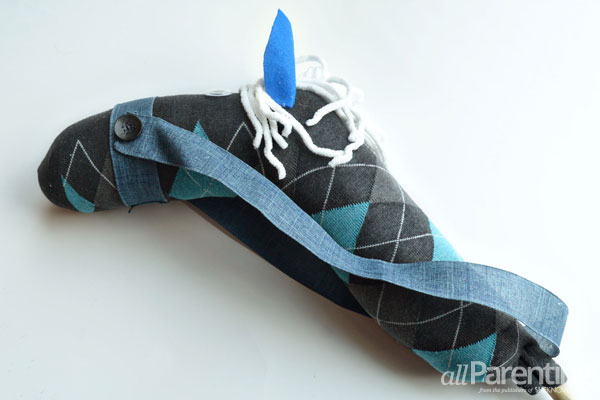 Use coordinating ribbon to create the bridle around the horse's face. Once all of the glue has completely dried, your DIY stick pony is ready to ride.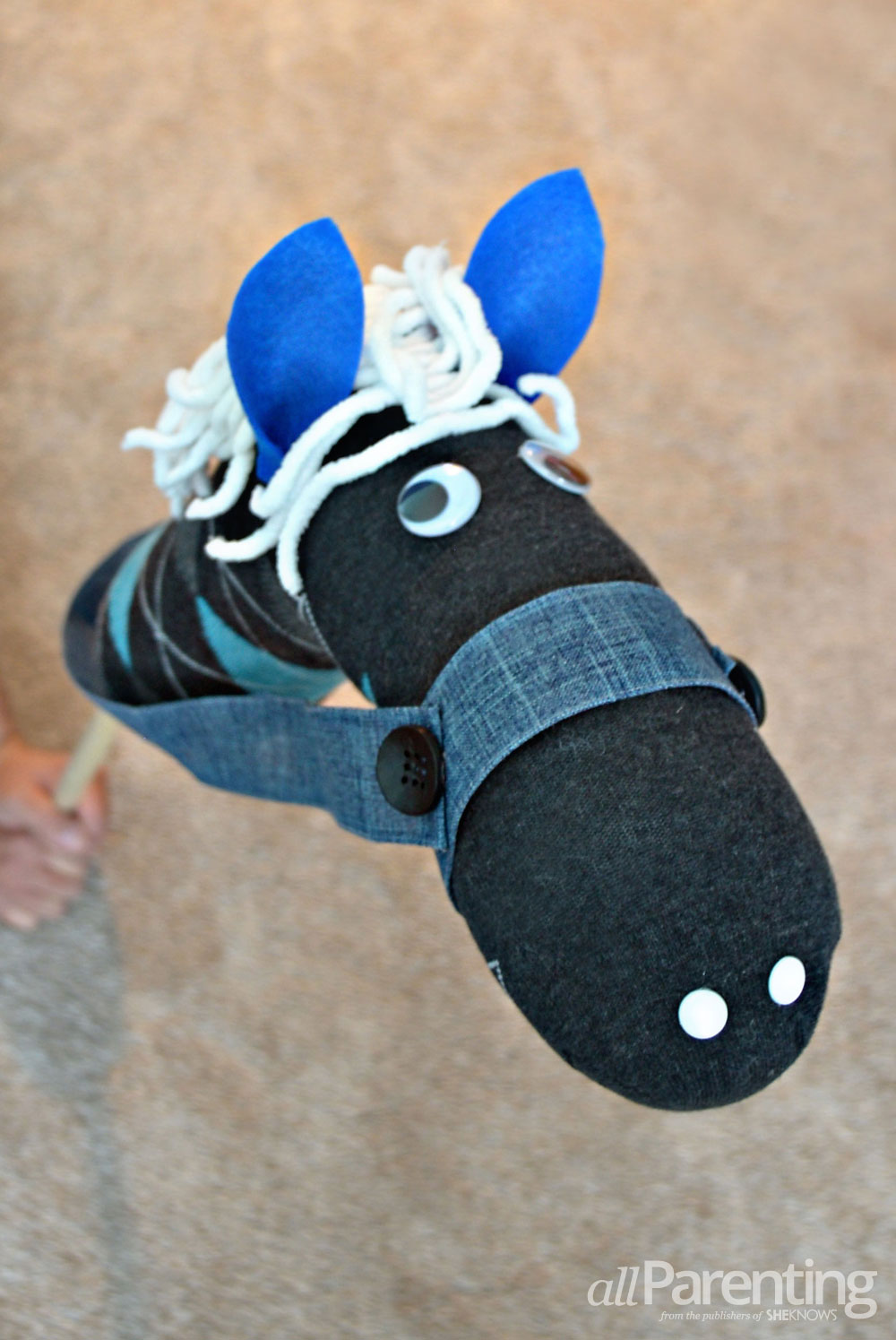 Love this? Find more crafts and DIY projects!