Posted: Sep 01, 2014 5:00 AM
Shopping for school supplies is my kids' favorite time of the year because they get to be in charge. Show them these gear picks and make the shopping super easy this year.
I have to admit that by the time we've hit mid-summer break, I'm almost looking forward to sending the kids back to school. The constant sibling rivalry and bickering, the "I'm bored" statements and the eye rolls have made it a very long summer so when the school supplies start hitting the stores, I'm always the first in line. While I love summer as much as the next mom, there's something about shopping for fresh pencils and backpacks that makes both myself and my kids giddy for the next year.
Since my kids wear a uniform to school, choosing a backpack, lunch box and a few school supplies fills them with such joy because for once, they get to be in charge of choosing what goes in the shopping basket. It's the one thing they can wear that actually shows a glimpse of their personality. Here are a few of the most functional and stylish backpacks, lunch boxes and school supplies that were handpicked by my two kids this year and they top the must-have list for heading back to school.
Backpacks
While most schools now limit the number of books and notebooks being sent home with the kids so as not to weigh them down and hurt their growing bodies, having a durable and sturdy backpack that is easy to clean is key to making it through a whole school year. For preschoolers and kindergarteners, junior size backpacks are perfect to fit sweatshirts, lunch boxes and snacks for their day. For grade schoolers, go for a full-size backpack to fit standard size binders and notebooks as they often need to carry those back and forth during the school week.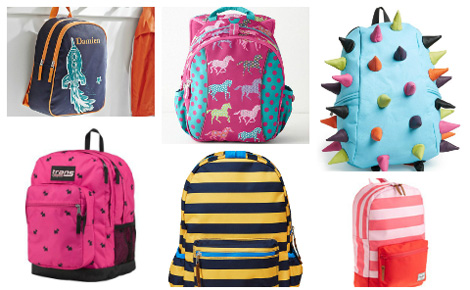 Lunch boxes
A lunch box is the one thing that I do insist on getting new every single year. Halfway through the year, it just starts to smell a little funky and my kids have a habit of not closing everything in their lunch box and food ends up in every crevice of it. This year we're hoping it goes the whole year but here are a few that can easily be cleaned and are durable for toting your child's favorite eats.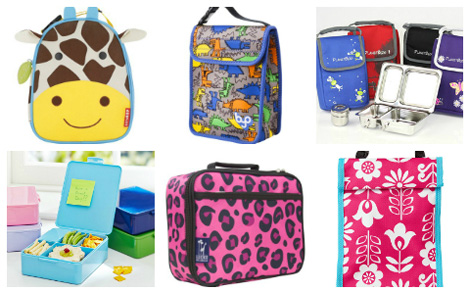 School supplies
While I try not to go overboard on buying school supplies, I do insist that they have a few things on hand each year including a reusable water bottle and snack pouch, pencil bag, a change purse and fresh No. 2 pencils. This is when the kids can really have fun with their school supply shopping because no rules apply.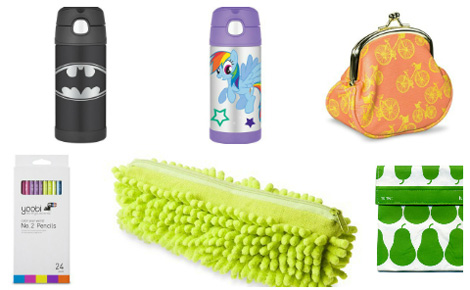 More on kid fashion
How to find clothes that fit your kid
The good, the bad and the very ugly of shopping for a kindergartener
Letting children pick out their own clothes