Posted: Sep 11, 2014 5:00 AM
National Talk Like a Pirate Day might make for some eye-rolling business meetings, but little pirates are too adorable not to celebrate. From crafts to snacks, try our tips for an easy but fun pirate play date.
Photo credit: Alistair Berg/Digital Vision/Getty Images
Raid your playroom for easy decor
Make like a pirate and plunder the toy box to prep for the play date. While you're doing a quick clean-up and setting up the craft table, enlist your kids to put together Jake's Pirate Ship Bucky (LEGO Store, $40). The Duplo set targets ages 2 to 5, so many preschoolers will be able to complete the project with minimal supervision. When it's finished, Bucky will make a perfect centerpiece for the snack table.
Craft your own pirate gear
Supply pirate hats for your play date guests and let them customize them during craft time. The Darice Foamies 3-D Pirate Hat is the perfect choice for a pirate craft (Jo-Ann Fabric and Craft Store, $5). A skull and crossbones design is already on the hat, so even non-crafters can become fierce pirates. For pirates who want a personalized hat, Darice Foam Pirate Stickers are easy to apply — even for little fingers (Jo-Ann Fabric and Craft Store, $3).
Provide alternate activities

Play dates, even meticulously planned ones, can be overwhelming for some children. Melissa & Doug's Pirate Booty Floor Puzzle is a simple alternate activity for a child or a few children who need time to ease into the planned action (Toys R Us, $13).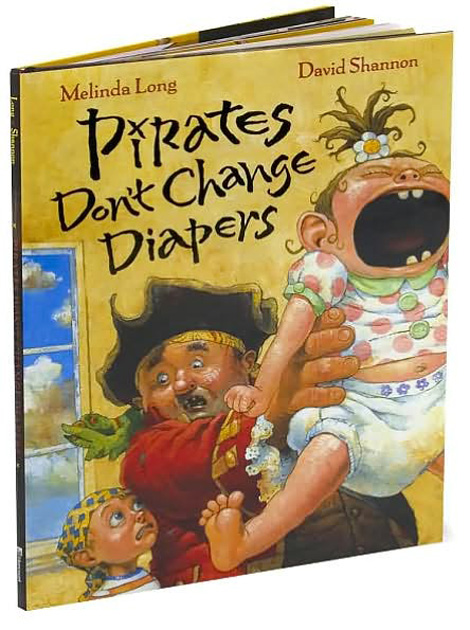 Even a few books about pirates — we love Pirates Don't Change Diapers by Melinda Long — can help kids feel like part of the play date while feeling out the situation (Barnes and Noble, $16).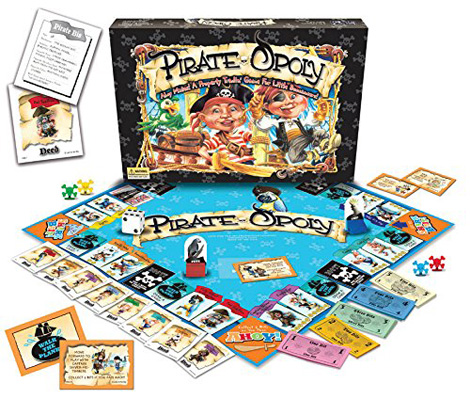 If your play date includes school-aged pirates, consider offering a board game table. Pirate-Opoly is designed for two to four players (Amazon.com, $12). Kids around 5 will be able to play on their own, though there are small pieces that can be a choking hazard for little ones.
Snack like a pirate

As silly as it may seem, Pirate's Booty is a pirate play date dream snack. Kids love it, and it fits perfectly with the theme. The rice and corn puffs are mom-friendly, too. All Pirate Brand products are produced in a nut-free facility, so peanut-allergy moms can be comfortable with the packaged snack. They're gluten free and don't contain any artificial colors or preservatives, making Pirate's Booty a yummy treat that fits a lot of dietary restrictions (Amazon.com, $24 for 24 bags).
Balance the savory snack with a bit of fruit. You don't need to abandon the pirate theme for this portion of the snack. Melon balls and grapes can be called cannonballs, and frozen banana slices are a sweet but nutritious stand-in for gold doubloons.
Send your pirates on a treasure hunt
Little pirates will love to search for treasure with a pirate scavenger hunt. You can create your own with a little bit of planning, but Paper Fox Design has saved you the trouble with the Pirate Treasure Scavenger Hunt Printable (Etsy.com, $7). You can personalize with your favorite pirate's name, and the store has coordinating materials if you want to add additional printed pirate gear.
More about fun play dates
Headache-free play dates
Throw a Mardi Gras play date
Keep play dates out of nightclubs