Posted: Aug 18, 2014 2:00 PM
This year, skip lunchboxes with characters your kid will be sick of in a few months anyway. These lunchboxes without licensed characters keep looking good from one whim to the next.
Right now your kid loves Pokemon. Next month she might be into My Little Pony. Don't want to deal with the whining? Get a "plain" lunchbox. These styles are anything but ordinary.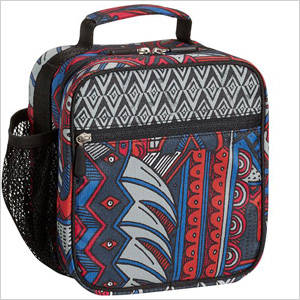 Photo credit: Pottery Barn Teen
The Zio Zigler classic lunch box is so cool you might want to steal it for work lunch. Check out the neat patterns and bright colors. This won't get lost in the shuffle. The hard case is perfect for keeping sandwiches from getting squished. It's a deep design so if you're looking for a box for bento containers, this one is a winner.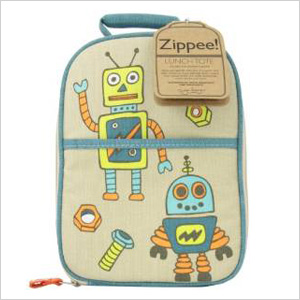 Photo credit: Amazon
Sugarbooger Zipee! tote comes in a ton of adorable designs, from sugar skulls to retro robots. The inside has a mesh compartment for the freezer pack. It's big enough to hold larger sandwich and lunch containers and a water bottle. The inside wipes clean easily and there's a small outside compartment that's perfect for a cloth napkin.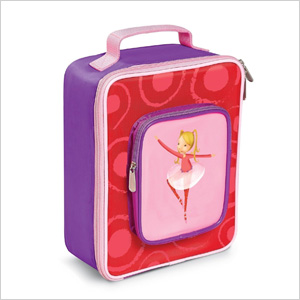 Photo credit: Amazon/Crocodile Creek

This sweet ballerina lunchbox from Crocodile Creek has a cute character that isn't associated with any TV shows or books. It's the perfect lunch solution for a kid who's crazy about dancers and pink. The size is just right for preschoolers who aren't ready to carry a huge box but need to bring a drinking bottle to school.
Photo credit: SO YOUNG

When you have a high school kid, it's important to find a lunch tote that doesn't look too babyish. This dinosaur lunchbox from So Young will have the parents wanting to steal it. Dinosaurs are cool no matter what age you are. This one has a cool strap and screen-printed design with a handmade feel to it.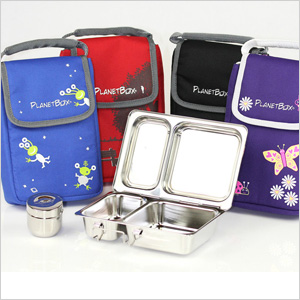 Photo credit: PlanetBox
The PlanetBox Shuttle has clever compartments so you can pack an extraordinary lunch. It's helpful for picky eaters who would rather graze than munch on a sandwich. The designs are sweet and simple. This isn't a cheap option, so make sure your kid's stuff is well-labeled for the inevitable forgotten lunch box day.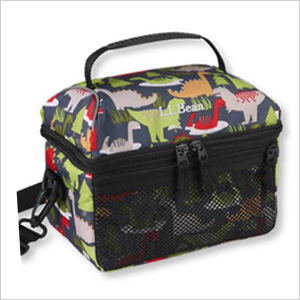 Photo credit: LL Bean
An old-fashioned design gets updated adorably with the L.L. Bean flip-top lunchbox. This rugged design comes in over a dozen colors and patterns. You can find one your kid will love — and keep loving all year round.
More on school
Your kids shouldn't type their homework
Teacher makes students pay to use the restroom
Zero tolerance: Not what it's cracked up to be