Posted: Sep 23, 2014 3:54 AM
Blended families have a reputation for difficult dynamics, but these blended-family bloggers prove that there's beauty in the mix.
Hers, His & Ours
Lisa and Raylan Hartman have made their happy marriage work for 15 years now — but it wasn't always easy with six kids from three different unions and occasional drama from the kids, the exes and life in general. Her blog regales those stories that stepmoms know all too well — the sting of looking in from the outside, the anger when hard work isn't noticed and the nagging feeling that a blended family can't live up to normalcy.
She shares a message of hope, though, for those of us who are new to the journey. She and Raylan raised their three youngest from early childhood, and she firmly believes that "it takes work, but kids can not only survive, but actually thrive after a divorce."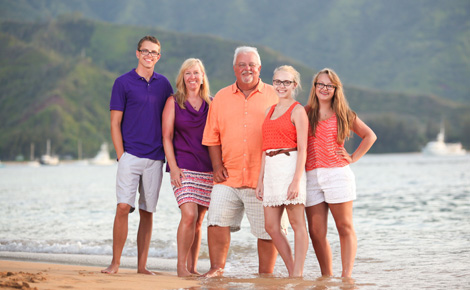 Image credit: Lisa Hartman (the three oldest kids are grown and not pictured)
A Very Blended Family
Eleise is a mom and stepmom who knows that blending a family takes time and effort. "Hint: If you want to really have to work on a marriage, throw three kids in to start it off!" She admits that it took at least three years of marriage for her blended family to feel stable and strong, and her blog honestly discusses the challenges that come with co-parenting her biological child and her teenage stepkids, who she lovingly calls her bonuses.
We love that Eleise and her husband included vows to their children during their wedding ceremony. If you want to shed a tear today, listen to the words Eleise's husband vowed to her 3-year-old daughter. "Thank you for enriching my life and helping me to remain young at heart. Thank you also for the love and trust you have placed in me. I promise to always be there to support, guide and love you and hope that I can be someone you respect and look up to always." Sniff.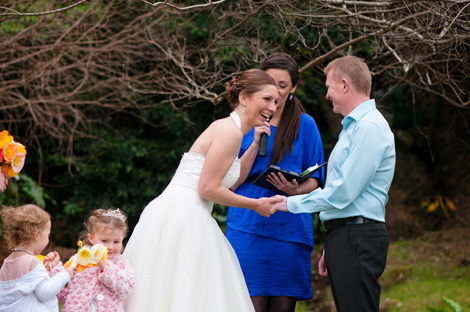 Woulda Coulda Shoulda
A blog title like Woulda Coulda Shoulda captures it all, doesn't it? Author Mir Kamin began the blog seven years ago when she was sifting through the rubble of a divorce and single parenting. Her story includes the ups and downs of falling in love again, remarrying and raising her two children with their stepfather.
Kamin's writing is wonderfully therapeutic because it's just so normal. Her teenage kids are normal and her marriage is normal — complete with all the eccentricities of normal family life, including her teenage son's diagnosis with a spectrum disorder. That, in and of itself, is refreshing to all the mamas out there who wonder if they'll ever feel normal again.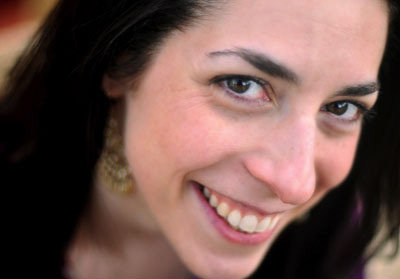 More about blended families
7 Steps to a positive child custody outcome
Dating tips for single moms
Stepmoms speak out