Posted: Nov 16, 2014 9:00 AM
Sadly, beautiful glass ornaments aren't the best holiday decorations if you're in a family with small children.
That doesn't mean, however, that your tree has to look like Charlie Brown's Christmas tree. These six DIY tree decorations are kid-friendly and sure to please the eye.
Wax pine cone Christmas ornaments
Photo credit: The Magic Onions
You'd never know it, but these gorgeous dipped pine cones were made by tiny little hands, using only a pine cone and melted crayons. Curious? Check out The Magic Onions for a DIY tutorial.
Loopy baubles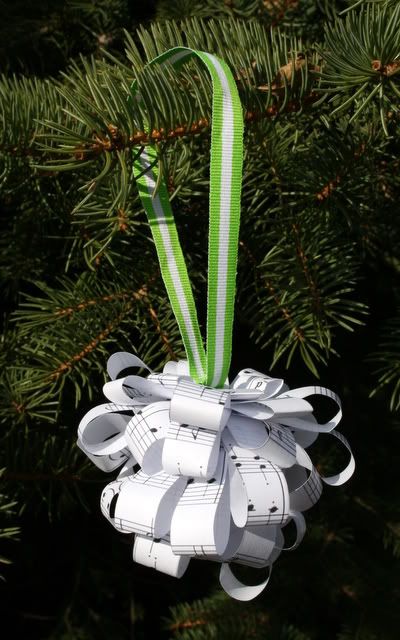 Photo credit: Laura Wears
According to Laura of Laura Wears, this cute little bauble takes only 20 minutes to create. It's a good one for older kids, since it requires working with pins. Can't you imagine your tree sparkling with these eye-catching baubles, particularly if you use interesting colors and styles of paper?
Christmas tree ornament
Photo credit: The Imagination Tree
In this craft, Mom preps by creating the Christmas tree shape from a cardboard box before painting it. Children simply have to string cute beads on yarn, and then wrap the tree for a darling take on a miniature Christmas tree. Visit The Imagination Tree for step-by-step instructions.
Birdie treat craft
Photo credit: Saltwater-Kids
Dreaming of an outdoor Christmas tree this year? Nothing could be more perfect than these adorable ornaments made from birdseed. You'll need birdseed, cookie cutter forms and several baking supplies to make this craft a success — but even the smallest children can participate in this one. We also love the idea of little ones watching birds from the inside of a frosted window.
Cinnamon stick stars
Photo credit: A Pretty Life in the Suburbs
Yummy spice has never looked so nice. These rustic-looking stars are made from cinnamon sticks, a glue gun and tiny embellishments for extra fun. Just imagine these interspersed with burlap and gingham garland for a country look this Christmas.
Ice pop stick snowflakes
Photo credit: Raised from Scratch
These ice pop stick snowflakes can be as fancy or unrefined as you wish. Older kids can glue together their own crafts in a design they like, and younger kids can rely on Mom for the gluing and themselves for the button-placing. Regardless, it's a great and easy craft for all ages, and requires only ice pop sticks, buttons, glue and markers.
Which kid-friendly craft is at the top of your wish list this holiday season?
Photo Credit: Adam Gault/Getty Images
More from All Parenting
Is your child old enough to chew gum?
Free play matters
How to foster your preteen's uniqueness